If I were to sum up 2017 in one image, it would be . . .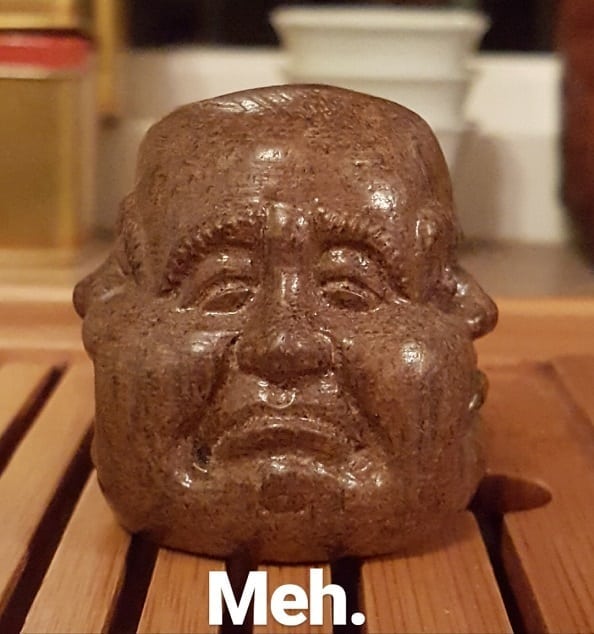 Yeah, that about says it.
The year wasn't quite the dumpster fire that 2016 was, but it did have its ups and downs. Winter flew by like a brisk, cold nap. Spring reverberated with optimism and hope. And summer, like an oppressive heatwave, took that hope and crushed it with a sweaty fist. Autumn tried to resuscitate some shred of exuberance, but flat-lined by the time the holiday season rolled around.
Through it all, my mood soured on salvaging even a shred good cheer. That dour outlook permeated throughout my writing work; and my various social media feeds. Some even wondered if I needed a really long hug. (To which the answer was a resounding, "Yes!") However, looking back on the past year, I realized there were many positive occurrences that I completely skated over—moments of pure tea whimsy that I forgot to document.