Sometimes, in my search for new teas to try, I get drawn in by mentions of particular producers.
This is Wei Zhong He. I first learned of him through my dealings with Kevin Gascoyne (Camellia Sinensis Tea House's "Darjeeling guy"), and he particularly caught my attention for one reason. He experimented with using Darjeeling first flush production styles, and incorporated them into a Chinese hong cha (red/black tea) process. But there's more to him than that.
Mr. He is based in the township Huiming, Jingning, Zhejiang province, China. (I know, a mouthful.) The type of tea that region is famous for? Er . . . not much, to be honest. Maybe a particular style of green tea, but I'll get to that. I had no familiarity with the entire province, save for the tea styles they aped from Fujian province; like Lapsang Souchong. However, there are a few standout tea producers in the region, and—based upon my limited research—Mr. He is one of them.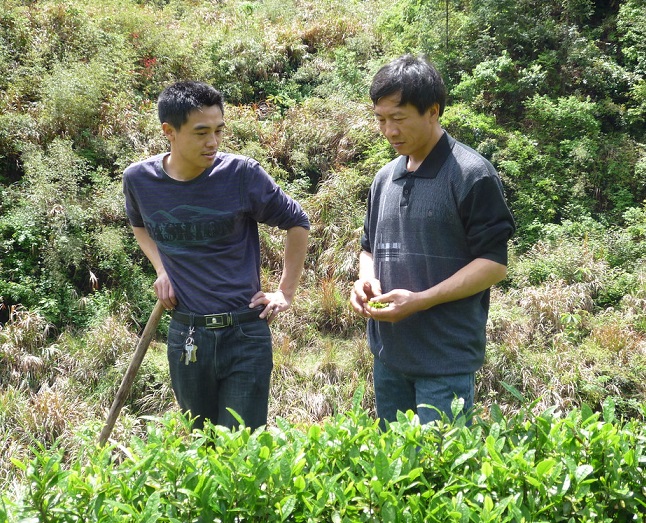 First off, he was one of the first young champions for a more universal organic certification program throughout all of China. That and he worked closely with professionals of all walks in the greater Chinese tea industry. By all accounts, his garden(s?) were some of the cleanest and most innovative—not only in his home province, but maybe in greater China. His level of transparency was to be admired as well.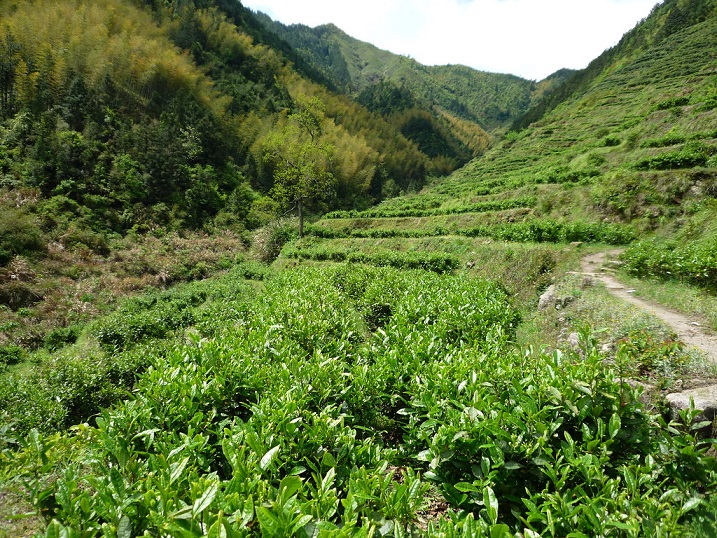 Camellia Sinensis's "China guy" Jasmin Desharnais first met Mr. He in 2003 at his small shop in Huiming. Since then—as is the best custom when buying tea in China—he has maintained that relationship consistently for almost two decades. Camellia Sinensis has featured a range of his offerings—the flagship of which is his Huiming green tea, a famous regional staple. And, most recently, they've even called upon Mr. He to consult in other capacities, such as with producing Chinese-like teas at the innovative Tea Studio in the Nilgiris.
After all the information I digested, I bugged Camellia Sinensis for well on a year to sample some of Mr. He's offerings. (Sometimes, I even forgot to follow up.) Through an unrelated transaction, I was able to piggy-back my Huiming sample request. Toward the end of summer, I received the Huiming Hong Cha and Huiming Organic green tea . . . and dove in almost immediately.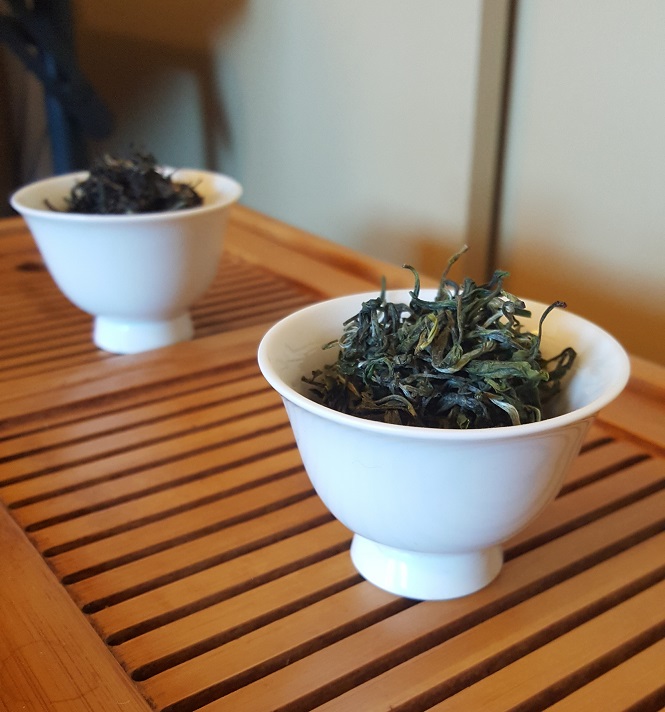 By all accounts, if you were looking at the Huiming Hong by itself, it resembled any other small-leaf Chinese black tea. Everything about it reminded me—at least, visually—of a Fujianese Ming Hong like Bai Lin Gong Fu. All small leaves and buds; some of which were gold and tippy. However, the moment one smelled the dry leaves, that Ming Hong impression evaporated. The smell was all muscatel, spice, nuts, and highland character. Even weirder, considering the principle garden the leaves hailed from was no higher than 500 meters in elevation.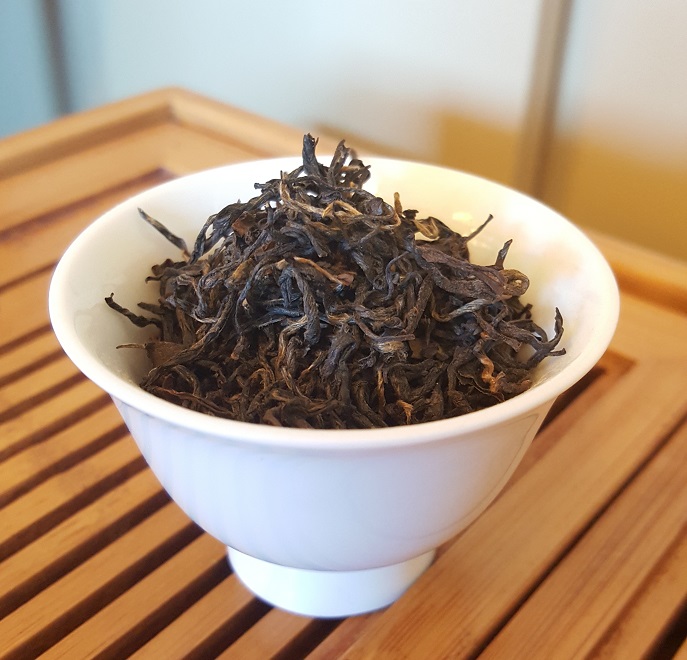 The liquor brewed up fairly light compared to an average hong cha, but that could've been due to the leaf ratio I used when brewing. It colored to a deep amber, with aspirations of copper liquordom. The steam aroma conveyed strengths of a Ming Hong, but with a different sort of briskness. Wood and muscatel dominated the waft to my nostrils.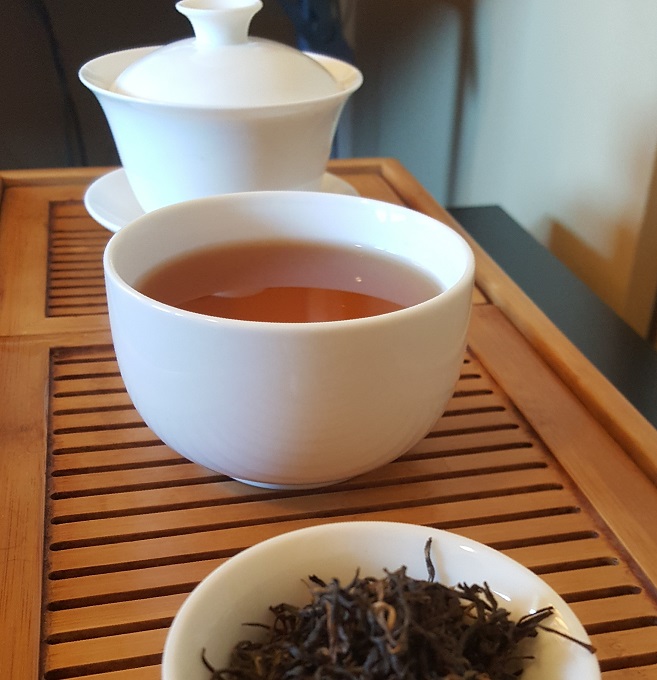 As for tasting . . . if I was sipping this blind, I would've guessed a Darjeeling. The initial sip was hong cha smooth, but that shifted dramatically to that lovely astringency I usually found in Himalayan teas. This offering carried with it nuances of bug-bitten-like sweetness, fruitiness, all-spice, and toasted oak. I was floored by this hybrid-seeming creature of a cuppa.
(Note: I thought this was the Darjeeling inspired black tea I heard about in my earlier conversations with Camellia Sinensis, but I later learned this was Mr. He's own processing recipe. The ersatz Darjeeling was something entirely different. That said, it was no wonder they asked him to try his hand at a Himalayan style tea. His original recipe isn't too far off!)
I did a tiny bit of background reading on this style of green tea. Huiming green tea—or Jingning Huiming—was once referred to as a "white tea" in ancient China. As to whether or not that was because of the appearance of the leaves, or because it resembled the later white tea category, that's anyone's guess. Point being, in the greater Jingning She Nationality Autonomous County, it is considered one of their oldest tea making traditions.
As to whether or not Mr. He's Huiming green tea followed in the footsteps of tradition . . . I have no idea.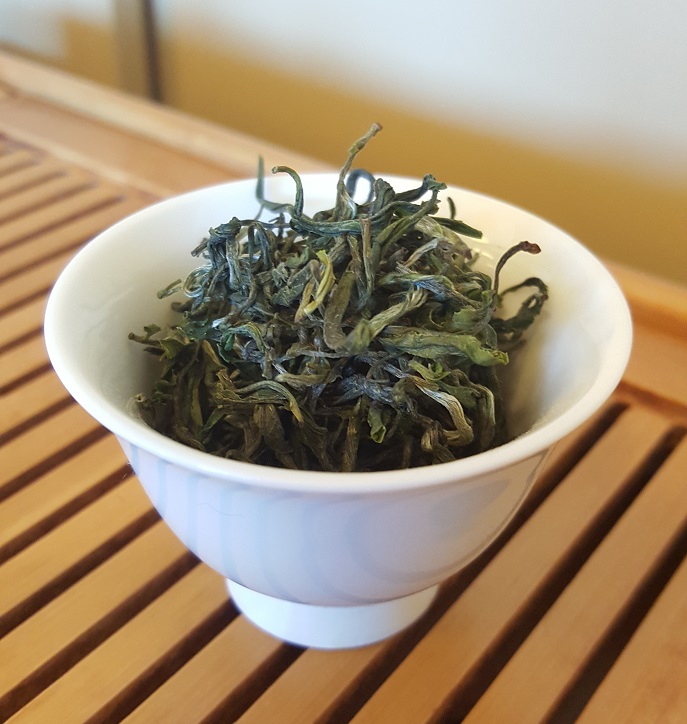 As Chinese green teas go, it was hard to characterize. Short version: it looked like a Bi Luo Chun (but not as tightly rolled), smelled like a Lui An Gua Pian, but had the depth of aroma found in Mao Feng. The leaf color ranged from dark forest green to bud-heavy white tea beige. The fragrance coming off the shaken leaf dust was all unrefined sugar and nuts; no major grassy lean. The wok-firing (or equivalent) process this went through must have been very intricate. Never seen anything quite like it.
The liquor brewed to a pretty typical pale green, just like most Chinese green teas. Not as pale as a Mao Jian, but not as burly as a Tai Ping, or something equally as stylized. Still lovely, though. The nut-sweet smell from the dry leaf translated to the brew almost seamlessly. The steam carried off the sweetness like a tea drunk stone-fruit fairy.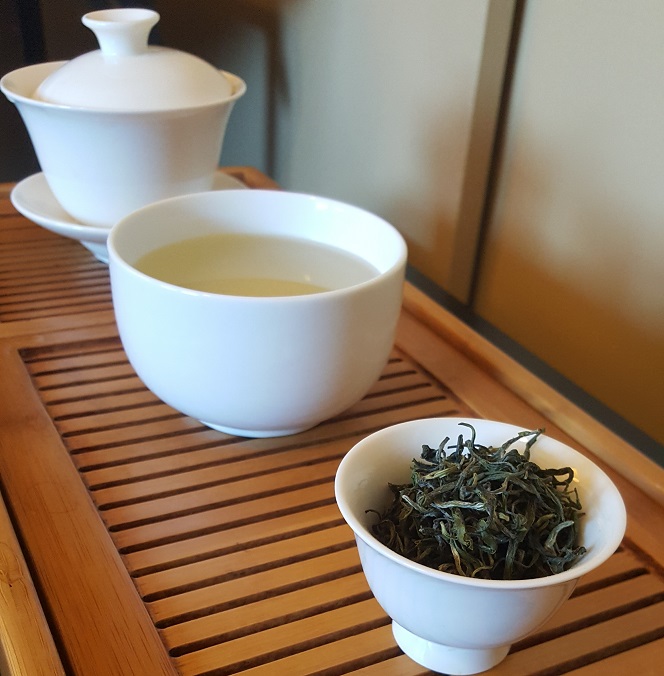 On the introductory sip, there was a slight grassy tickle crossed with a floral bend, which then gave way to a pasture of melted artichoke hearts lathered in honeysuckle. I wish I'd encountered this in the spring when it would've been more seasonally appropriate. But I suppose the nostalgia of spring in taste would do. Timeliness aside, this was a superb Chinese green tea, probably one of the best I tried all year.
From that dual flight, I can see why Camellia Sinensis has maintained such a longstanding relationship with this producer. He clearly knows what he's doing, and also has a head for experimentation. A wealth of knowledge is not just something one merely acquaint themselves with, but rather befriends.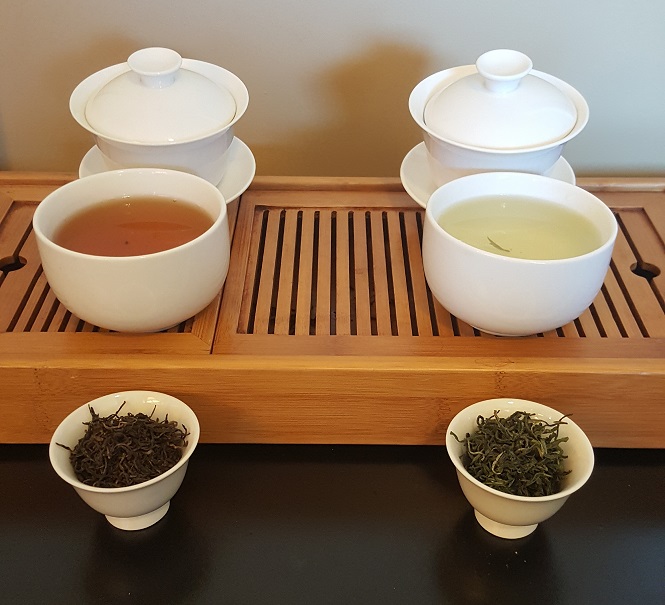 I still want a sip of that Darjeeling-esque experiment, though.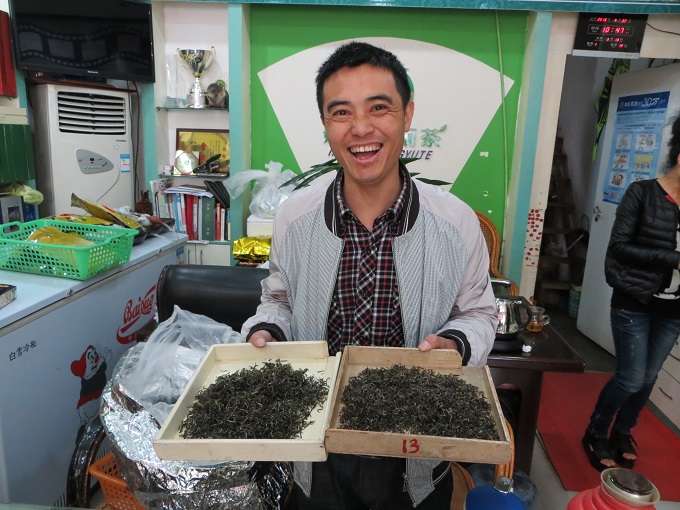 To buy the Huiming Hong Cha, go HERE.
To buy the Huiming Organic green tea, go HERE.