At the 2012 Northwest Tea Festival, I met this guy.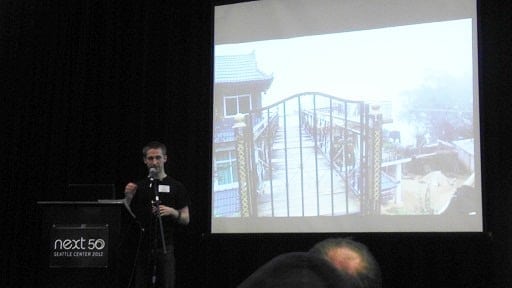 The man in my crappy photo is Jeffrey McIntosh. Granted, his version of spelling "Geoffrey" is not the original—as mine is—but no one is perfect. However, he does hold the distinct honor of being one of the first people (younger than me) to blow my mind. During a talk he gave at the festival, he mentioned that puerh teas all came from different cultivars from one tea tree variety—the Camellia sinensis var. assamica.
Okay, for the very well-educated tea geek, that's not exactly earth-shattering news. But four years ago, that changed my whole worldview, man. I thought that variety only grew in Assam, India because of the name.