NaNoTeaMo, Day 7: "Green Coffee and Me"
This post is going to be a bit heretical, but please bear with me. Yes, this is still a tea blog. And, yes, this entry will still have something to do with tea. Even if the focus is on . . .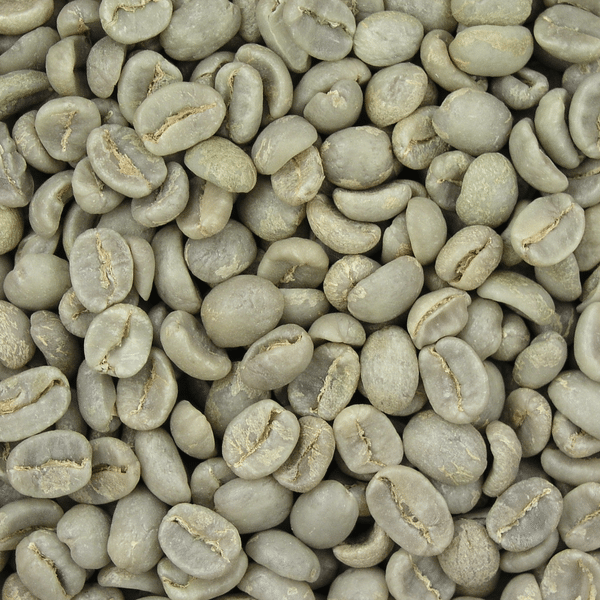 Green coffee.
I remember the first time I ever heard reference to green coffee. It was – I hate to admit it – on Dr. Oz. The snake oil salesman was touting the extract version's virtues in regards to weightloss potential. I paid that little mind, but I did get to thinking: What does green coffee even taste like? Is it even a thing?
The closest I came to trying it in those initial months of pondering was at a Starbucks. They were shilling their new line of green coffee extract drinks. I bought one and thought it was . . . alright. For juice, that is. Instantly forgettable.
Sometime in 2009, I went on a coffee date with a girl. Yes, that did happen once or twice. I asked the barista if they knew anything about green coffee and where I could get some. They – and my date – gave me such a look.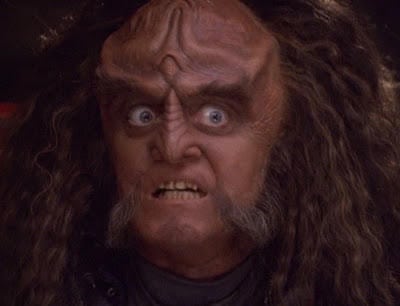 Yeah, that look.
Apparently, it was a taboo subject in a "third wave" coffee city like Portland. I kept my inquiries more discreet from then on. Baristas looked mad enough already.
I figured that my next approach would be to e-mail my next quarry. And that I did. The company I first e-mailed was "Mr. Green Beans". If anyone could answer my question, it would have to be a company with green in their name.
Never got a reply.
Why was this such an untouchable subject?! I knew it was a thing. I saw a YouTube video that said as much! Sort of . . .
Now, I was annoyed. Sure, I could easily buy my own damn green coffee beans, grind 'em, and filter them accordingly. The problem was I'd never made a single cup of coffee in my life. That and I was lazy. I wanted someone to do it for me. Or at the very least point me in the direction of a ready-made product.
Progress in this endeavor wasn't made for another five years.
A tea sommelier-in-training friend o' mine – Natasha Nesic – was teaching classes for a company called Kronen Tea. One afternoon, I perused their shop list . . . and I saw it. They carried a green coffee product! Sure, it was in a tea bag, and it was blended with green tea. But who cares!? After five years, it was something.
I begged/pleaded/groveled for Natasha to acquire at least one bag for me to play with. She charmingly acquiesced to the request. In the interim, I went back to my usual, actual tea-related yarns.
Then one day, I was pinged over Twitter by Nicole "Tea For Me Please" Martin.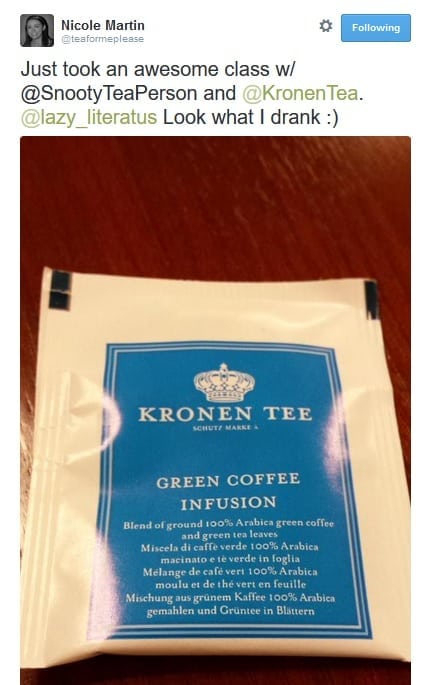 I grumbled in envy.
By May of this year – at World Tea Expo – Natasha came through for me. I finally had a single teabag of Kronen Green Coffee Infusion to play with.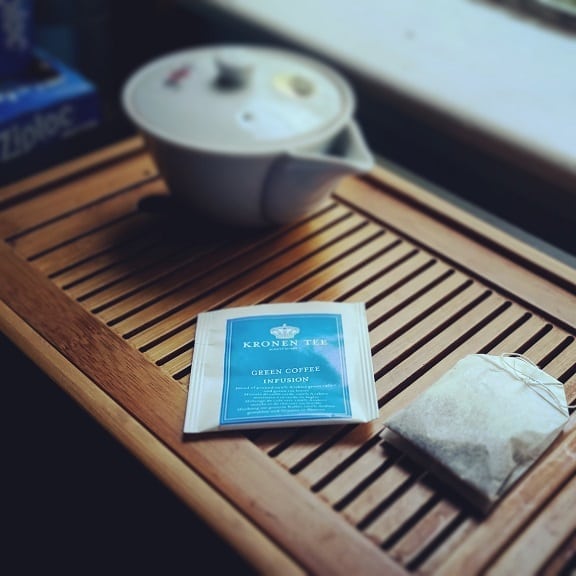 But it didn't stay in the bag.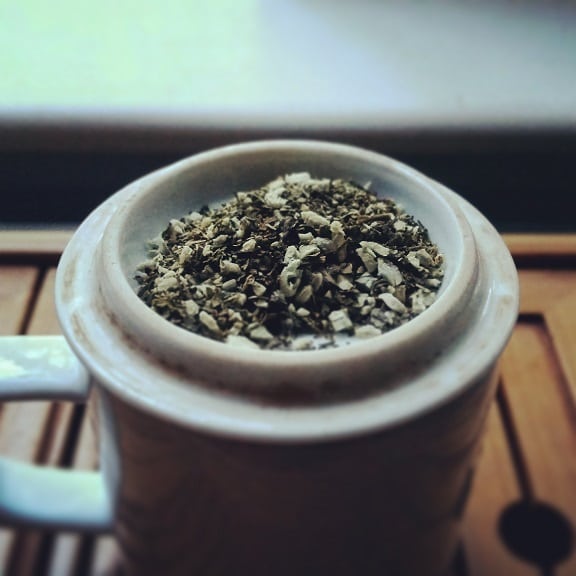 I had to see what it looked like for myself. CTC-grade green tea was mixed with lighter green clumps of "something"-s. I assumed the latter were the coffee beans after a mild grind. The near-powdered pile smelled like a Mao Feng green tea that'd been paired up peanuts. In short, I didn't mind.
For brewing, I decided to use my Maruei Takeo teapot. A wonderful accessory gifted to me by Ricardo "My Japanese Green Tea" Caicedo. The filter mesh in the pot was the perfect size for the small granules of green leaf and . . . bean parts. After placing the contents in the pot, I added boiled water and waited three minutes.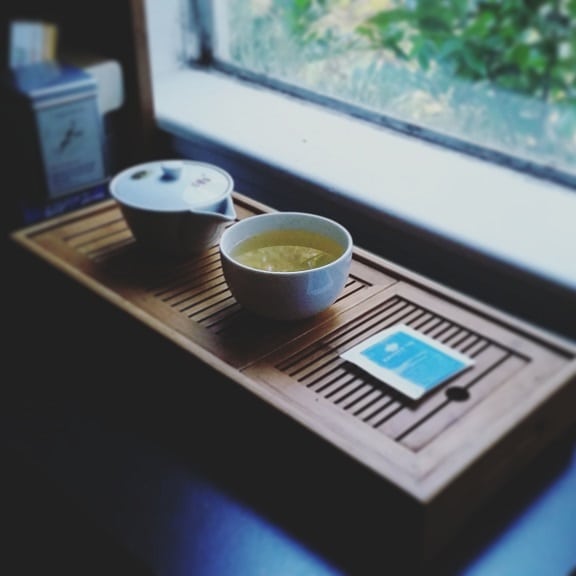 The resulting brew was sencha/radioactive green with a grassy and nutty aroma. Seriously, if grassnuts were a thing, this is what they would smell like. On taste, there was an almond-like introduction, followed by a mostly-smooth grassy middle, and a very dry finish. It tasted . . . exactly as I imagined it would. As far as weird concoctions go, I approved.
This was a good first step on this half-decade journey. Next up is to convince one of my more industrious tea friends to – maaaaaybe – experiment with green coffee on my behalf.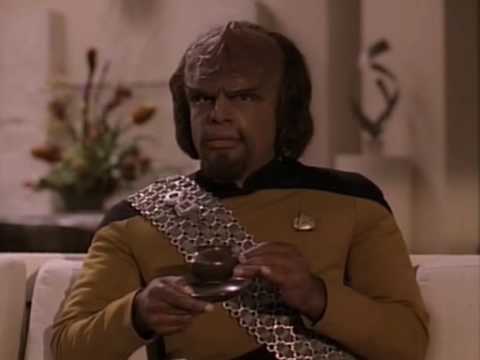 Um . . . or not.