There's an unwritten rule in the tea community – that if you can't say something nice, think it over after a few cups of tea. If then – and only then – you still feel that way, you can voice said grievance . . . politely. For the most part (at least in writing), I've abided by this unwritten rule. If slighted or slightly irked, I shrug it off – pu-erh in hand.
But sometimes . . . just sometimes . . . even the Almighty Leaf can't keep away the Id. This year, I've seen five occurrences that demand my ire, my piss-'n-vinegar-drenched diatribe. And I'm going to voice them all in one fell swoop, so that I can return to a state of mind closely resembling sanity.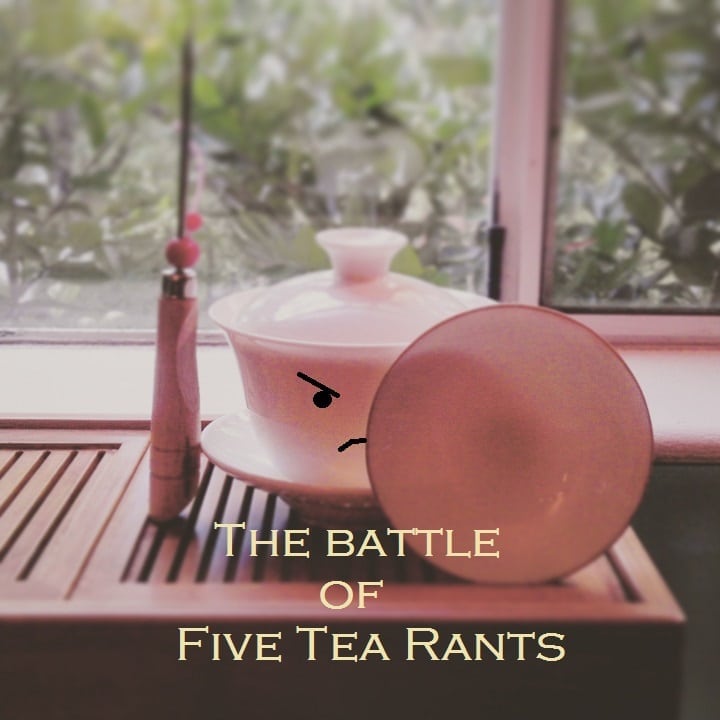 Can we stop calling tea a "health beverage", now?
As of last year, I've been a tea geek for the better part of ten years. One lone eyesore of rhetoric has remained at the forefront throughout that drink-laden decade. Tea has a label it can't quite shake – that of being good for you. There are claims aplenty about how it's sublime for your skin, wonderful for weight-loss, awesome for its antioxidants, and so on and so forth.
I fell into that trap early on, but crawled out of the pseudo-science muck by 2010 – brain mostly intact. However, as my clout grew, I began receiving inquiries from various people. Health . . . inquiries. One relative asked if I could recommend pu-erh for weight-loss. Another wondered what would be great for yeast infections. Men asked me about what teas were good for virility. (I probably shouldn't have written a blog on the subject, in hindsight.)
One statement from a coworker finally put me over the edge. She said, "Oh, I totally drink tea. It's great for detoxing."
And I lost it.
Here's the thing, folks. I'm not going quote scientific data one way or the other to convince you that most of the claims regarding tea's health benefits are bullshit. There's already a blog/website out there that does that quite well. What I will do is give you some anecdotal evidence . . . in the form of a self-description.
I'm a fat man, my skin sucks, my diet sucks, my attitude sucks, and I'm pretty sure I'll be dead by fifty. The only thing tea is doing is keeping me calm enough to not take all of you fucking health nuts with me when I do finally croak. And if I hear the word "detox" again, I will personally rip out your liver and kidneys, show them to you, and cry, "THESE ALREADY DO THE DETOXING FOR YOU!!!"
I hope we're clear.
And speaking of "health teas" that are currently in the spotlight . . .
Matcha is now a "thing", and that might not be a good thing.
For the record, I love matcha. I thrive on the stuff. It gives me that extra zip of caffeine once I run out of steeps from whatever I was drinking to start the day. It's like a radioactive green espresso that never leads to a crash. I'm pretty sure it gives me superpowers (without the detox bullshit).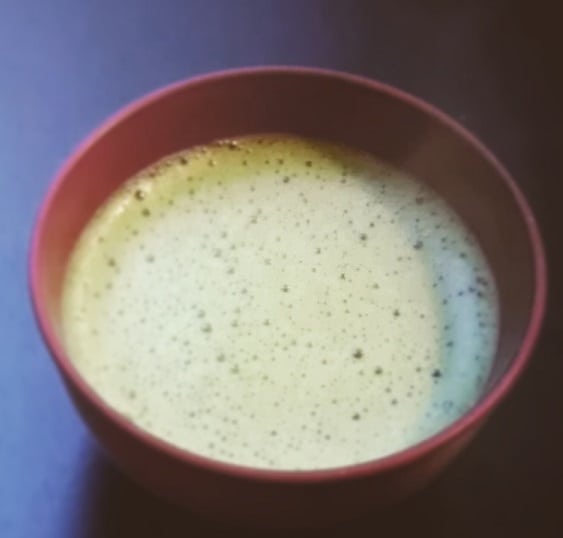 One small snag, though. Everyone else seems to have discovered it, too. I know how hipster that concern sounds, but hear me out. Matcha's popularity in the last two years has skyrocketed in the U.S. Matcha bars are popping up like urban zits. Specialty coffee shops are now offering various matcha-infused drinks on their menus.
Normally, I would be happy about this, but one thing irks me. What if it becomes too popular? Japan is not that big of an island. Only a handful of regions actually produce the good, high-quality stuff. While powdered green teas are on the rise, actual hardcore matcha drinking is in sharp decline. The stuff that's being used in these new specialty drinks is culinary grade, not ceremonial grade. Reason? Not enough of the good shit to go around.
With the growing demand in occidental countries, places outside of Japan might take up the challenge to meet demand. The problem is these other countries don't even come close to creating the good stuff, aside from a couple of exceptions. Secondly, if it's made outside of Japan, it can't be called matcha!!!
The end result to this high demand will be the "teabagging" of the matcha world – low-grade powdered poo-shit tea made into a happa-frappa-fuck-me-this-sucks drink. Doused in soy milk.
Just give me a bowl and a bamboo whisk, and I'll go mumble angrily in a corner.
And speaking of high quality tea . . . and mumbling angrily . . .
"Speshul"-ty tea tact.
The tea world was dealt yet another death blow with the passing of one David Walker – a pioneer in the promotion of specialty tea. Several within the tea community made posts showing their lament. One person, however, chose to use his death as an excuse to push an agenda. This person, we'll call "Twatty Teapot".
I'm not one to name names on this blog, but this time is different. For those who've never heard of the above woman, Mrs. Twatty is a bit like the resident village idiot of the larger tea community.
Yes, even more so than me. Her inane yammerings are usually met with equal parts shrugs and facepalms. Not anymore. This time she chose to use David Walker's coffin as a soapbox to express her opinions on the specialty tea movement in the U.S., and how the market would not accept it.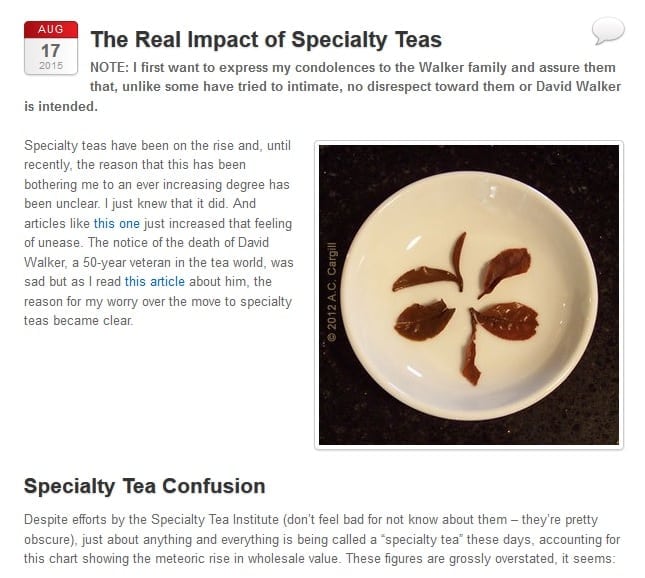 No, I will not link to her blog. I will not give her the satisfaction of increasing her site's traffic.
To be (only slightly) fair, she raised some interesting points for future discussion. A dialogue that could happen at any other time . . . but not after a specialty tea pioneer fucking died! That's like someone questioning Christopher Lee's war record after his death, or commenting on Robin William's sanity following his.
There are just some things you don't do. You don't speak ill of the recently deceased, and you don't use their deaths to further your own agenda.
Twatty Teapot, on behalf of the tea community, I hereby revoke your citizenship to our village. There's the gate, please let it hit you on the way out. Yes, you can have a moment to gather your things.
But leave the Little Yellow Teapot, we have plans for him.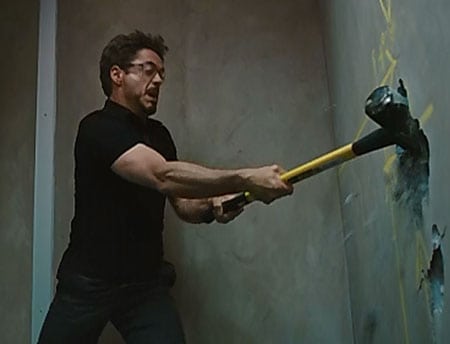 Final plans.
And speaking of specialty tea . . .
Just build the damn roads, already, Darjeeling.
A vendor friend of mine recently turned me onto a Facebook group called The Darjeeling Chronicle. A few weeks ago they shared a photo album and article about some of the working and transportation conditions at a tea estate called Jungpana. The tea estate prides itself on its near isolationism, and the sheer difficulty in reaching it. The problem is . . . it's also difficult for the people who work there.
An average trek to reach the estate and/or leave it takes hours. There are no paved roads to and from the estate. Unsafe paths and rickety bridges are the only inlets to the gigantic complex. The thing is, Jungpana is not the only one with these working conditions. Many such estates also have substandard transportation infrastructure. It's the middle of 2015, and these tea leaf pickers are working in the 19th century.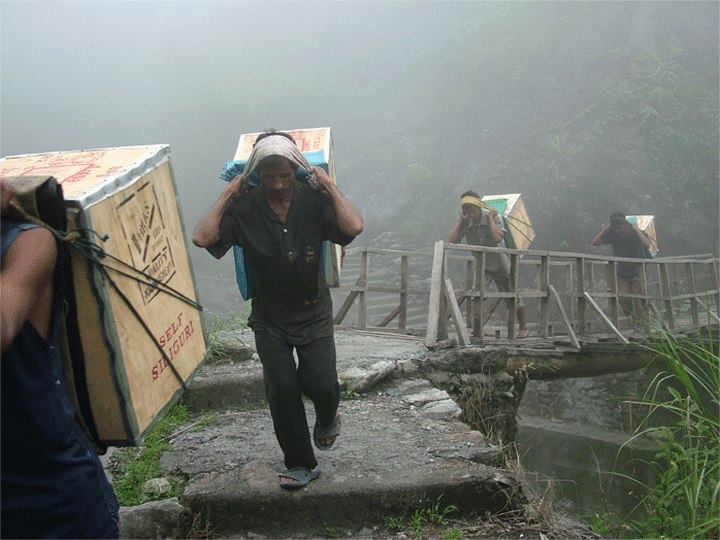 To top it off, most tea estate employees make less than a dollar a day. Now, some of you might be mumbling about exchange rates and affordability of the product. And someone else might mention Kenya as an example. They produce poor quality, or low-grade CTC tea for cheap, and thus labor is cheap.
Well, guess what? The average, good quality Darjeeling tea is about $10 an ounce wholesale. That's almost U.S. or Taiwan-grown prices.
Jungpana . . . wait, no, Darjeeling . . . hell, India at large, get with the fucking program. Build the goddamn roads. Take care of your tea people. I don't want to taste tears in my first flush.
And speaking of luxury . . .
Tea should not be a luxury item.
Many Western countries are taking up the challenge of growing tea. The U.S., Great Britain, and even the French (?!?!) are growing – or thinking about growing – tea. However, with First World countries comes First World problems, particularly the issue of labor costs. Picking tea is a difficult endeavor. And cultivating a high yield requires a lot of labor, and an enormous labor force, especially if one goes with tried-and-true hand-crafting techniques. Turning a profit on something so costly may prove difficult.
Well, some growers have found a solution – albeit a temporary and bloody stupid one. Luxury hotels and fancy delicatessens. That's right, Western growers are targeting the eateries of the top 1% to turn their green leaves into green bills. Some have even gone for an asking price of $70 per 15 grams of tea produced. That equates to . . . uh . . . I suck at high maths. It equates to a metric fuckton of cash I'd never see, even after three paychecks.
So far, they can justify such an asking price because of the sheer rarity and novelty attached to titles such as, "Grown in the Alps" or some other bumfuck location. But in the long-term, such ambitions won't last. For one, other (newer) growers will emerge, further glutting the market. And two? When's the last time you met a really rich person that gives a fuck about quality tea?
You heard me. The top tier twats that go for the temporary novel-"tea" will only do so . . . once, maybe twice. The return business is nonexistent, whereas, your average tea drinker will come back for more. If the price is right.
The answer to a more affordable product lies in what the Japanese have done. No, not in their techniques in specific, but their approach in general. Hybrid mechanization. Take the tea picker out of the equation if you have to. Leave the hand-crafting to one-shot seasonal offerings. But for general, everyday tea-drinking, find a more cost-effective method.
Or you can ignore me. Many do.
So, go on you lovable tea-growing scamps. Pander to the monocle-'n-pampered members of high society while you can. That is, until they move on to the next "it thing". By the time you realize the mistake you've made, you will have already alienated those who truly wanted to enjoy what you produced.
Hell, the whole practice might alienate the tea world altogether. The average drinker will look at the guilty tear-stained cup of first flush whatever (from wherever) and say, "Nope, pass me the cheap stuff." Or move on to whatever "health tea" is proven to make their uterus or prostate glow in the dark.
And all the while, village idiots will emerge, yelling, "All is as it should me." Over the twitching corpse of Lu Yu.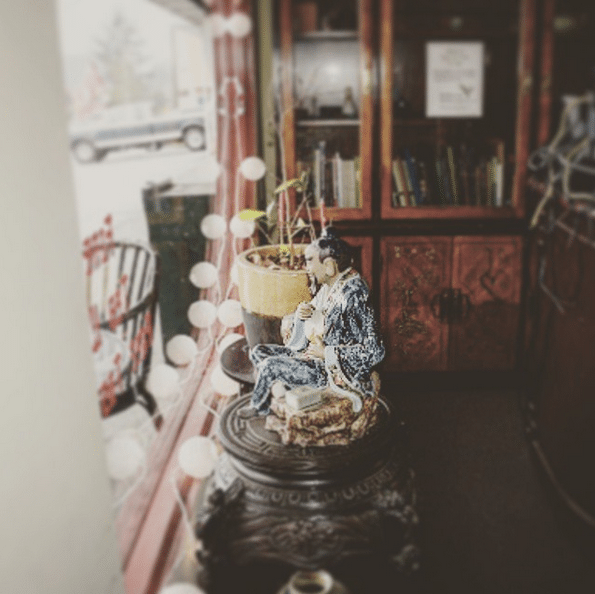 But no.
I don't believe that. I won't believe that. I can't let people turn my favorite drink, my passion into a health-nut-friendy, village-idiot-prone, guilt-ridden, luxury IT beverage. I will continue to speak my mind, flash a middle finger with cup raised, pinky out . . . . and nostrils flared.
But I'll be really polite about it.
At first.