Early on in my tea writing "career", there was one name that always popped up – Lindsey Goodwin. She was one of the tea writers on the scene, managed her own consultation website, and was the resident caffeine guru for About.com.
And at one point in time, she was also a Portlander. As one might imagine, that meant her name came up in regular, real-life conversation as well. "You haven't met Lindsey?" "Oh, you really should talk to Lindsey!" Referencing her like she was a one-woman, all-knowing, tea drunk Grateful Dead concert.
Eventually, I did reach out to Lindsey about three(-or-so) years ago to do an interview for my personal website. And then . . . I completely flaked on it. Partly out of complete shyness, and because . . . well . . . it's me. However, by the time I mustered the gumption to touch bases again, she'd fallen completely off the tea grid.
There were whispers throughout the tea community that she was traveling around the world, doing research for a forthcoming book. Others said she was spotted in Taiwan, helping someone start up a teashop. There was no concrete evidence to corroborate any of these mythical claims. For all I knew, she found the one gateway to Narnia.
Then a funny thing happened.
In June of 2014, I received an e-mail from her wondering if I wanted a special delivery of Global Tea Hut's magazine and tea. So, that was where she'd ended up! I knew next to nothing about the operation. The only bits of information I had were gleaned from fellow tea blogess – Nicole, Tea For Me Please – who described them as her "favorite tea hippie commune".
Further digging turned up some fascinating information. Apparently, they were the "global" arm of an actual place in Miaoli, Taiwan called The Tea Sage Hut. And it was just as Nicole had described – a commune full of tea drinkers. That is probably over-simplifying their mission. Their primary goal was to spread knowledge and appreciation of "the Leaf" in an almost Taoist/Zen-ish way.
It was all beyond me.
What I could understand, though, was their global subscription service. That mission statement was simpler to define. And brilliant. As far as I knew, no one was putting out a monthly tea magazine that also included a thematically-linked tea with it. The June issue was centered around – not one, but two – teas of the same name; Mi Xiang, or "Honey Orchid". One version was an oolong, and the other was a red (black) tea.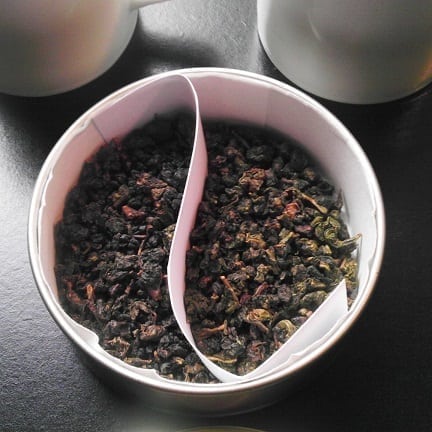 It was part of a sub-class of organic teas often jokingly referred to as "bug-bitten" teas. Due to a lack of pesticide use, tea plants were exposed to katydid onslaughts. As the little leafhoppers bit the leaves, a chemical change occurred to the leaf itself, resulting in a coating that imparted a honey-like taste. Eastern Beauty was the most common tea of this sub-category.
These particular Mi Xiangs were created by a gardener referred to as "Mr Xie", located in Ming Jian, Nantou County, Taiwan. He was a third generation farmer. For him, the ideal picking time for bug-bitten tea leaves was between June and August.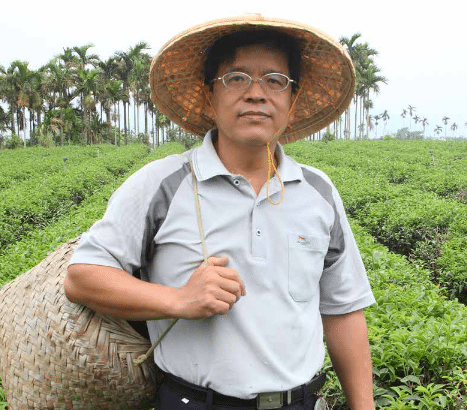 Global Tea Hut covered his story in 2012 and revisited it in their June issue. His farming techniques matched their mission statement of promoting organic and sustainable tea growing practices. The fact that they featured two of his teas for comparison matched with my mission statement: Geeking out.
The difference between the two teas was obvious just from sight alone. The leaves for the "red" tea were . . . well . . . redder, at least in the stems. The leaves for the oolong were an alternating green and purple – like most mid-oxidized, ball-fisted oolongs. As for shape, both looked the same. The differences (beyond color) didn't appear until I put my nose to the tin. The red version was noticeably sweeter and nuttier, whereas the oolong was more floral. Exactly what I thought the difference would be.
The Global Tea Hut magazine recommended simply brewing by the pot. Gongfu was suggested but not required. Given that this was a bug-bitten tea, I wanted to see what the nuances were. So, I opted for gongfu. (That and my teapot still smelled like Earl Grey from a prior brew-up.)
Mi Xiang Oolong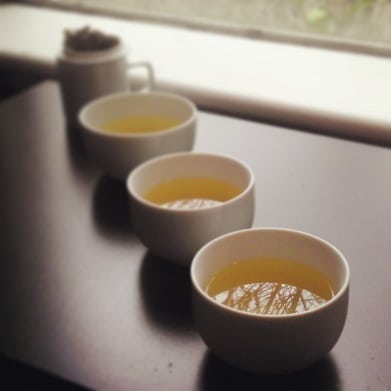 Three separate infusions – varying from thirty-to-forty seconds – resulted in light-green liquors and a honey-like aroma. Taste-wise, each one had a buttery introduction that transitioned quickly to straight sweetness, and ended on a white wine-like, Gewürztraminer-ish note. As expected, it was very similar to other bug-bitten oolongs I'd tried, if a little lighter on the body.
Mi Xiang Red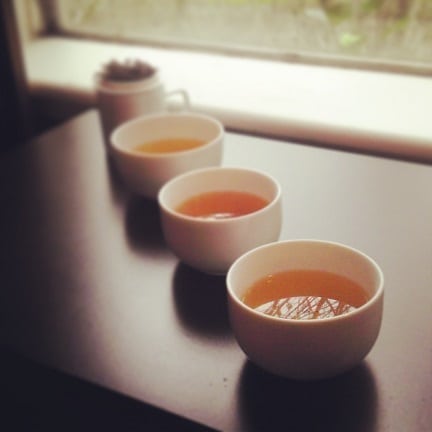 At the same brew times as the oolong, the red came out dark amber for each infusion. The aroma was nuttier, possibly even more mineral. On taste, the first infusion was a lot like the oolong version. But as I worked through the successive steeps, it got sweeter and deeper until I ended up tasting straight-up honey on the last.
If I were to pick a favorite…
I would have to go with the red. Taiwanese bug-bitten blacks are solid. They're sweet, layered and popping with character. This one was no exception. It hit all the right marks on my palatial subjectivity. The oolong was great as well, but I was going through a bit of a black tea phase
Unfortunately, I wasn't feeling any of the Tao-ish/Zen-ish stuff the magazine was talking about. That is, until I did a brew-up of the Mi Xiang red tea in a travel mug before work. I was stressed from additional responsibilities I'd taken on at my "day job". That particular day promised to be extra difficult. By my third infusion . . . something amazing happened . . .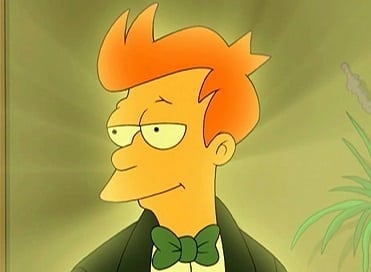 All of that stress just . . . washed away. Nothing mattered. Everything was finite, insignificant and trivial. That and I accomplished all of my tasks with some semblance of calm.
By sheer coincidence, around that third infusion, I received another e-mail from Lindsey Goodwin, explaining her remarkable, tea nomadic story. About how she ended up at the Tea Sage Hut, and her three-year stay there. She closed off the letter with, "Wishing wisdom with every sip."
For a fleeting moment, I understood.