A few years ago, I tried "Snow Shan" green tea from Vietnam . . .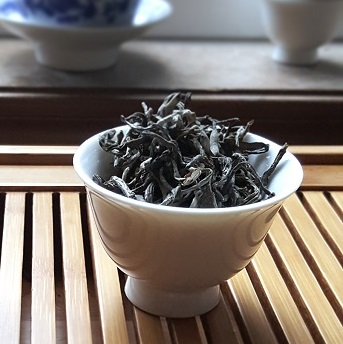 And I hated it.
Okay, maybe "hate" is too strong of a word; "touchy" would be better. It was really difficult to brew. If I went out-of-bounds on the steeping parameters, the leaves imparted a bitter and astringent brew, not unlike a young Lao Mane' sheng puerh. My guess was that because it took a longer fry to kill-green the leaves (especially old tree material), and also thanks to the more humid environs of Northern Vietnam, the all-handmade process led to some really touchy leaves.
So what is Snow Shan green tea? Well, it's more purally known as "Thuyet Shan" (Snow High Mountain) green tea. And it's exactly that, green tea made from tea trees high up in the mountains of Northern Vietnam. But there's a really important distinction: Thuyet Shan is made from some of the oldest tea trees, from some of the oldest feral gardens in the world. Northern provinces like Yen Bai and Ha Giang are dotted with them.
I've mentioned trying teas made from these types of old trees many times. But other than the one time, I don't think I tried another old tree green tea made from them. Mostly out of fear. But then, Hatvala posted something interesting.