In November of 2012, I accidentally "created" a smoked Darjeeling.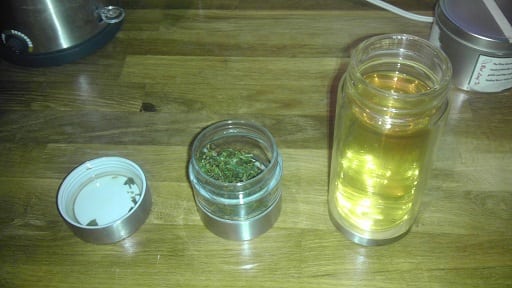 I say "accidentally" and put arbitrary air-quotes over "created" because . . . that's only kinda what happened. One fateful day, I put a sample of Risheehat first flush—enclosed in a do-it-yourself tea bag—into a tin of loose Lapsang Souchong. Totally not thinking of the consequences. A week or so later, I broke out the sample, brewed it up, and marveled at the light-but-lingering "campfire embers" taste.
That made me wonder if and when someone in Darjeeling proper would (or could) ever smoke a Darjeeling like that. Several years later, in the summer of 2016, I saw this. Tony Gebely from World of Tea posted a picture of a first flush Darjeeling . . . that had been smoked over oak.
My jaw dropped. Apparently, it hailed from an "estate" called Niroula.