NaNoTeaMo, Day 20: "A Look at Lumbini Tea"
I've talked about World Tea Expo 2015 a lot the last few weeks, and that's because . . . well . . . there was (and still is) a lot to talk about. Case in point: Lumbini Tea.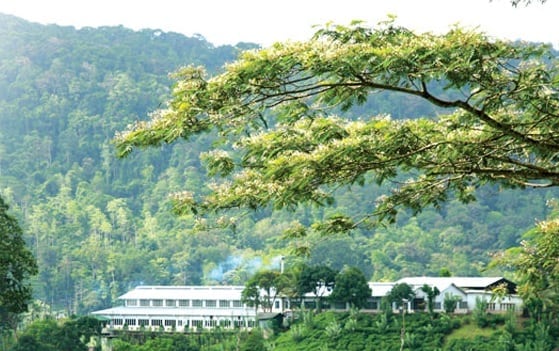 Robert "Lord Devotea" Godden tweeted all the Expo-attending bloggers and said (paraphrased slightly), "Visit the Lumbini Tea booth . . . or else . . ."
I did say it was paraphrased.
The Lumbini Tea Factory is located near the small town of Deniyaya, in the Matara district of Sri Lanka's Southern Province. They operate several gardens, which feed into the factory. The outfit also has a North American hub, the Lumbini Tea Lounge – located in Burnaby, B.C., Canada.
As per instructions, I visited the booth, and they graciously offered a sample bag of their wares. Ceylon black teas were some of the first I ever fell in love with, so it was going to be a safe bet that I'd find some enjoyment out of their tea. I didn't expect that they'd have three really unique ones within that bag.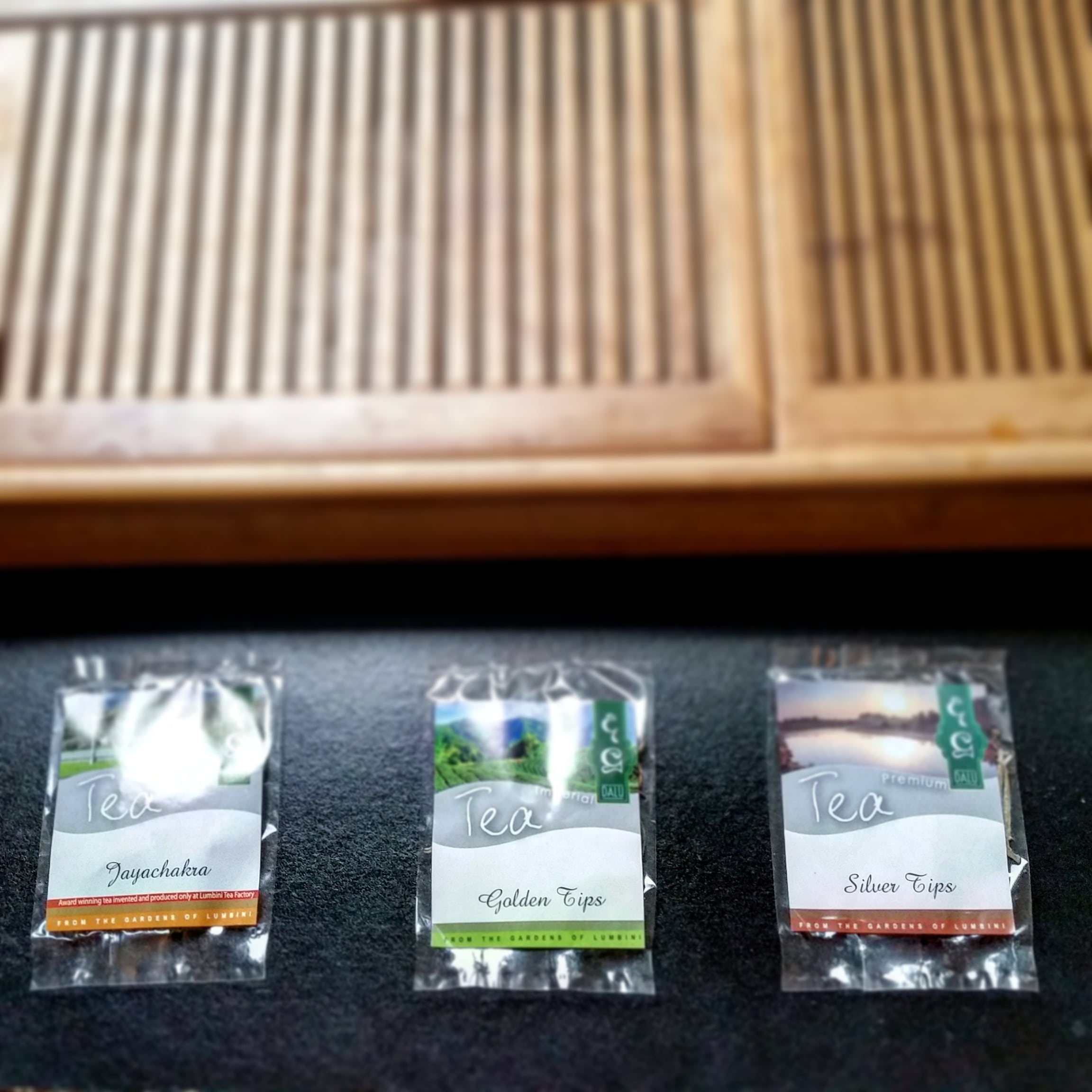 One had a collection of gold-colored buds, another looked like a Yinzhen-styled white tea, and the last one – truly the most unique looking of all – was a black tea, hand-crafted into little rings. I had no clue what to make of that, but I was anxious to give them a brew-up. And I did so . . . several months later.
For brewing, I chose to approach the white teas more delicately, and bring water to 170F. For the Jayachakra, I went with a full boil. Infusion times for all three was three minutes.
I actually had to consult Lumbini Tea Lounge about what "Jayachakra" even meant. It was Sanskrit for "winding circle". That was fitting enough. And, for some reason, I couldn't find that exact definition corroborated on Google. But I did find several New Age-y, pseudo-Buddhist lyrics that had "Jaya-jaya chakra" as the main chorus to a chant. So . . . there's that.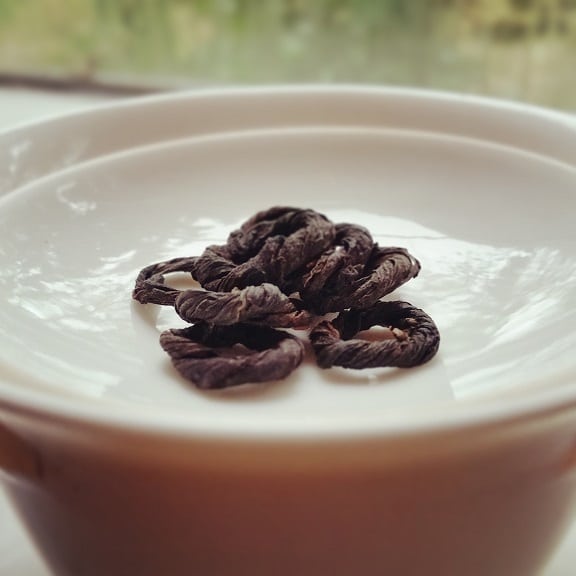 The shape of these leaves was insane. Not sure how they did it, or how painstaking the process was, but they somehow managed to roll each leaf (or bundle of leaves) into tiny rings. Frankly, my inner 15-year-old geek thought they looked like the Xena's signature weapon.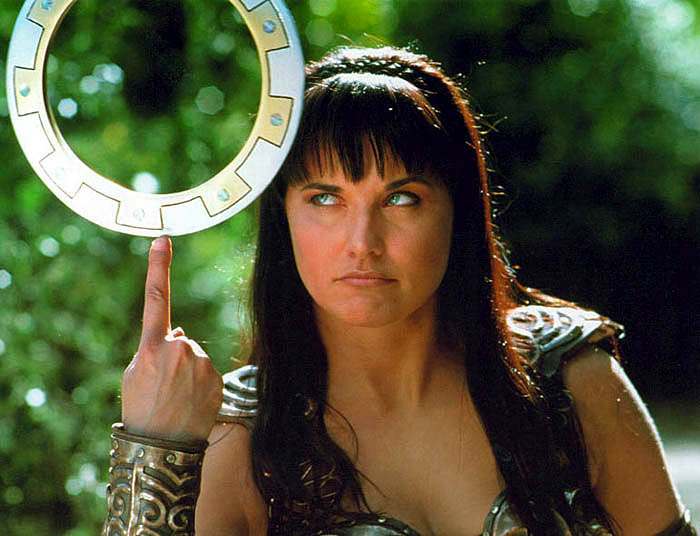 Don't tell me you don't see it?
Well, now you do.
The smell the rings gave off was pure Ceylon – floral with a subtle malt on the back-end.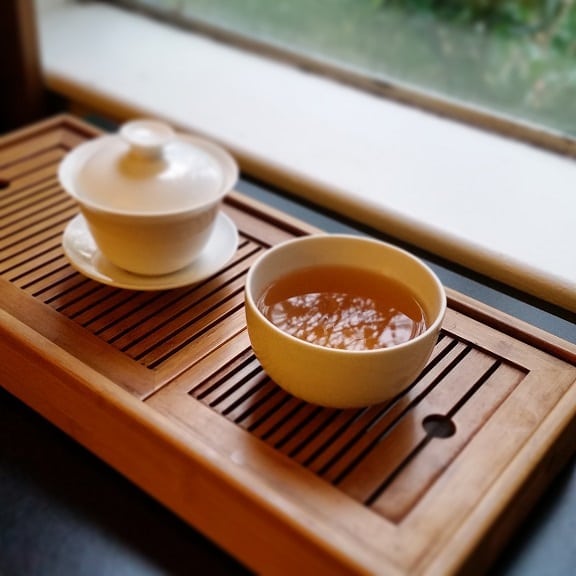 I was surprised how pale this brewed, at least for a black tea. The color was a bold amber, but that was about it. That was almost Darjeeling levels of lightness. Granted, many Ceylons never brewed all that burly, but I expected a little more darkening here. The aroma was astringent, nutty and floral – typical Ceylon mainstays.
Another surprise? The wet leafy rings were still intact, even after the first brew-up.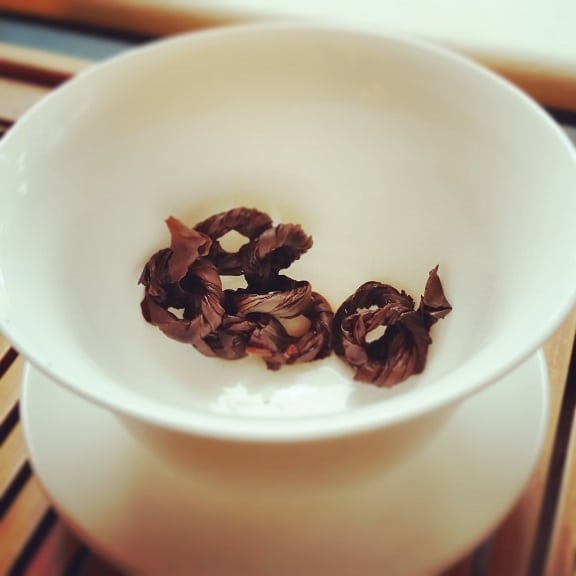 On first sip, I think my tongue let out a, "Aye-yay-yay!"
Soooo much going on here. Where to start: The introduction started off simply and Ceylon-y enough, but then something magical happened in the top note. I'm not sure how to compare it, other than to say I was picturing chocolate-dipped prunes. It was all stonefruit and sweetness in the middle. The finish was smooth and silky.
When I first looked at this tea, I thought it was a black tea – mainly due to the name. When I think "Golden Tips", I think Yunnan black tea buds. That was not the case here. This was a white tea. Not sure what they did differently to golden the buds – variances in oxidation, et al. – but the result was quite striking.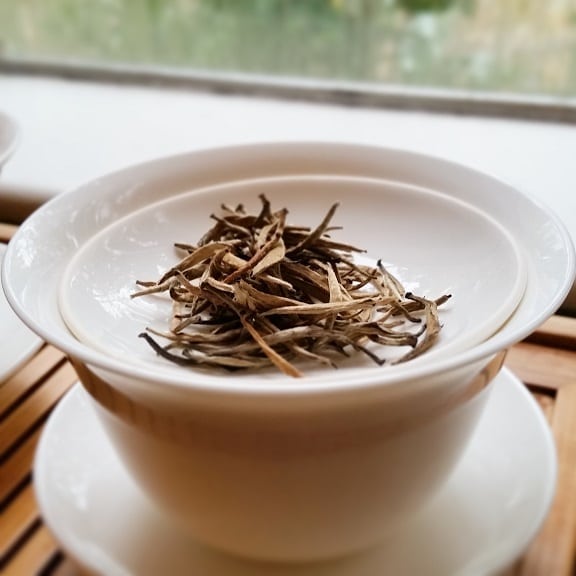 It looked a lot like a Chinese yellow tea – specifically, Jun Shan Yinzhen came to mind. As for aroma, there really wasn't much to report. Besides an almond-ish lean, the aroma was very faint.
When brewed, the liquor colored immediately to a nice, soft amber with a really pleasant (and sweet!) aroma. As for flavor . . . ?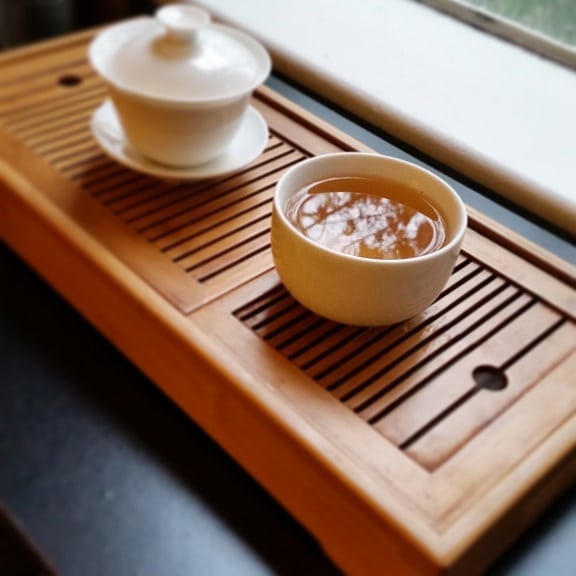 Wow, this tasted exactly like a good yellow tea. Mo Gan Huang Ya, in particular. There were notes of vanilla and lotus blossoms pretty much from sip-start to gargling finish. But unlike yellow teas, there wasn't that whole "I-hate-life-because-I-brewed-this-wrong" factor to contend with. The residual sweetness throughout the sip also helped.
This was through-and-through a Ceylon Silver Tips, and in the best of ways from just sight alone. The buds were thin, uniform and symmetrical. It might be rebellious to say this, but Ceylon white teas often looked and tasted better than their Chinese counterparts. Maybe it's the terroir.
The buds, here, were gorgeous, and gave off an aroma of spice, flowers and nuts.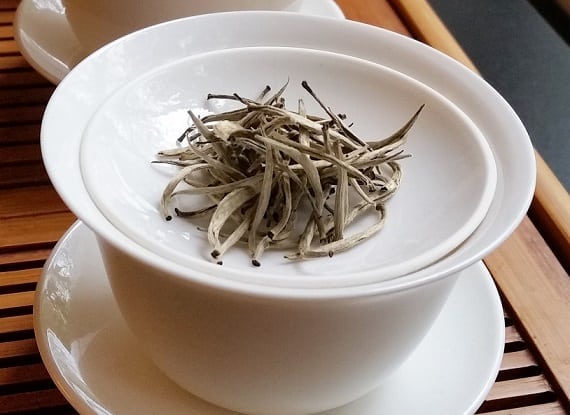 Fully brewed, the liquor colored to . . . pale yellow. That's the only way I can describe it. If I weren't looking hard enough, I would've missed the yellowish tinge to pale palette. It was a white tea alright. There also wasn't much of an aroma to speak of – maybe a faint fragrance of "plant".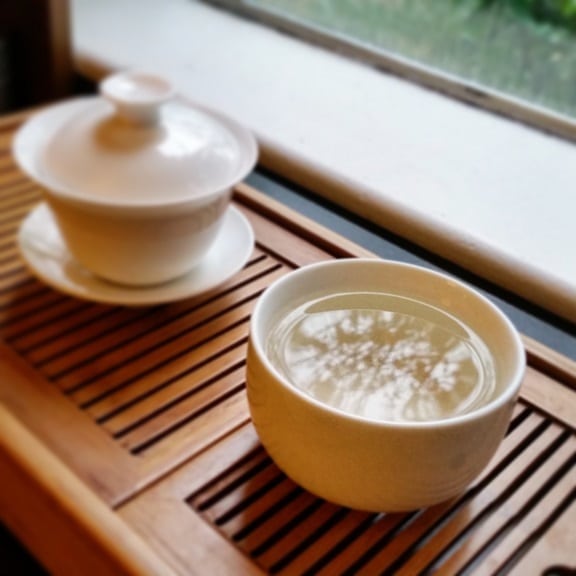 All that changed on taste. Not much I can say beyond that this was a cup of pure (if subtle), nuanced sweetness. I would even say it was like a Fuding Bai Hao Yinzhen that'd been dipped with honey. That was a familiar sensation I ran into quite a bit with Ceylon Silver Tips, but this was more pronounced. A bold but shy white.
To make a long story short, yes, this outfit produces some primo signature Ceylon teas.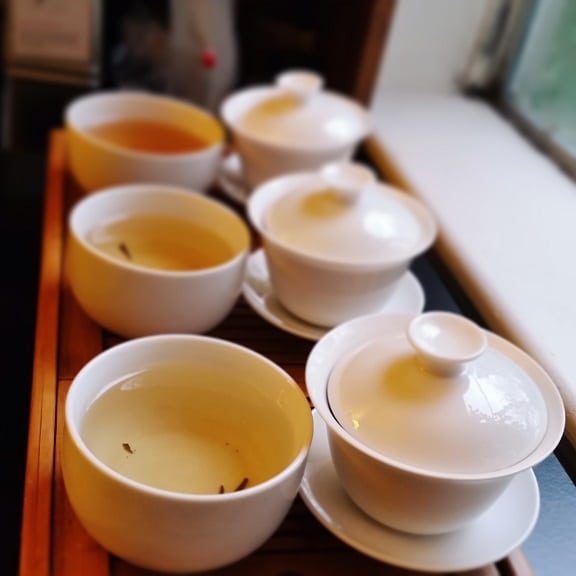 As coincidence would have it, as I was mulling over whether or not to try these three at different times, I saw THIS nifty update from The Devotea USA.
Yep, they're offering all three I tried in a special "Silver and Gold" collection box.
Y'all should get one and thank me later.
A mere day after trying them, my mother and I went out for high tea at Chariteas out in Sandy, Oregon. Mum went for a pot of minted green tea (on my recommendation), and me . . . well, I saw the word "Lumbini" on the menu.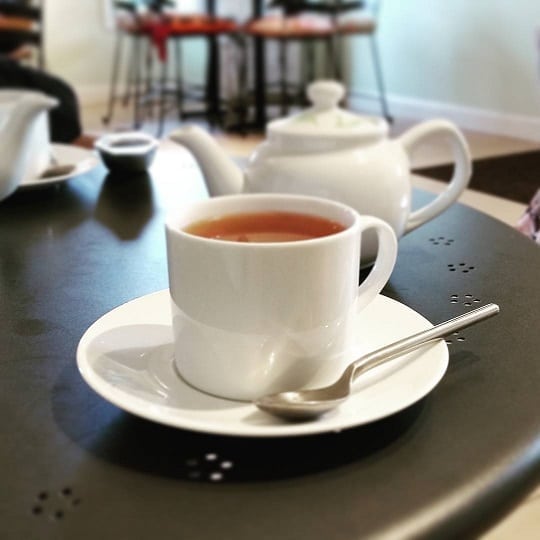 Some decisions just make themselves.