Five days ago, a vendor friend posted this article on Facebook: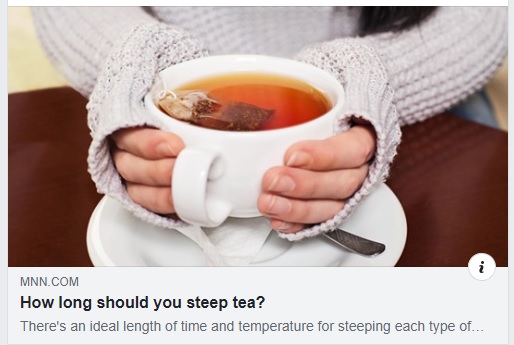 I didn't read it, which is usually what not to do, but I've seen such tea topical articles before. The direction they were going in was nothing new. As such, I left the following curt reply in answer to the title of the article alone: "Any way you damn well please."
It wasn't exactly a controversial opinion, but it wasn't one I'd held for very long, either. Like many who'd gone on to tea connoisseur-ship, I thought there were rules to the proceedings. As I got older, I found those were merely guidelines, and you could make more up as you went along. Preparing tea for other people, though . . .
A coincidental counterpoint to that, tea blogger friend—The Tea Cup of Life—posted this handy-dandy infographic: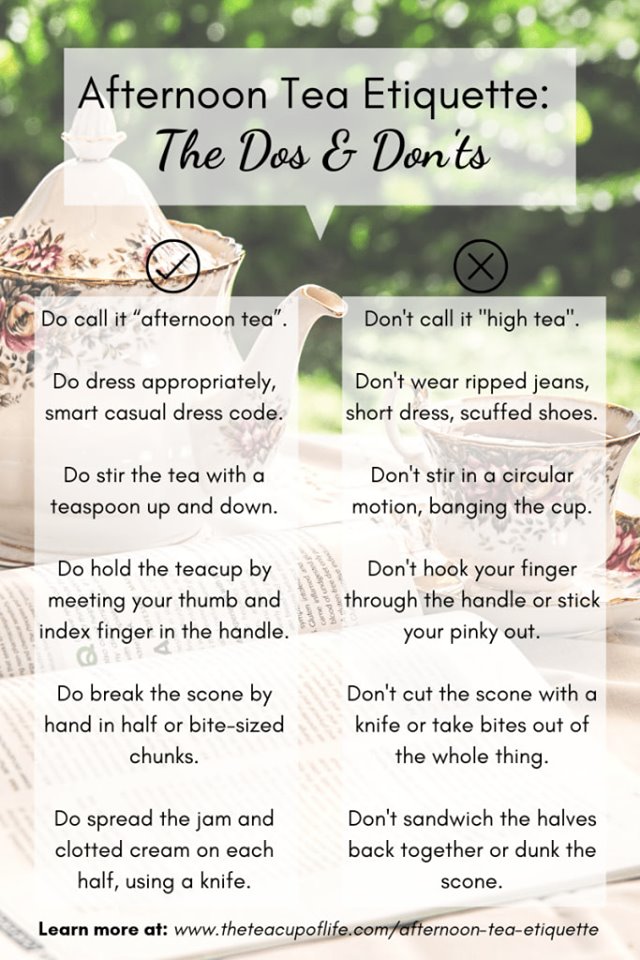 It tied in with an equally handy-dandy article she wrote about Afternoon Tea Etiquette. (I had no idea, either.) When I first read it, I thought it said, "Alternate Tea Etiquette".
Everything she listed was correct; I had no issue with any of it. When serving tea for others—be it in ceremony or celebration—there were often stricter social mores to adhere to. Sure, some wiggle-room was allowed, but in paying homage to tradition, best to stick to the basics. Alternately, though, when preparing tea for yourself, or for other like-minded sippers? Do what you want.
Around the same time as that, a video hit Twitter.
My boyfriend has made the worst video in the world pic.twitter.com/FAsacuW86R

— Holly Harley (@hollharl) August 17, 2019
And the "Tea Internet" went nuts.
In my niche tea community alone—here in "the Colonies"—it was reshared dozens of times, to the point where I even had to weigh in.
I've got an idea.

Let him enjoy it however he wants. There are no hard and fast rules for tea prep.

(Except never put milk in and/or around a first flush Darjeeling. But that's just me.)

— Geoffrey F. Norman (@lazy_literatus) August 19, 2019
No one really saw it, so I felt like a church mouse squealing between the pews.
However, that did force me to trudge through the extended thread of that video. The woman who posted it—Holly Harley, a most excellent name—tagged the "offending" boyfriend in question. And that's when the mystery began to unravel. I had to explore this further.
I informed my tea bloggers group of my intentions to do more "research" into this viral video. One of my compatriots informed me that some online publications had already picked up the story. I perused them.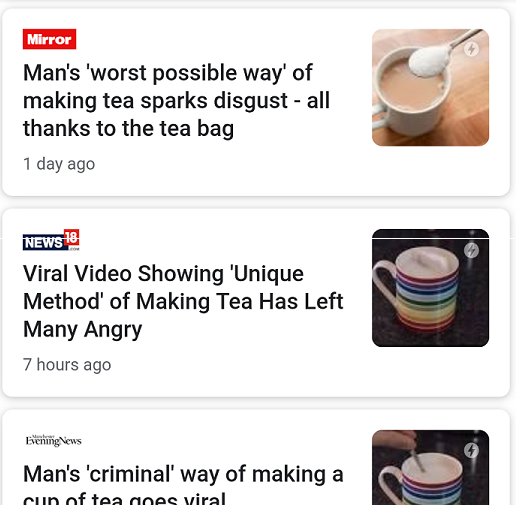 Aside from talking about the video, the (sometimes) exaggerated response to it, and follow-up comments from her and her boyfriend, most hadn't actually talked to them. In their hurry to get the story out, media outlets didn't even interview the boyfriend.
So, I did.
It turns out Mac Praed is an amiable chap, and a fellow content creator. I zapped off some questions to him, and he promptly got back to me. And, thus, the story unfolded:
(1) So, for those of us in the States—and anywhere really—who are you?
I'm a freelance content creator based in London, I work with bands, record labels, and magazines, creating photos and videos predominantly for social media either at home or on the road.
(2) Are you typically a tea drinker, or is coffee your kickstarter?
Every day starts with a cup of tea, and then followed by a coffee- I'd say that I drink more tea when I'm at home, and coffee while on tour. Tea has always been a massive part of my life- I think I started drinking it when I was 6 or 7, and evidently is an integral part of the British identity (as discovered).
(3) How do you normally take your tea?
It depends on the brew, honestly. My standard tea preferences for breakfast tea is milk, no sugar- whereas with something like Earl or Lady Grey or Green Tea I can bypass the milk.
(4) What inspired the offending video?
I often thought about the ongoing debate regarding the whole milk before/milk after parties when it comes to tea, and a week or so ago I was thinking about what would be the worst way to make a cup (while making one in the more traditional method), I shelved the idea, but found myself thinking about it whenever I was making tea. I decided that the most obnoxious way to make it would be sugar/water/milk/bag and when I was waiting for something to render on my computer, decided to film it.
(5) Did you expect to get a reaction, let alone the one you got?
I intentionally filmed it to provoke an uncomfortable watching experience, from the framing to the background noises, and putting uneven crop marks along the edge of the frames as I wanted it to sit off centre on people's timelines, and for the background hum to be discordant. Originally I had thought to upload it onto my own feed, but due to the relationship I have with my current followers, (they're used to my constant BS) my girlfriend and I decided that it would be best put to use going to her's. I couldn't have anticipated the reaction we have got so far, I'd only hoped to brighten/ruin a few people's day.
(6) Are you thinking of purchasing a helmet, or are you enjoying all the tea-drunken rage?
I've only had a couple of light-hearted death threats, I think despite the outrage at the method it's not a particularly serious affair, as I feel more people are annoyed at people they follow for sharing it, as opposed to my existence.
(7) How do you think you'll take your tea from now on, in the aftermath?
I'm not going to lie, I don't think I will be able to make a cup of tea without giggling to myself for a while, as the response has really tickled
***
And I'm not going to lie, throughout the entire morning the viral video reached my screen, and in my digging on it, I was drinking this.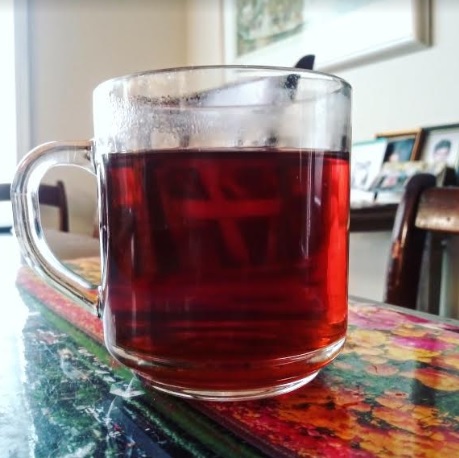 A single garden black tea from Arunachal Pradesh, picked and processed in the autumn of 2018. Sounds fancy, doesn't it? Well . . . I sprinkled some decaf Earl Grey in with the leaves, to give it some added flavor. After that, I steeped it for about five or ten minutes.
Some rules can be bent, others can be broken. So long as you're not harming other people, or your own enjoyment of the beverage.
But, seriously, don't put milk in a first flush Darjeeling.