In 2003, husband and wife team—Victor Vesely and Margit Nelleman—purchased an old cattle and horse farm near the small town of Westholme. It was located in the Cowichan Valley on Vancouver Island in British Columbia, Canada. Their first inspiration was to create an "Artfarm", where they could grow herbs and produce, as well as sell some of Margit's handmade pottery wares. In 2010, after hosting various events and attending others, they decided on a new focus. They would turn their tiny corner of Vancouver Island into Canada's first tea farm.
And I've been stalking monitoring their progress ever since.
They started with 200 tea seeds, but the harsh winter that followed took its toll on some of them. However, most of them made it through. Four years later, they added 400 more tea plants. To date, the older plants are over five years old. They were hoping to harvest by 2015, but there were a few setbacks. However, by 2016, they were ready with the first ever Canadian green tea and . . .
It was way out of my budget.
A month or so later, they produced a first flush oolong. It, too, was out of my price range. I half-anticipated that, given that it was the first of its kind. "Scottish tea"-like prices were expected. It seemed like I wouldn't get the opportunity to try some until I actually made a trip to the garden itself.
Then Lu Ann "The Cup of Life" Pannunzio posted this on Instagram.
Okay, now I needed this stuff.
I sent her off a message asking if she would be interested in a trade, even for just a smidge of the stuff. My tea collection had several enticing oddities, which I offered up. She agreed to a trade, without much haggling required. Although, she did admit that she could only spare one very small serving worth. That wasn't a problem. I had just the gaiwan for the job.
Meet Skippy.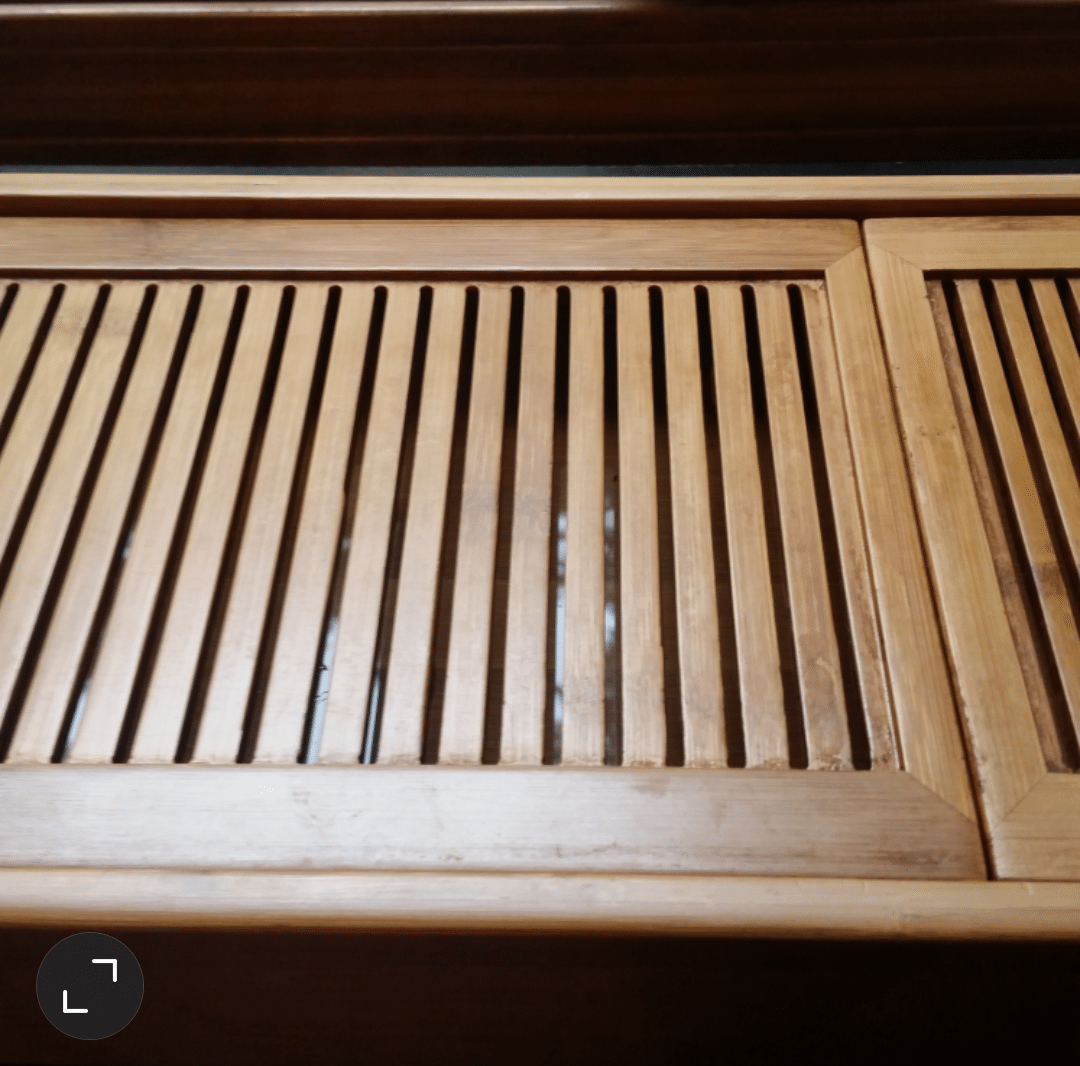 C'mon Skippy, don't be shy.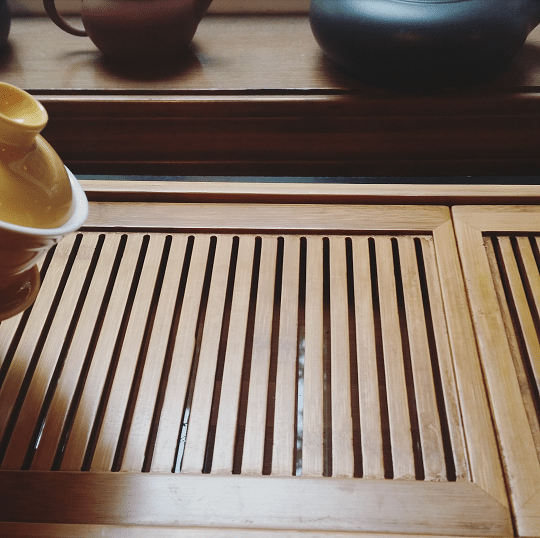 Dammit, Skippy, get out here!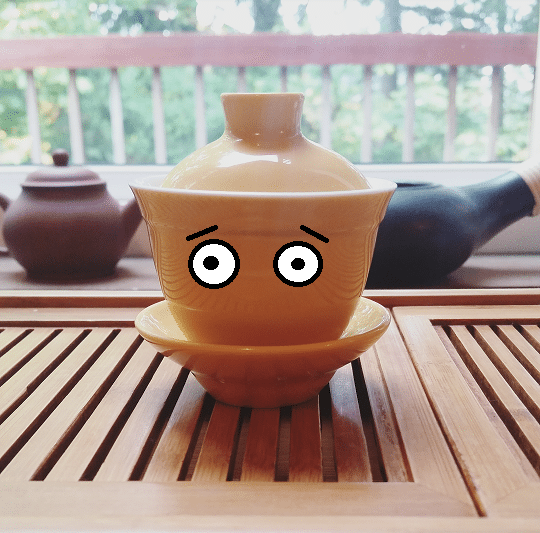 *Ahem* This is Skippy. He was a li'l gift from Nicole "Tea for Me Please" Martin, which I received back at World Tea Expo. I had no idea what use I would have with a tiny gaiwan . . . but I wanted him. Just look at him, ain't he just the KEWTEST!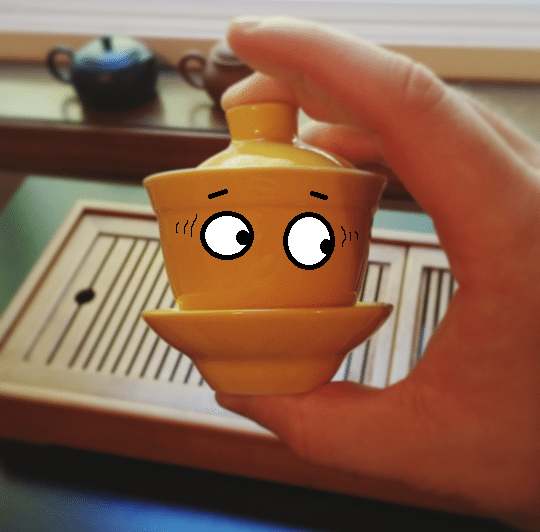 Okay, I'll stop, now.
A couple of weeks later, I received my tiny delivery of Canadian-grown oolong.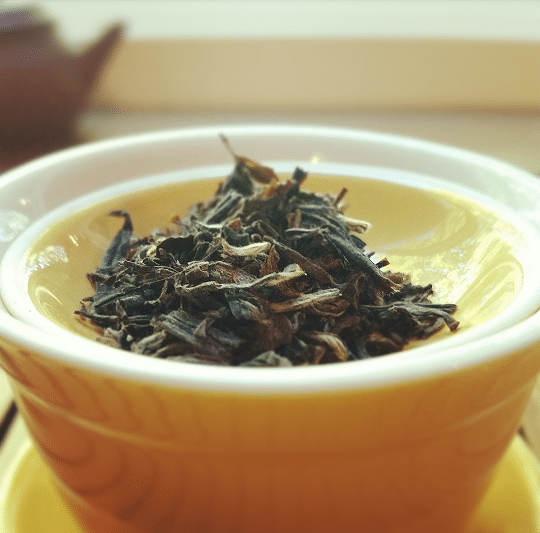 The first thing I noticed, I'll admit, were the size of the leaves. These were . . . well . . . tiny, far smaller than the luscious whole leaves I'd seen in photos by others. There are two possible reasons for this: (1) photos were misleading, or (2) this was all she could spare.
To which I say, "Yay! I still got some!" Seriously, though, the leaf cut was fine—about Darjeeling BOP length. Perfectly workable. I was just happy to get any at all.
They were still lovely to behold, all forest greens and browns. Beyond the leaf cut, the Darjeeling comparison didn't end there. The subtle aroma the leafy bits gave off was also in line with a Himalayan muscatel bend. I whiffed grapes, pinewood and other unnamed stone fruit. It wasn't a loud aroma, but it was definitely distinct.
For brewing, I decided to use only 1 teaspoon of leaves for the teeny-tiny gaiwan. (Because . . . frankly . . . that's all there was.) I wasn't sure how much was required for a brewing vessel that small . . . so I guessed. The rest of the way, I adhered to my usual gongfoolish approach. Several different steeps (in boiled water) for thirty seconds or more.
The first infusion brewed up to a nice, even amber with a marshmallow leaf aroma.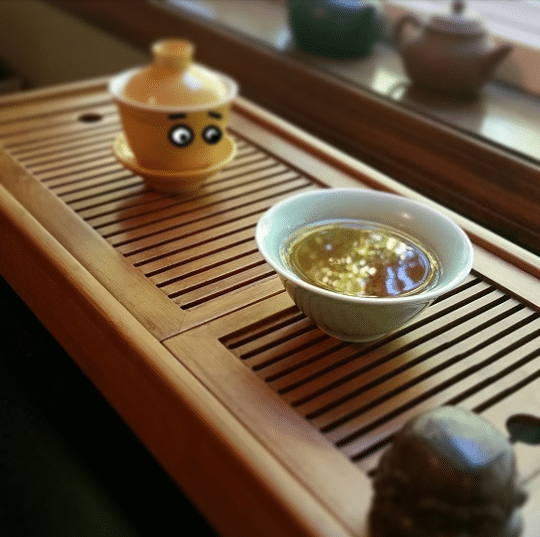 Truly bizarre scent; and I'm surprised that was the first parallel that came to mind. On taste, the forefront had a tickle of bitterness, but that soon smoothed out into notes of nettle leaf, coffee leaf (no, not kidding), and Hawaiian mamaki. There were hints of tropical herbs, tree bark moss, and a bit of earthy forest floor towards the finish.
With further infusions, the liquor (of course) darkened, but whatever slight bitterness that was there in the intro smoothed out completely.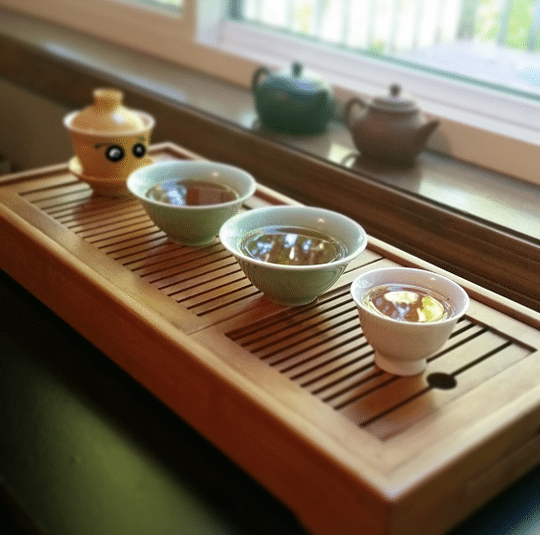 The nettle notes also took a back seat, leaving only a sense of nuttiness and stone-fruitiness, wrapped in olive leaves. Still present throughout was the earthiness, steeps three and four reminded me quite a bit of a few lightly brewed heichas I've tried.
On the last steep—for shits-'n-giggles—I decided to dial the brew time up to eleven.  (Figuratively.) Well, actually, three minutes. And . . .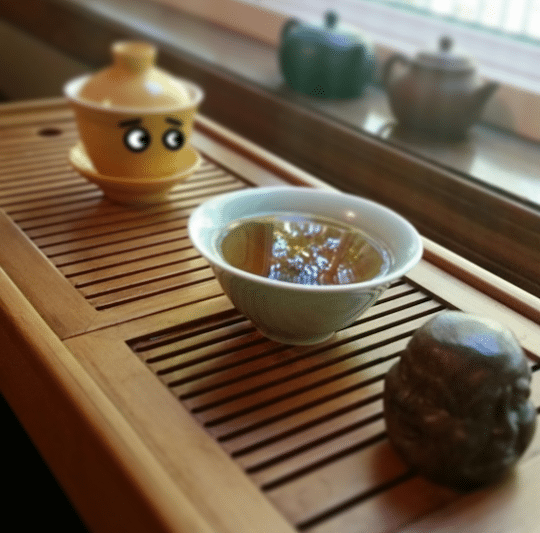 It was, by far, the loveliest steep. All fruit and forest; no fuss. Of course, that was after several short-steep sessions. So, I have no clue how untampered-with leaves would fair to a full-on, three-minute brew-beating. But it is nice to know that it can handle that level of newby-ness.
All in all, I think they're off to a good start, and I hope my tiny budget will eventually allow for a tiny stint to their tiny Canadian tea farm. And, yes, I'll bring Skippy, too. Tiny dude's got a short temper.
To buy their tea, go HERE.
For more information on their garden, check out Lu Ann's Fresh Cup article HERE.