NaNoTeaMo, Day 5: "Dark Tea Déjà Vu"
It all started with a tweet . . . when I was drunk.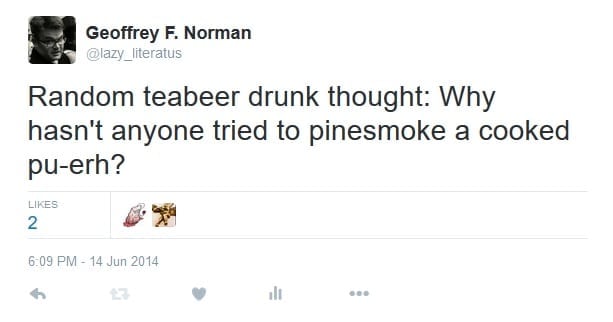 Not tea drunk, actual drunk.
Greg Glancy from Norbu Tea was only one of two people to respond to the odd question, to which he had the perfect answer: "I'll send some your way." And he did. Along with a few other shiny tea things.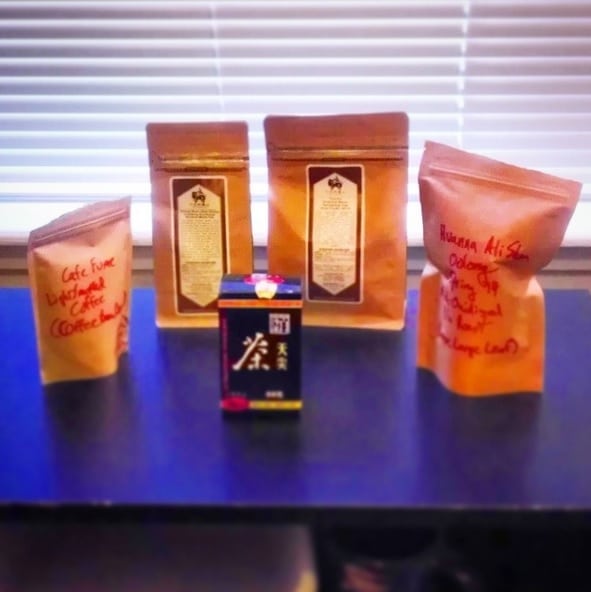 He bought something called "Tian Jian" from Yunnan Sourcing on a whim a couple of years back . It was a unique 2010 heicha (dark tea), which hailed from the Bai Sha Xi tea factory in Anhua county, Hunan province, China. The region was famous for its dark teas. Most of the not-puerh fermented teas I tried were from Hunan. But this was a different beast altogether.
It was subjected to a long fermentation style that differed from shou (or "cooked" puerh) from Yunnan. For puerh, leaves were composted and machine-tumbled to accelerate the aging process. Whatever the "special" fermentation process was here, it resulted in something that came across like a black tea, but with a sense of seniority. After fermentation, the leaves were then roasted over pinewood. Not exactly the smoked dark tea I was looking for, but close enough.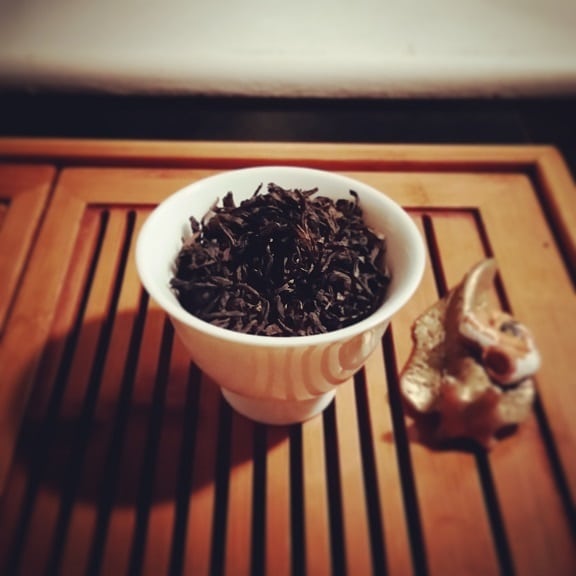 The result was an obvious dark tea in appearance, but one with the fragrance of a lightly-smoked Lapsang Souchong. The leaves were small-cut, soot-black, but clean-looking in their make. Their smell also had a weird wood-sweetness to it, akin to a Keemun.
When I brewed it the first time, I didn't pay too close attention.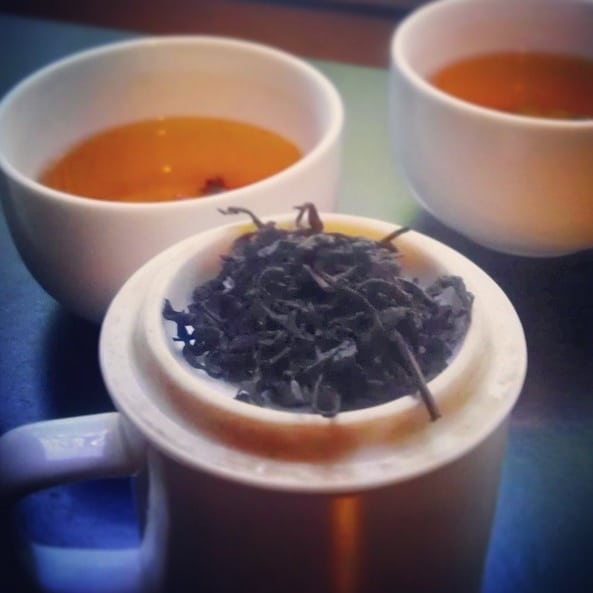 I accidentally dropped the small tea box in my cat's food bowl prior to brewing. Only half of the leaves were salvageable – the ones that didn't smell like IAMS after the fall. But there was still enough left for several brew-ups. And I did so in a gongfu fashion.
The roasty, pine-minty, wood sweetness from the smell also showed up in the brew, from what I remembered. But there was also something . . . familiar about the drink. No, not Lapsang familiar, but close.
Over the course of a year, I would occasionally bring it out when I needed something smoky-tasting, but not burning smoke.
I even brewed it up as Batman once . . . on YouTube. It was a "dark" time in my life.
On closer inspection, I was able to note several changes between the various infusions.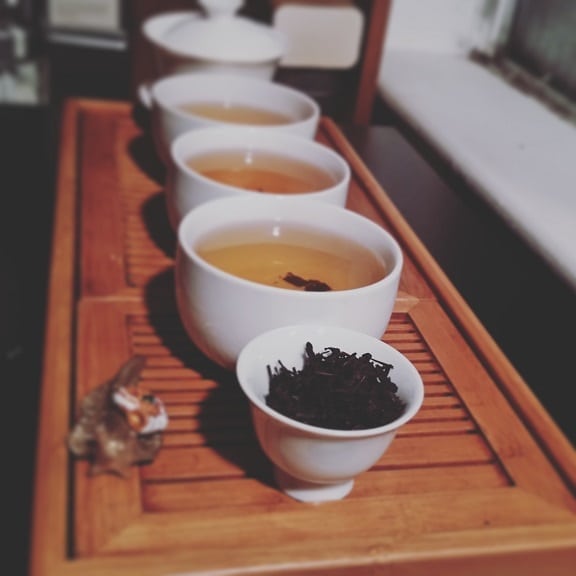 The further along I went, the sweeter the brews became. It was like there was a scale. On one side, smoke; on the other side, sweetness. As I went through each steep, the flavor scales tilted. It was quite a bizarrely wonderful transition.
But there was still that lingering sense of déjà vu.
A few months ago, it finally hit me. I did tried some! Two years ago!! In Seattle!!!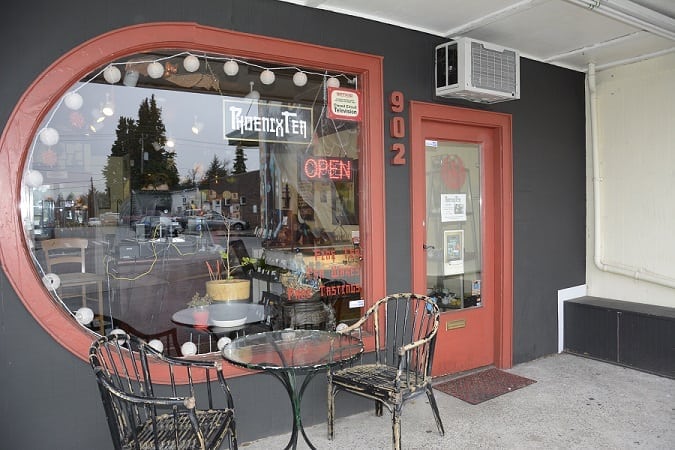 At the Phoenix Tea Shop. It was during a day-long sipping session, and Cinnabar Gongfu had served me several weird things. All of which, I bought. Tian Jian was one of 'em.
She had said it "was one of the the manliest teas I ever tried. Tasted a bit like tobacco."
This was a first. A tea I completely forgot about . . . that came back into my life like a horror movie villain. My memory is not what it used to be. Must be all the aged dark tea I've been drinking.