A little over a year ago I made the acquaintance of Raj Vable of Young Mountain Tea.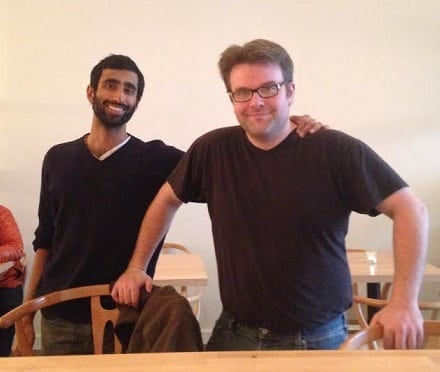 We met up for lattes at Tea Bar PDX (where the above picture was taken), and he passed some samples on to me. Including an interesting Nilgiri black tea that I took a liking to. But that wasn't the only reason for his visit. He was also starting up a rather ambitious Kickstarter campaign, and he wanted some help spreading the word.
The goal of this project – and the reason he started a tea company in the first place – was to turn a little known region in India into a tea growing one. The Kumaon region, which comprised half of the Indian state of Uttarakhand. In the 1850s, the British had actually surveyed the land for potential tea propagation. But like the equally difficult-to-traverse territory of Meghalaya, it was seen as a logistical nightmare, and such plans were scrapped.
Young Mountain Tea's goal was to create start-up gardens in partnership with a nonprofit that would form the basis of a collective to grow, produce and process their own tea. The first ever sustainable Kumaon-grown tea. The proposed product out of the starting gate? A Bai Mu Dan-inspired white tea. The idea was a bit of a detraction from the usual Indian "estate" model. Raj planned to launch the Kickstarter that February, and he started reaching out to various tea publications and bloggers to promote the project.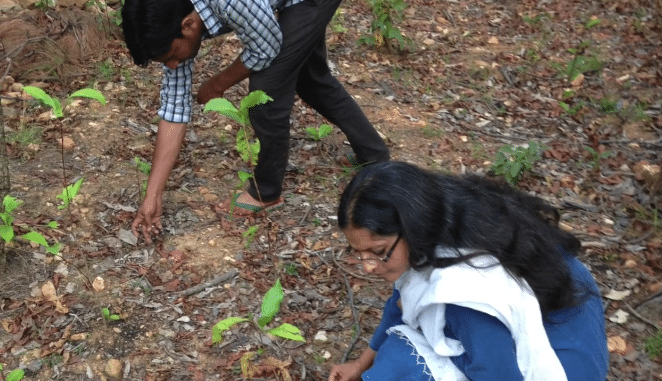 When we met up, I told him I'd be more than happy to promote it on my various social media outlets, but that I didn't use my actual blog in a promotional capacity. I told stories, and the story here wasn't done, yet. He saw where I was coming from. (I think?)
The project launched a month after our meeting, and I even contributed a meager sum to the effort. In less than two weeks, it was fully funded. With change to spare. Now, all that lay ahead was the groundwork.
However . . . in June of 2015, they ran into a bit of a snag. The region was hit by a series of hailstorms. Most of the young tea trees they planted managed to survive, but the majority weren't fit for leaf-picking or they'd die. In order to honor the Kickstarter backers, and put out some sort of white tea, a new partnership was in order.
Enter Desmond Birkbeck.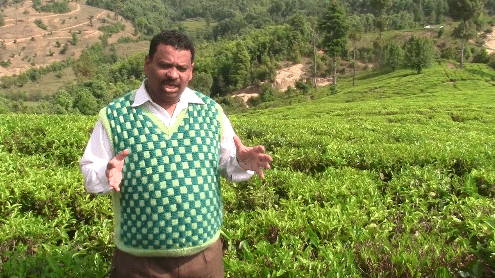 He was a native of the town of Champawat in the district of the same name. He also ran a tea garden called Champawat with an on-site factory.  Both of which were considered in the Kumaon region. Yes, a garden named for a town . . . that was named for a district.
With Desmond's help, Young Mountain Tea's new plan was to produce an organic white tea using leaves from Champawat. In essence, still producing a Kumaon white tea . . . just not from the original collective garden plan.
The first delivery of Kumaon white made it to U.S. shores in October of 2015. Then after that, there was a delay – a significant one. The rest didn't arrive until March of the following year. (I.e. This March.) Apparently, getting deliveries out of Kumaon were just as difficult as the British had predicted back in the 1850s.
I finally received my promised batch last week. (March 12th.) And I dug into it that night.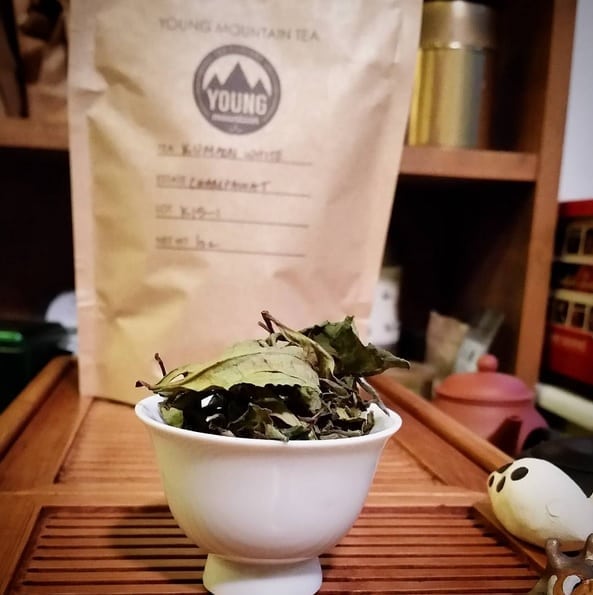 An interesting aside: I did have an opportunity or five to try this prior to the inevitable (if delayed) delivery. Raj and I tried to arrange a tasting, and I planned to make a trip down to Eugene, Oregon – to Young Mountain HQ. Alas, we could never get our schedules to coincide. My last opportunity was to run into Raj's Young Mountain booth at Northwest Tea Festival last year. And we all know how that turned out. (Spoiler alert: It didn't.)
The night I dipped into this white tea, I simply stuck my nose in the bag. Such a glorious smell – both equal parts lawn clippings, forest, fruit and primal nature. On appearance, the leaves looked like just . . . well . . . leaves – young ones, nicely plucked. The sight and smell reminded me of two other similar teas I tried; a Japanese white tea and a Taiwanese white tea. Both were close to this one's wild display.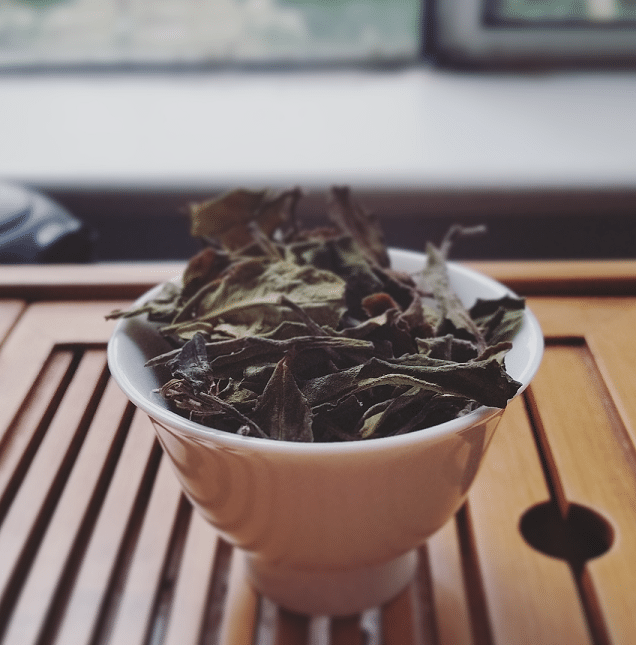 What this did not resemble was the Bai Mu Dan style they were trying to ape. White Peony teas tended have equal parts buds and young leaves. This was pretty much all leaves, which didn't bother me at all.
When I brewed it up, though, at a typical white tea temp (around 170F, for those who care), I felt it was somehow . . . lacking. The color was there, but it was like the taste was holding back a bit. Not sure why. After a couple of other tests, I finally found it.
This was not a softy of a white tea; this required a hard-boiled brew-beating! Then one day, I finally gave it one. 1 tbsn. of leaves in a 6oz. steeper cup, boiled water poured over, and a steep of three minutes.
The liquor brewed a bold and dark yellow, just as I had hoped. The steam aroma was all sorts of "daddy like!" – er, I mean, grapes, grass, mint and moss. On taste, lemons and melons came into the mix, finally giving credence to the Bai Mu Dan comparison. The experience ended with an aftertaste that left a lingering feeling of sweetness and floral earth in its trailing wake.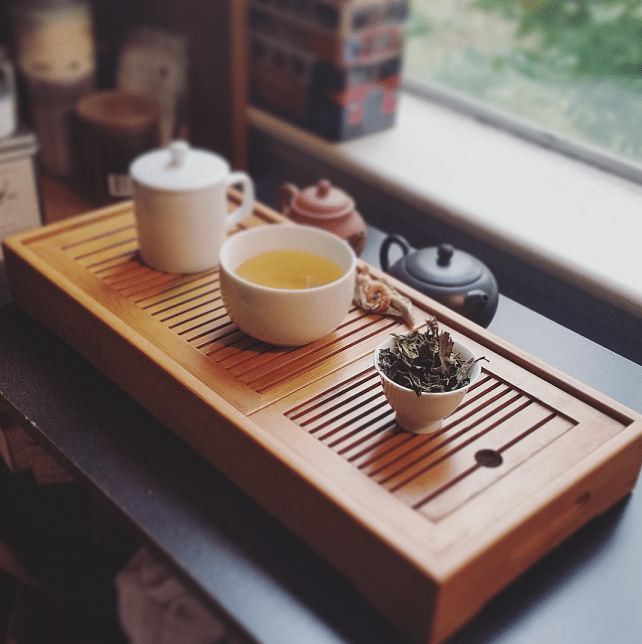 Worth the wait? Oooooh, you betcha. Now, I'm curious what sort of wonders will come from the original Young Mountain-planned gardens. But even if that falls through, I hope they partner with Desmond again for another round of this.
In the meantime, if you want your own taste of this weird white tea journey, you can buy it (in bulk!) HERE.