In July, a very 2020 thing happened.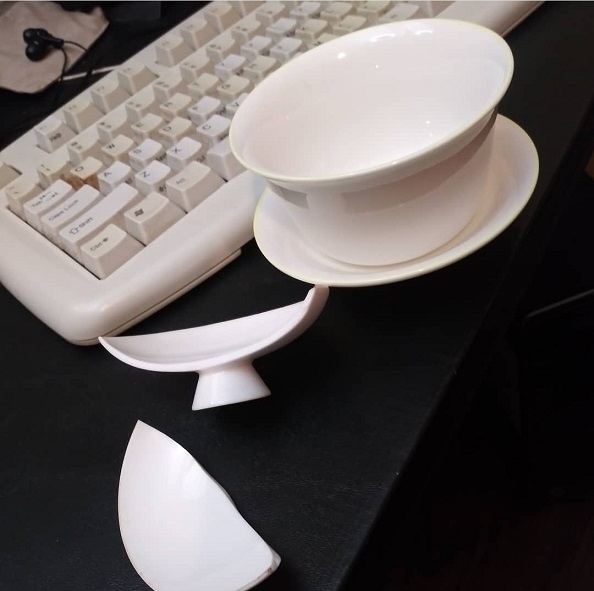 I shattered a gaiwan lid. Even "funnier"? This was the second such gaiwan lid I'd shattered this year. My luck with even the most basic teaware was middling at best. Like any "softboi", I posted this guy-winey gaiwan lament online. First person to comment on this tragedy was Rajiv Lochan.
He basically said, "I have a gaiwan for you, just send me your address."
Surprised, I tried to dissuade him. Anyone who knows Rajiv can tell you . . . there's no dissuading him once he gets an idea in his head. Especially a generous one. On top of that, he also wanted to throw in some tea surprises. From Doke Tea, of course, the garden he owned and that his progeny operated in Bihar, India.
Not one to argue, I gave my mailing address again. A couple of weeks after "The Shattering", a package arrived. In it were three teas, and the brand-spankin' new gaiwan.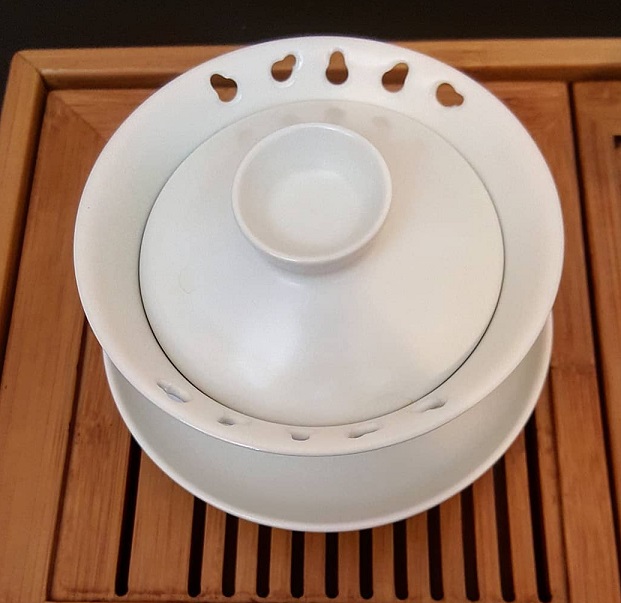 First tea I used to break it in? Doke Black Fusion. Second Flush, 2020. As he had hoped.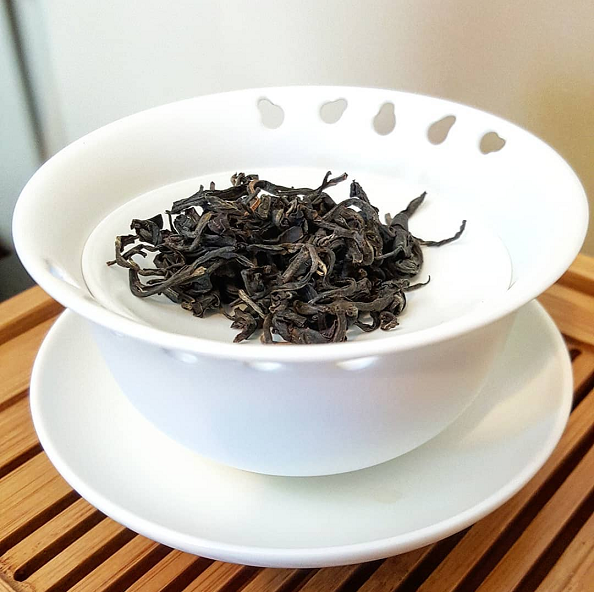 This year's version was very chocolaty. More so than it ever had been before. I wondered about this to him, and he gave a coy reply about "more water" that year. Whatever that meant.
In later days, I dug through the other teas he included. One was another Doke Black Fusion version he really wanted me to get to.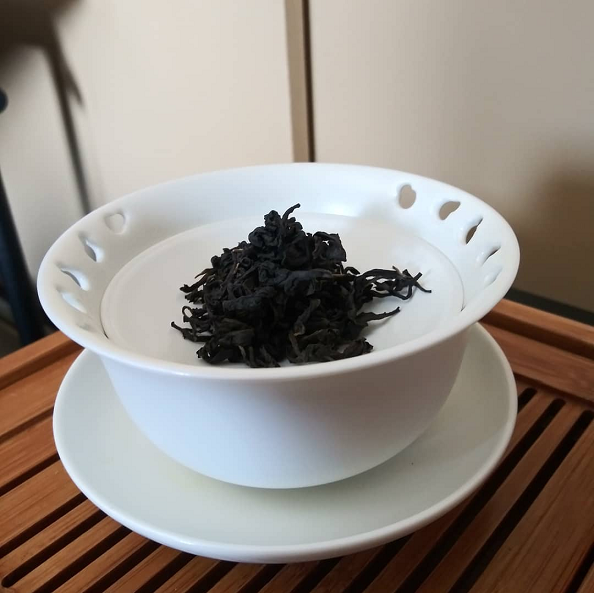 In 2014, Rajiv took some black tea they made, and stuck it in an earthenware pot. Just to see what would happen. Six years later, he took some out … and sent it to me.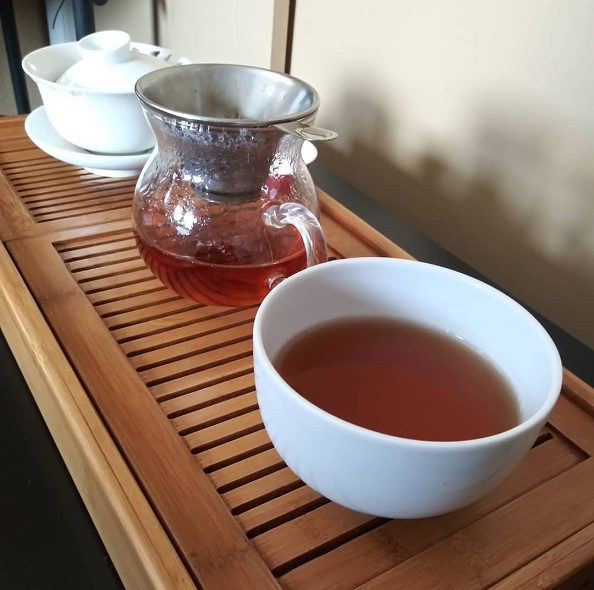 I remember the 2014 batch quite well; very honey-nut-spice-y. Man, it REALLY changed over the years. Some of the young profile was there, but it got really earthy. Like a Dian Hong, but still sweet. Not stale at all. That and it made me feel very relaxed.
I'm never relaxed.
And I certainly didn't appear that way for the next few months. No clue why, but my anxiety for most of the last summer/early autumn was in overdrive. Nothing in particular was triggering it, at least  as far as I could discern. A tea friend in Canada—Phil Holmans— in particular took it to heart. So much so that I received a package from him a week or so later, via his Halifax-based tea operation—World Tea House.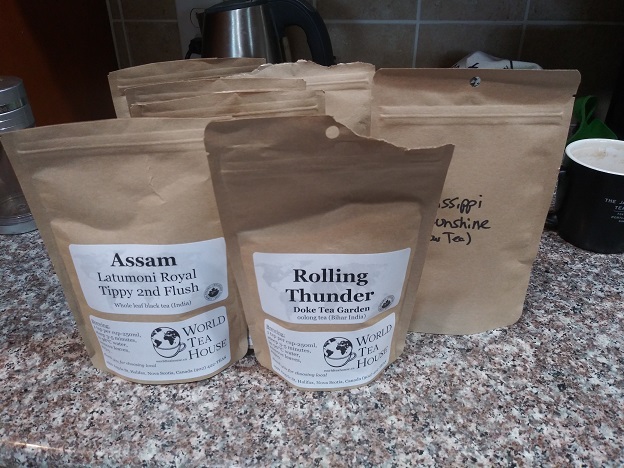 Among the teas included were my favorite Assam, a few Darjeelings I favored, yellow tea from the Great Mississippi Tea Company, and—as if by sheer serendipity—more Doke garden teas. Not that I was in any shortage of them. Still . . . ?
Again, at Rajiv's  urgings, I dipped into a tea he recommended. This time, the Diamond Green. As I've confessed on this blog before, their green tea was rarely one I liked. He said this year's was much different. Again, he said, it was because of the water.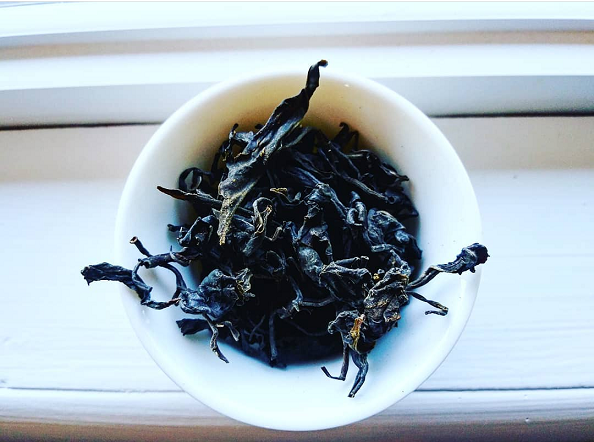 It was damn near perfect. Probably the best iteration, yet. I don't ever recall it tasting as sweet as it did in my cup that day.
However, the biggest surprise was the Doke Rolling Thunder "oolong" from this year. The Lochans changed up the recipe several times over the years. Most of the time, it just resembled any other Assam; malty and nutty. This year was markedly different.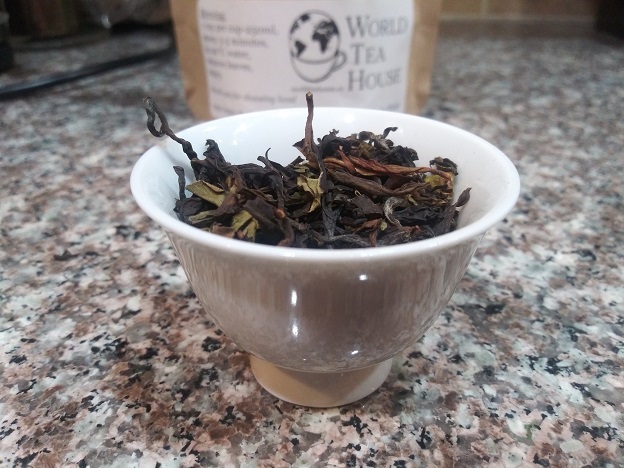 Not sure how or why, but it tasted like a Darjeeling. Keep in mind, it's made from assamica leaf, so that shouldn't have been possible. But there it was, muscatel notes on a semi-oxidized assamica tea. Yet again . . . Rajiv credited the water.
I looked again at the note that World Tea House Phil had included with the tea gift.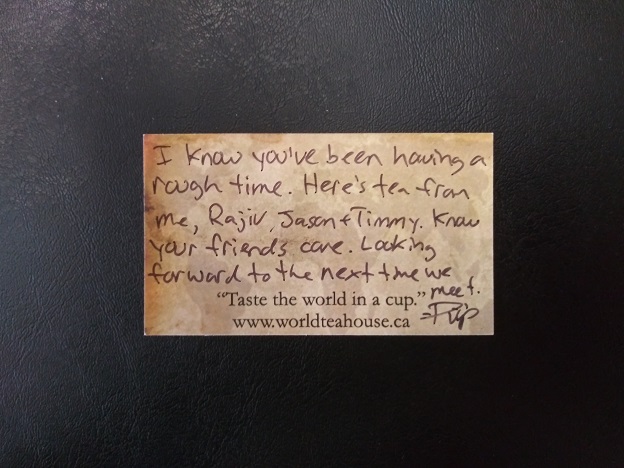 Throughout 2020, whether with merit or none, we've all gone through some mental anguish. Some more than others. In terms of tragedies, I've experienced very little throughout this trying/travailing year, but even I experienced bouts of mental and emotional exhaustion at the constant upheaval. One of the few centering activities I held on to was tea. That and talking to tea people
And, to date, I haven't found a more caring circle of friends. No matter what corner of the world they hail from.
Must be something in the water.