Seven Days of Seven Cups, Day 1 – "Seasoning a Boob-Shaped Yixing Teapot"
In December of last year, I shattered my boob-shaped yixing teapot.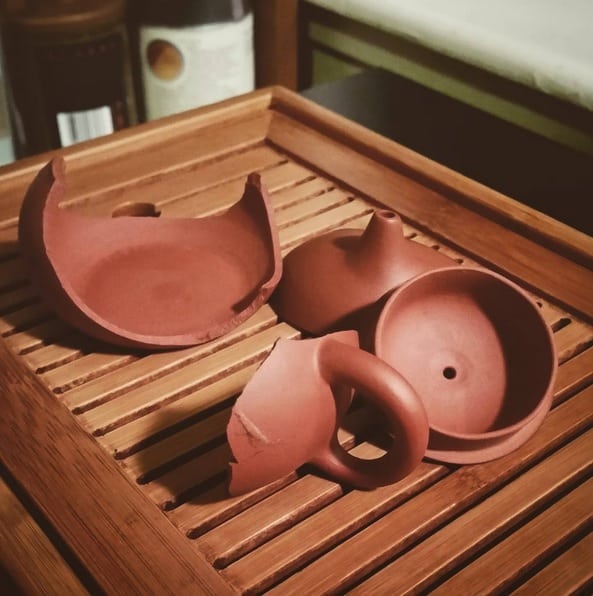 Yes, it was boob-shaped once. Not . . . accurately boob-shaped, but definitely figuratively. It had a whole story behind it and everything. (The story in question can be found HERE.) At the time, I was reaching for a gaiwan, and the li'l guy fell from the top shelf of my bookcase. The base completely 'sploded, likely because I hadn't seasoned the pot properly.