I've confessed (here and there) to turning into a bit of a Nepalese tea fanboy lately. I may have even made a lofty claim that whatever it is they're doing may very well be a possible future for the tea industry. (But that's a whole 'nother article.) While I'm not going to retract that statement, I am going to clarify it a bit. Simply put, imagine that India is the "Reinheitsgebot" (Bavarian Beer Purity Law") of South Asian tea growing countries. Nepal would be Belgium. They take the old rules and just . . . toss 'em out the window.
Nepal's tea growers, farmers, farming collectives, and estates don't have a solid model in which to base their industry on yet, but they have a pretty good start. They're not afraid to buck tradition to try something wacky. And I  was recently sent three green teas – courtesy of Norbu Tea Company – that solidly illustrated my point.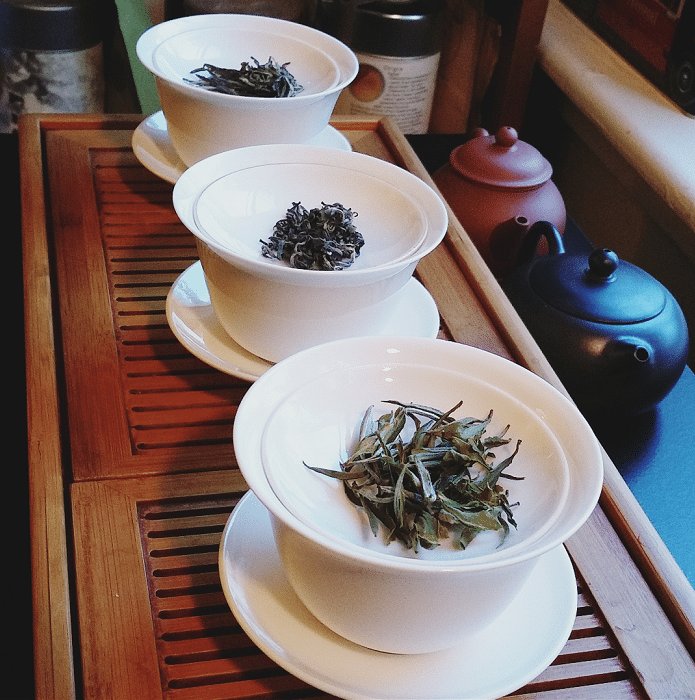 The first one I looked at was called "Chiura", the second was simply dubbed Green Curls, and the third was granted the title Nepali Jade.
I wasn't sure in which order I should drink these, so I went with the simplest approach I could think of – alphabetical order. Chiura first, Green Curls second, Nepali Jade third. What? You all would've had the same problem.
"Chiura" was a Nelapese word for flattened rice. The green tea that bore the name certainly had that appearance. It hailed from the village of Solma, in the Terhathum district of Nepal. It was picked in the spring of last year.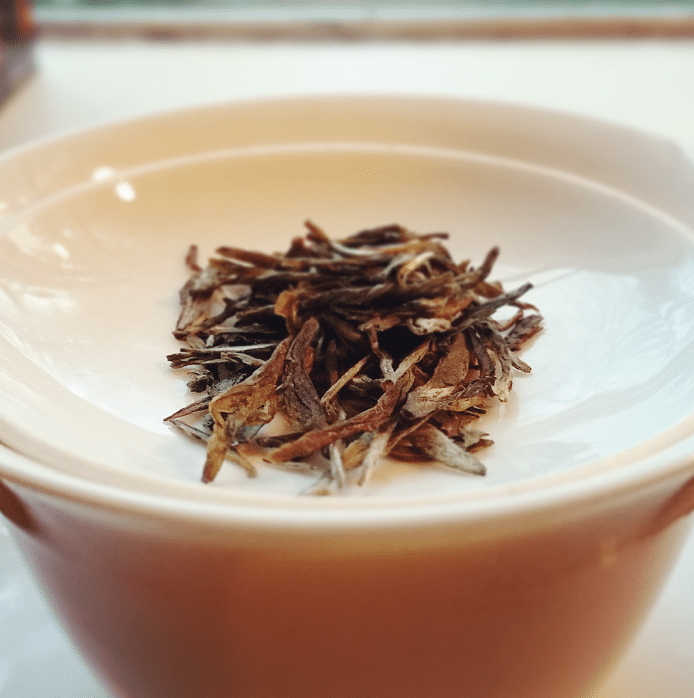 It resembled a cross between Long Jing and the Chinese take on sencha in leaf shape and color. The leaves were flat, green (obviously), and young-looking. On smell, I got hints of nuts and grass – that is, if nuts and grass were strewn about near a flowerbed. It was a very alluring, feminine scent.
The Green Curls was also plucked in the spring, hailing from an area I was quite familiar with – Ilam. I guess one could consider it the Darjeeling of Nepal. Pretty close in proximity, too. The tea was processed at a collective farmers' factory called Sandakphu. The factory produced teas from 96 different individual farmers. I've had the pleasure of trying several teas made from there.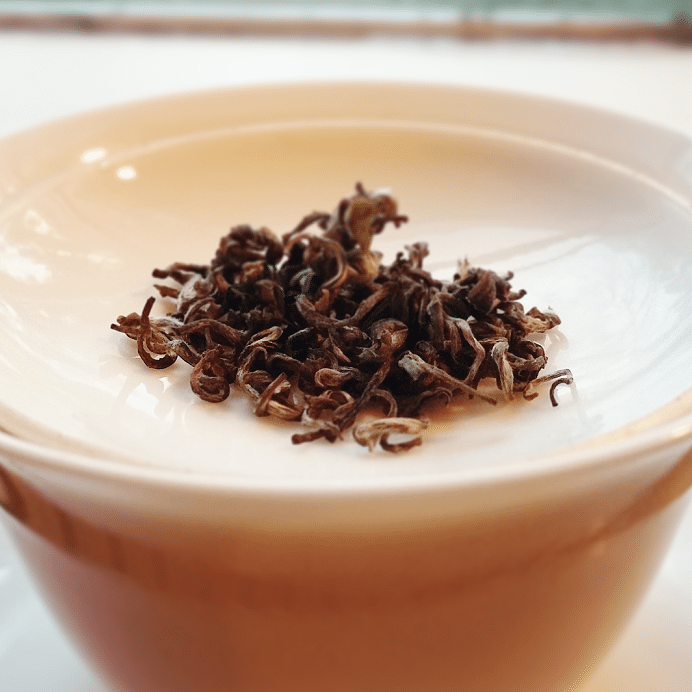 The Green Curls were just as advertised – leaves that were green . . . and curly. In just about every way imaginable, this seemed like a Nepalese take Bi Luo Chun. The difference, though, was the fragrance, which was far less grassy than its inspiration. It was more of a Himalayan scent, eerily sweet, subtly floral, and strangely creamy.
The Nepali Jade, though, was probably the weirdest and prettiest of the bunch. It's also a bit of a mystery. While I was able to glean that it also hailed from the Ilam district, and was picked in the spring of last year, there wasn't more information available on it.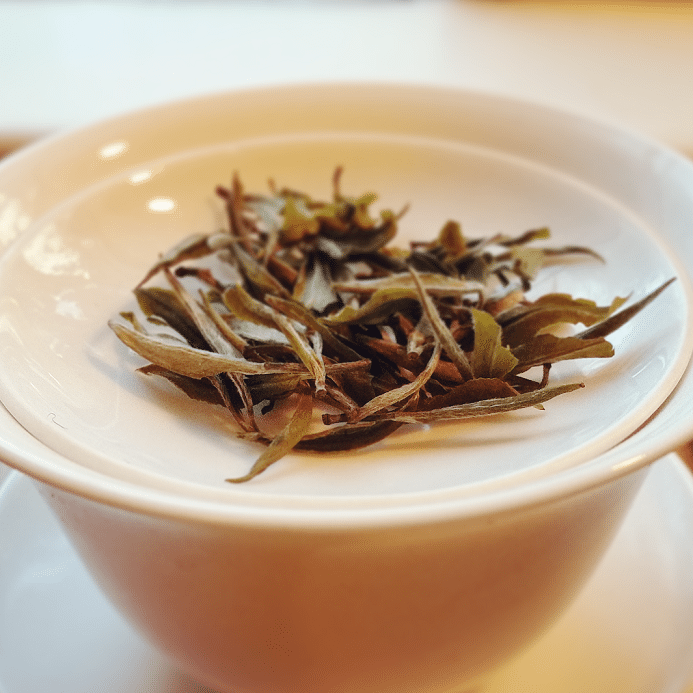 Of all three, the leaves for the Jade looked the youngest and less tampered with. Given my own predilections for all teas "wild", I appreciated that. These looked like leaves that were plucked . . . and nothing else. Sure, they had to be pan-fried and dried, but it appeared as if very little else was done. The aroma was equally perplexing. I smelled vanilla. Sure, some grass and flowers as well – which was commonplace – but mainly vanilla.
Alrighty, then!
All three called for a gentler brewing approach – no more than 175F-heated water and a three-to-four minute steep. I adhered to the tail end of that, but with a brew time for each at three minutes, thirty seconds. Nice and rounded. I measured roughly a heaping teaspoon of each, and treated 'em all to a nice bath in their own 6oz. gaiwan.
The Chiura brewed light yellow-green with an almondy/grassy aroma.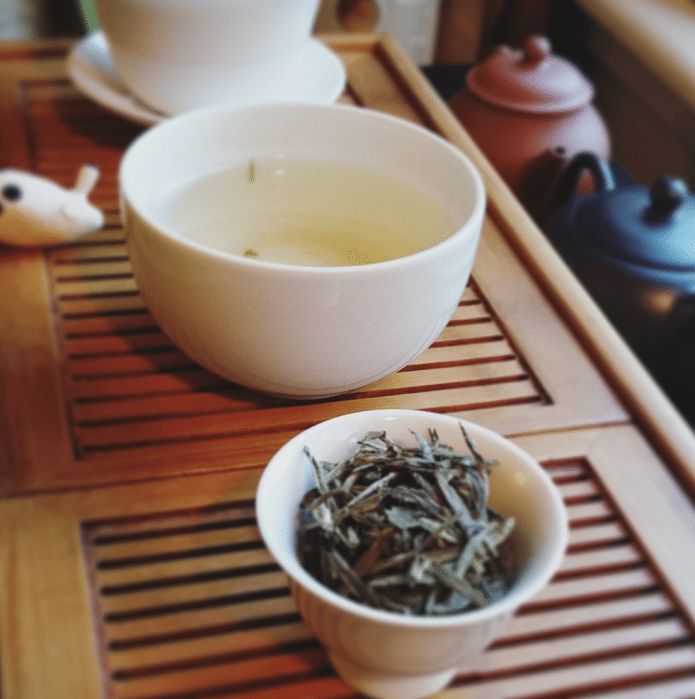 It was a green tea through-and-through. On taste, the grassiness was front and center. It was a little jarring at first, but then it mellowed out into a floor mat of citrus and herbs.
The Green Curls brewed slightly darker than the Chiura and smelled like . . . lemon drops.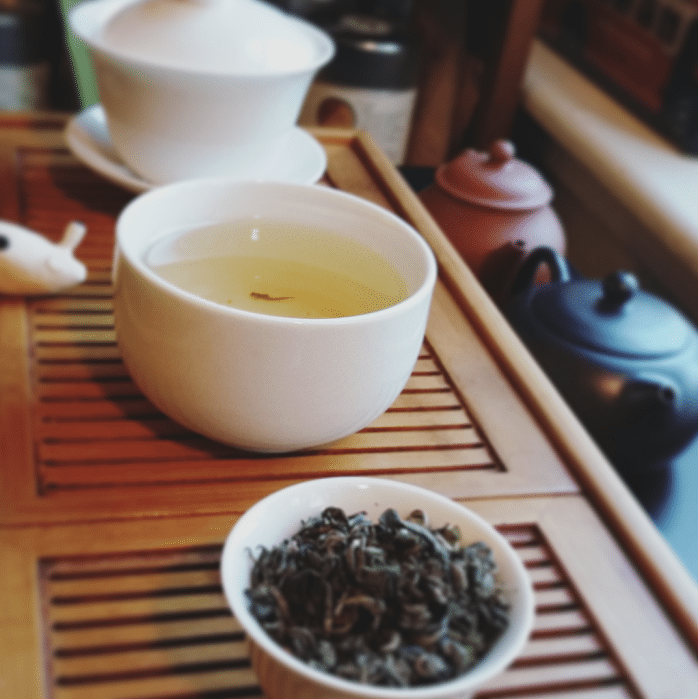 The candy, not the actual drops. The taste was wonderfully smooth, but was also bursting with citrus notes all throughout the sip. Like a paved street filled with flowers . . . and lemony speedbumps. Or to put it more Looney Tunes-ishly, like a Bi Luo Chun that forgot to make that left turn at Albuquerque and ended up in Mao Jian country.
The Nepali Jade brewed to a similarly pale green liquor as the other two and an aromaaaaaaaAAAAAAAAAAAAAAAAAAAAAAH!!!!!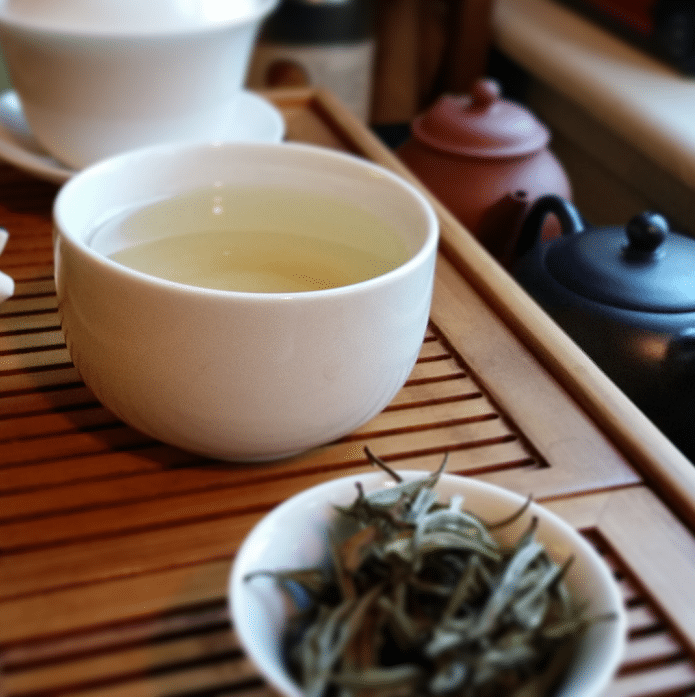 I can't even go on with a formal description. Holy Himalayan Hell! This was good! Great, actually. F**King perfect, now that I think about it.
Maybe it was the caffeine of three Nepali teas in a row kicking in, but . . . just . . . wow. Vanilla started the taste off with an outstanding lead, then kept its stride on feet of freakin' melons, and then maintained its distant lead with a side-dip into luscious white tea territory. It reminded me a bit like Arya Pearl, but – well – greener, more robust. Funny considering how light of a body the brew actually had.
After the brewing session, I casually dumped all the leaves into an unused mug. A part of me didn't want to throw them away for some reason. One night, when in need a hint of caffeine, I found the mug. Then I dumped the leaves in my "grandpa-style" Chewbacca chalice, and brewed 'em up.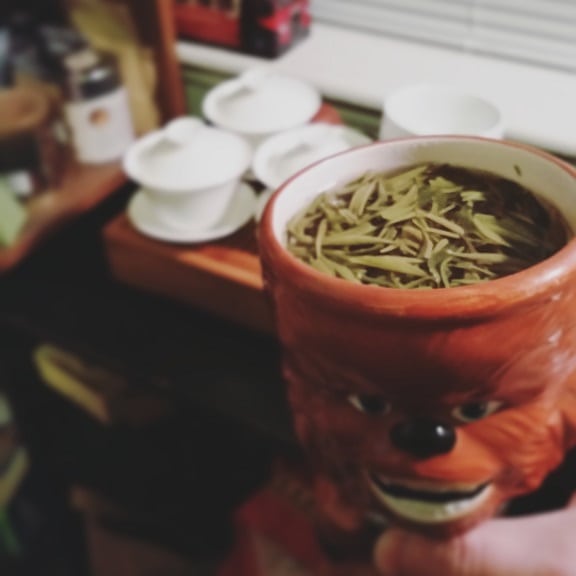 Don't try this at home, kids. I'm a professional.
Oh wait, that's not what I meant.
Do try this at home. If Nepal's proven anything, rules are meant to be bent. Or brewed, in this case.