In all my years of writing about tea, there's one subject I don't think I've touched upon in great detail. That being: Aged oolong.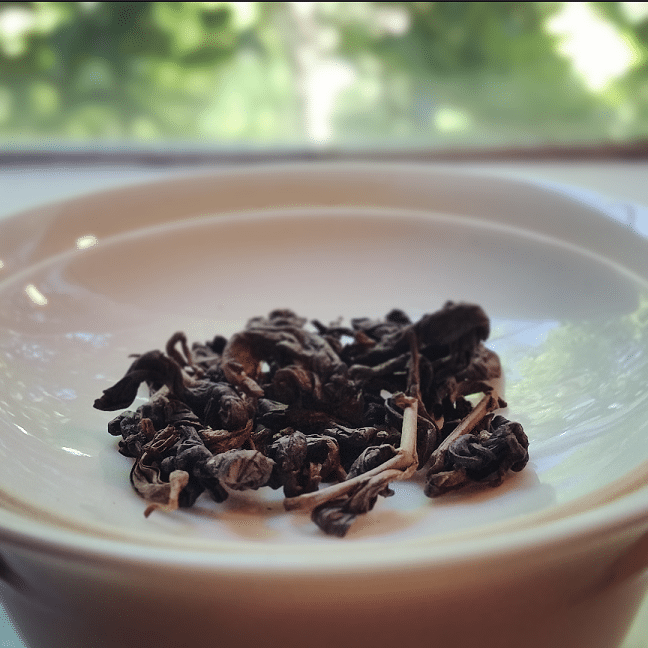 As a phenomenon—and like many other things in tea—it came about as an accident. Producers/processors found that leftover stock that hadn't sold could be stored away. After a couple of years, said backlog could be brought out, re-roasted and/or re-baked, or just left alone. Unlike with heicha (dark tea), though, the leaves weren't designed to change over time. But that doesn't mean they didn't.
Whether through post-oxidation, post-fermentation, or some strange combination of the two, many oolongs had the potential to deepen in character over a period of years. In my time, I've had several. It just came as a shock that I hadn't really done a write-up on the subject. What finally prompted me to do so? An aged oolong. From Thailand. From a garden that no longer exists.
Color me surprised when I learned that northern Thailand's Chiang Rai province has been at the tea growing game for more than twenty years. I thought it was less than that, maybe a decade—tops. But, no, apparently many of those former opium fields were turned over to tea crops as early as the 90s. One such garden specialized in the Qing Xin cultivar and teas produced from it. That alone was noteworthy. Qing Xin was a Taiwanese cultivar. But there was another, more somber reason this was unique.
For whatever reason, the garden was completely cut down. All that remains are the memorial plague celebrating the first harvest. So, not only was this a rare aged oolong, it was the only one left of its kind.
I first learned of the Thai tea seller, Tea-Side, through a tea blogger acquaintance based in Thailand—one John Bickel. Originally, I perused their page looking for a Thai white tea. And, indeed, I found one.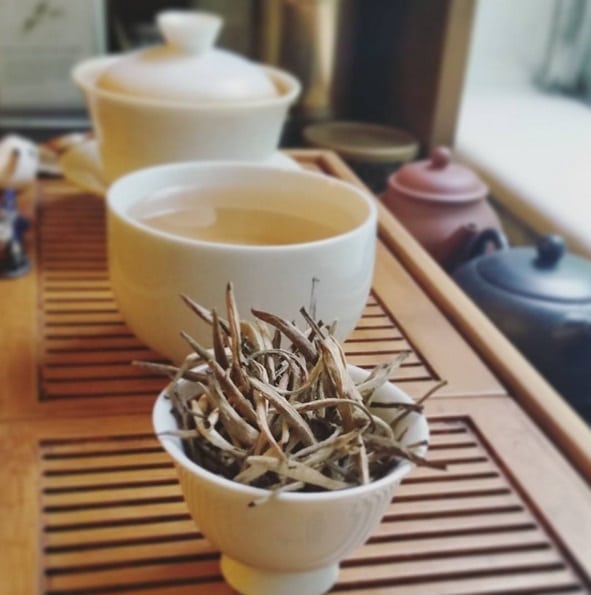 It was good. Tasted like the Assam cultivar it was made from. Interesting smoky notes. Not much more to report. At least, not in long form.
But as I was looking for that white, I ran across the aged Qing Xin. Twenty years old? Long-gone garden? Sign me up.
When I first tore open the package, what surprised me was how fragrant the leaves were. Some aged oolongs smelled old—like, really old. Sometimes they had an aroma of fungus, earth, and other things associated with advanced age. But they weren't always pungent in their presentation. When I opened this, I was greeted by the strong scent of fermented stone fruit. Which one? I don't know, maybe a cross between a plum and a grape. A . . . p-raisin or a 'rune? Point being, it was an aroma that was a cross between a raisin and prune,
Visually, the leaves looked like a normal, Taiwanese picked-'n-process Qing Xin. They were rolled, ball-fisted, dark-colored, and stemmy in parts. What set them apart was their dustier color palette. The browning of the leaves was more faded. To close this long description, it seemed aged . . . but not twenty years aged in presentation. No, I'm not doubting the claim; I was just surprised at how well it held up over the decades.
The first infusion brewed a pale, rusted gold with a toasty aroma with hints of the earlier stone-fruity aroma. It reminded me a little bit of some oolongs I tried from Muzha, Taiwan, but with a moderately sweeter bend to the scent.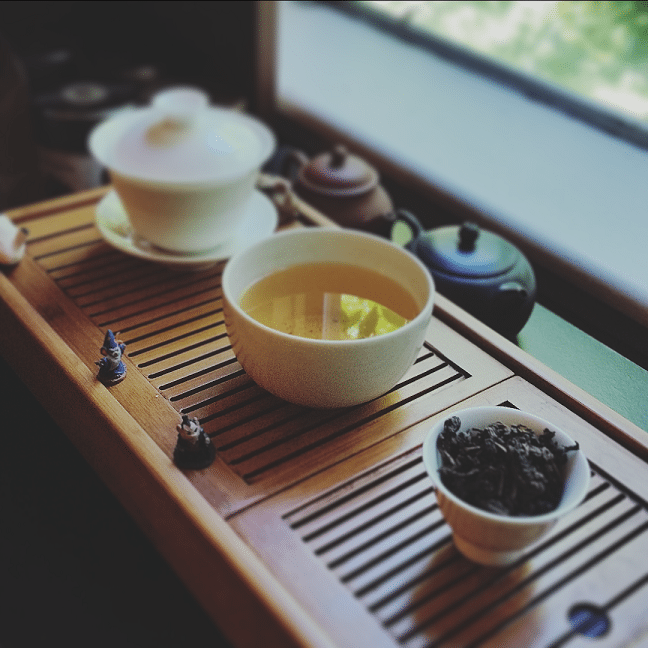 On taste is where it showed its aged oolong potential. As with a lot of aged oolongs, the flavor profile is only half the equation; the rest is the sensation—how it makes you feel. The prune-raisin lean was there in the introduction, but that leap-frogged quickly to a toasty/medicinal top note that felt like a . . . blanket made by trans-dimensional faeries.
Hey, I said aged oolongs get difficult to describe, didn't I?
The finish betrayed some of the initial roast of its younger days, but trails off into a lingering feeling of . . . terroir memories. For a moment, one could catch a glimpse of what that garden must have been like. And that was just the first infusion.
Further infusions gave off the same vibe (and induced spiritual vibration) with much aplomb (and plums). I was surprised at how well the successive steeps held up, and how the flavor profiles changed, evolved and smoothed out. This sucker was pretty darn spry for an old-timer. By the last infusion, I was getting a bit of end-of-brew-life astringency . . . and my brain was mush.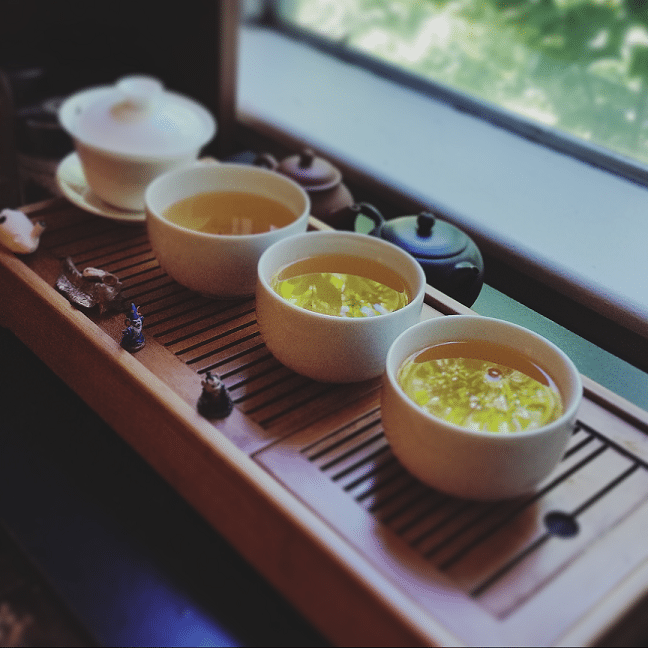 Perfect for the contented old man I'm on my way to turning into.
Now, get off my lawn.