I seem to be on a weird streak lately, talking about growing regions that shouldn't exist. First, it was puerh variants in the hills of Thailand, then it was Kickstarter projects in India, and last week, it was mystery gardens in Russia. (I'm not done there, yet, by the way.) This week, we're heading back to India, and a little-known state called Meghalaya.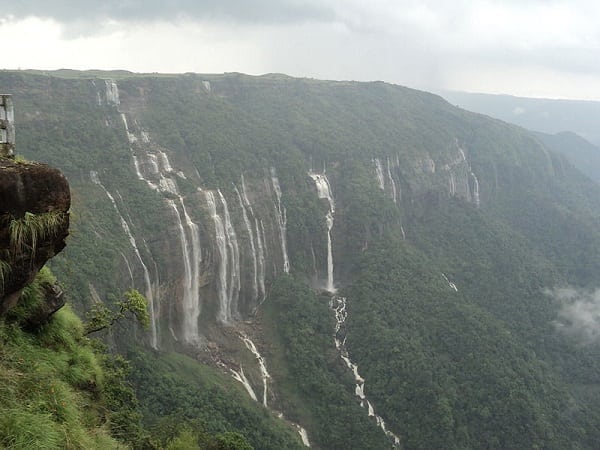 Literally translated from Sanskrit, "Meghalaya" means "Abode in the Clouds". And to say this place is weird would be an understatement.
It used to be a part of the Indian state of Assam, but two districts – Khasi and Garo – and the neighboring Jaintia hills were incorporated into their own state in 1972. The tropical region is known for its diverse wildlife, rich mineral deposits, and crazy heritage. Stranger still? English is the official language of the state. Even weirder than that? Its bat-shit crazy border with Bangladesh.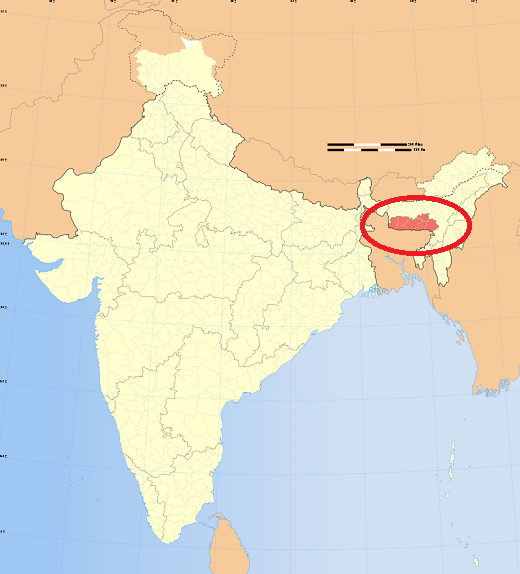 Enhance!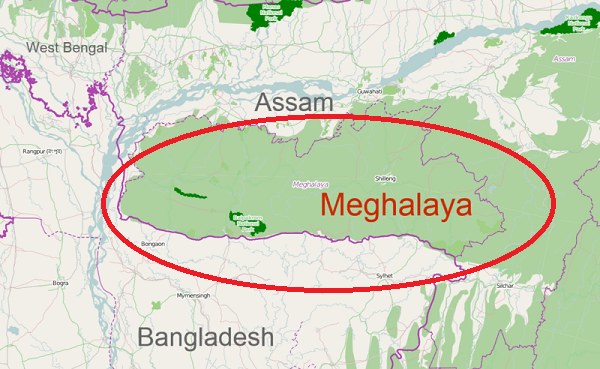 See? What'd I tell ya? Crazy, right?
The British took an interest in the region for tea cultivation in the 19th century. Heck, the British East India Company even called for turning the lush (yet rugged) landscape into tea gardens. However, such recommendations were largely dismissed. Mainly due to the terrain; like the Kumaon region, which I wrote about, Meghalaya was difficult to traverse. As a result, no one took the idea of tea growing in the area seriously until the Tea Board of India visited in 1974. That's right . . . after it had been made into its own state.
Since then, the region has seen a few gardens spring up, using both small tea bushes (of Chinese descent) from Darjeeling, as well as neighboring assamica cultivars. One such newer effort was planted in 2002, and that was dubbed the LaKyrsiew estate.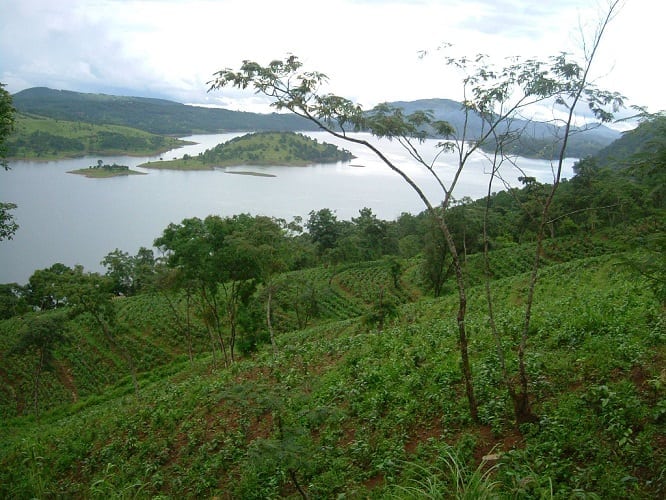 In the local Khasi language, "LaKyrsiew" means "The Awakening". Awakening to what? I dunno. Profit?
The garden is situated on the southern bank of the Barapani River, and rises to an altitude of about 1,300 meters. Tea trees in the garden proper are a mix of Darjeeling cultivars and Chinese cultivars that were found locally. I couldn't find any information as to how large the garden was. Given that the garden only produces about 1,200kgs. of leaf a year, and that there were only 1,684 hectares of tea growing land total in Meghalaya, chances are it wasn't that large. But what they lacked in size, they made up for in substance – organic substance.
I procured a bag o' black tea from this garden completely by surprise. The Gilded Teapot –a tea company in jolly ol' England – contacted me over Instagram about trying some Japanese teas. Not sure how they got wind of my India-leaning palate, but they included a bag of their Meghalaya-grown, LaKyrsiew-produced "Cloud Tea" in the box.
I dove into it that night.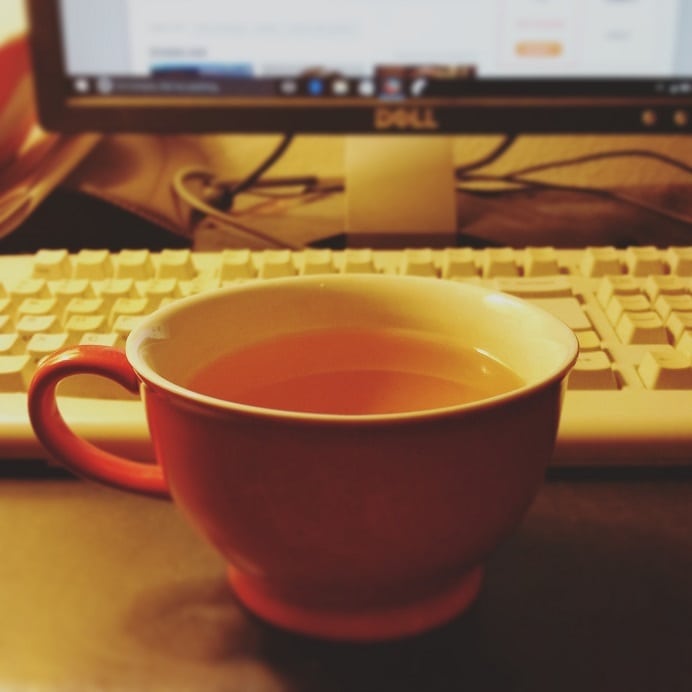 Loved it! Stayed up way too late as a result. I can't even tell you how much YouTube I consumed that night. Finally, I gave it a more thorough examination a couple of days later.
When I opened the bag, the thing that struck me most about this tea was the aroma. Before I even set sights on the leaves, my nostrils were bombarded with notes of chocolate-malted barley. And, yes, thanks to a weird iced tea blend I tried a year ago, I know exactly what that awesomeness smells like. The leaves themselves matched the scent – large, twisty, and abundant with golden tips.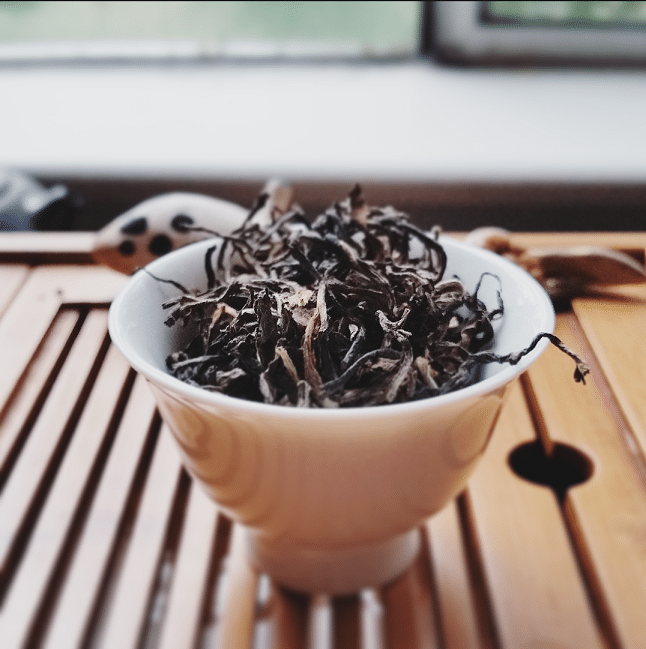 It was like someone crossed an assamica from, well, Assam with a Darjeeling small-leaf clonal and processed it like a Nilgiri. Totally its own beast in the grand scheme of Indian teas.
For brewing, The Gilded Teapot recommended a three-to-five-minute steep in water heated to about 85C (185F). That was at about Darjeeling levels of daring. I split the difference and did the water at about 190F and a steep of four minutes. One teaspoon in a 6oz. steeper cup.
The liquor brewed dark amber, bordering on red with the same malted barley aroma from the dry presentation.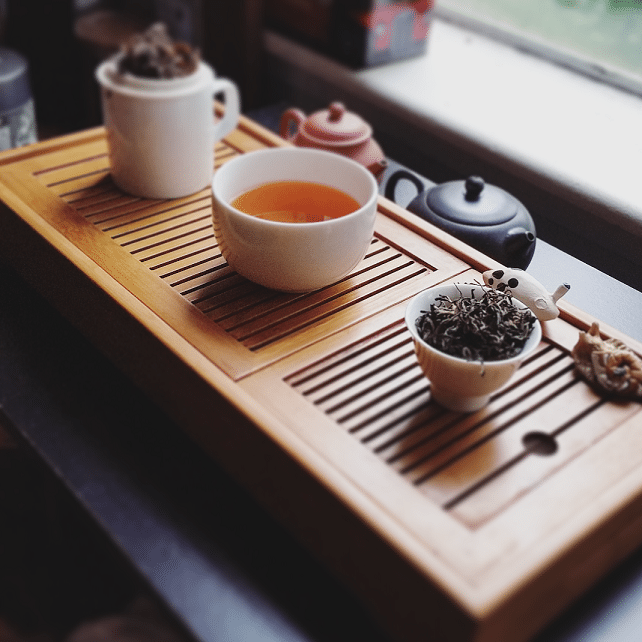 Only, somehow, fluffier? On sipdown, the first thing I tasted was a bit of that requisite, middle-India astringency, but I chocked that up to my upping the brew temp. It was quite pleasant, still. After that came flavor country. It's quite difficult to describe the sensation, but it was like . . . "essence of rainforest tree bark in a fog". I tasted woodiness, maltiness, stone fruit, plum wine and cocoa nibs. If a heartily brewed Assam wafted steam that accumulated into a cloud, and someone captured said cloud, allowing another someone to smoke it out of a vaping device ; I think it would taste something like this. I can't say it was light, medium, or full-bodied.
Damn, it was just . . . fluffy.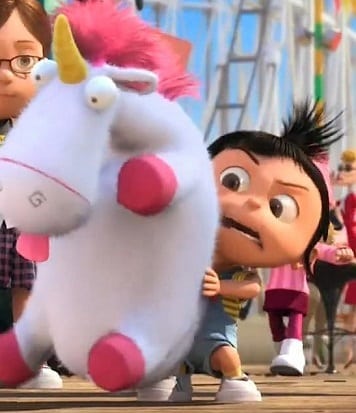 Like . . . cloud fluffy.
To by this tea, go HERE.