Over a week ago, I attended Northwest Tea Festival.  Again.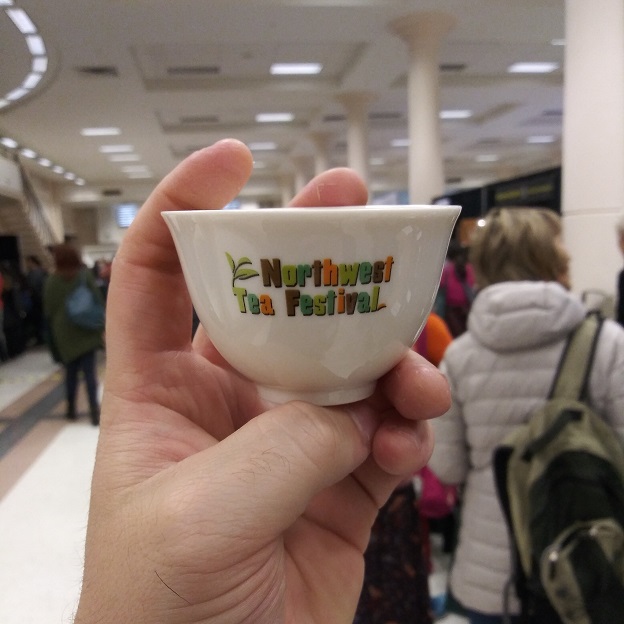 It also happened to fall on my birthday.
I decided at the end of summer that the best way to ring in my 43rd year on Earth was to make a three-hour road trip to Seattle. That and subject my bladder to a Turing test's worth of tea. In the planning stages, though, a funny thing happened.
One uneventful day, I received a message from one of the Dawsons; the couple that runs the ever-popular tea bar off to the side of the festival itself. They decided to set up a "guest brewer" station next to the tea bar, and they were looking for volunteers. My immediate reaction was this: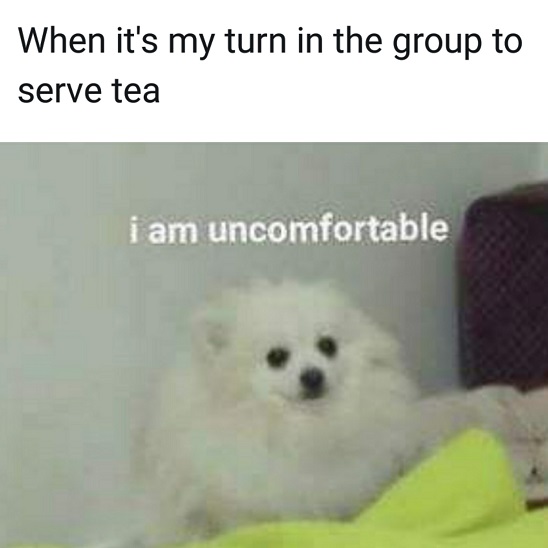 For you see, I rarely serve tea for other people. Actually, let me rephrase that, I almost never serve tea to other people. For one thing, I know that—even by tea drinker standards—I'm a bit of an odd creature. I brew Darjeeling from a gaiwan, for Heaven's sake. My reticence was obvious in my reply. By the end of the conversation, they coaxed me into it. Not that I needed much pressing. Plus, it would give me a chance to highlight some of the weirder stuff in my collection.
The day of the festival itself, I got up bright and early at the absolutely-normal-for-any-human time of 5AM. (And for the record, it wasn't "bright" out, at all. But it was early.) I broke fast, showered, popped an Excedrin, and got out the door. Luckily, the road trip up north (this time) was relatively uneventful.
By 10:30AM, I was good and registered, and the next few hours were . . . a whirlwind. Before my "shift" at the guest brewer's station, I had to accomplish the following. I had to meet with an acquaintance for an interview (long story, won't go into it), and then I touched bases with a few familiar fellow tea nerds.
When 12:30 rolled around, I took my position at the guest brewer's station.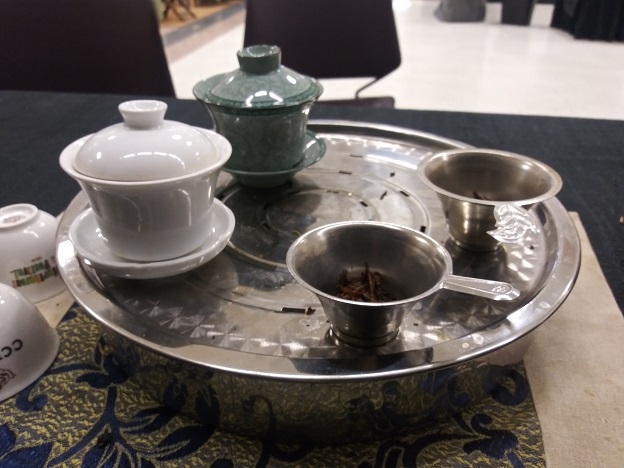 Over the course of an hour, I guided [more like meandered] passing sippers through an unconventional tour of esoteric teas. Among the teas I brewed were: a Crassicolumna sheng "puerh", a Myanmar ball-rolled oolong, a smoked Assam green tea, and an Arunachal Pradesh white tea. Of the four, the white tea made the greatest impression. I didn't have that large a crowd; I hardly told anyone I was doing it. But those that did attend had (from what I gathered) an interesting tasting experience. I would happily do it again.
After that, I had a few hours to kill until my next responsibility. So, I hopped from booth to booth, drinking tea.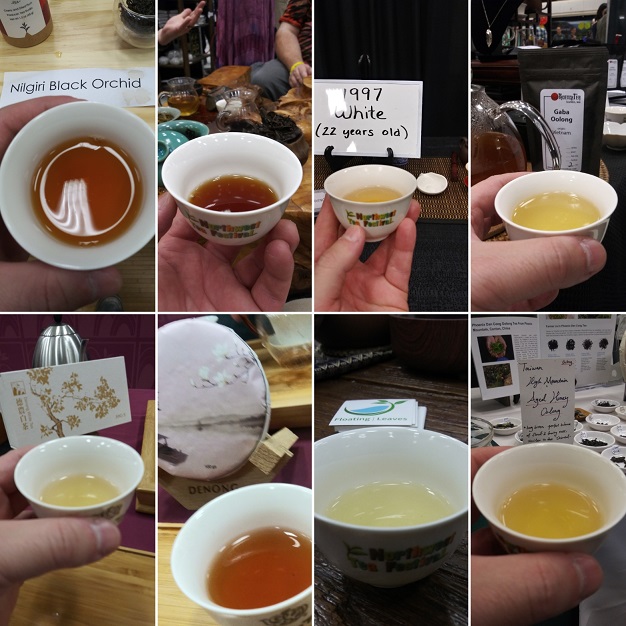 A lot of tea.
It's hard to pinpoint one favorite, so I'll quickly bullet-point highlights:
In my rushing around, I ended up missing out on a lot of booths. Some familiar; some new. Quite sad considering I'm usually thorough in my canine-esque ability to hunt down tea booths. Oh well . . .
By 3:30PM, I parked off at the Tea Bloggers Roundtable to be . . . well . . . one of the bloggers explaining what I do in this crazy li'l tea community. The problem? I was very tea drunk at this point. I don't think anyone noticed, though.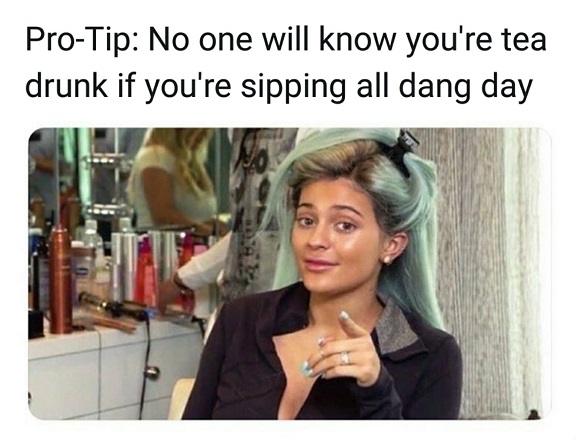 Maybe.
By 6PM, and ludicrous amounts of liquid leaf later, I finally made my slow way to the exit. By slow, I mean, a few of us moseyed around the booths as they were gearing down from the busy day. Allowing us with volunteer badges to drink what they had left. Some of the other booth workers and volunteers appeared positively destroyed.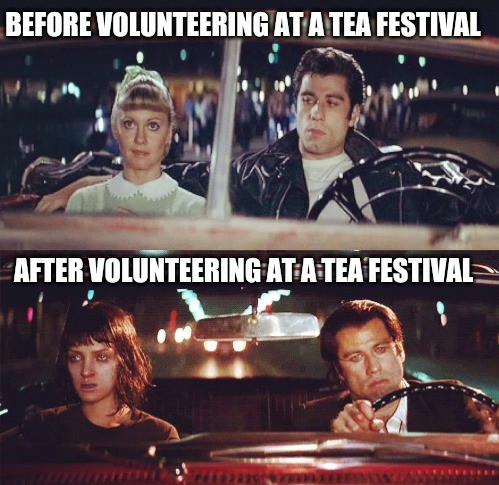 The festival was packed the entire time. My usual haunts at the festival were crowded with people throughout the day. It was a good thing to see, but those working the booths hardly had a break between queries. Most were quite content by the end of that day, but visibly drained.
A part of me wishes I'd gone for both days of the fest, but the following day was reserved for actual birthday festivities with the family. That said, though, I'm more than happy with how this fortysomething foray turned out. I couldn't think of a better way to flick a finger at middle age.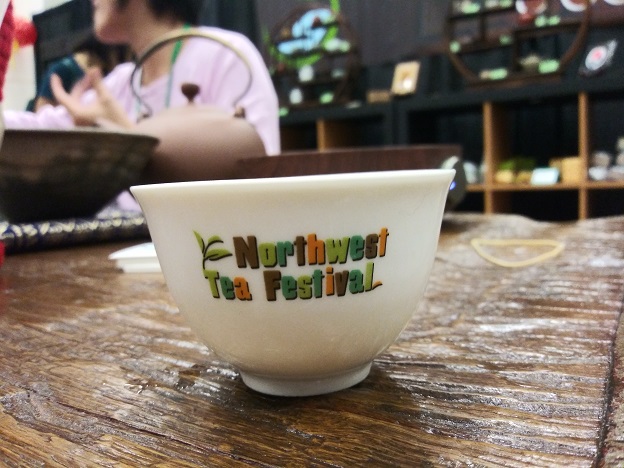 You might be asking yourself, "Why are there so many memes on this article?"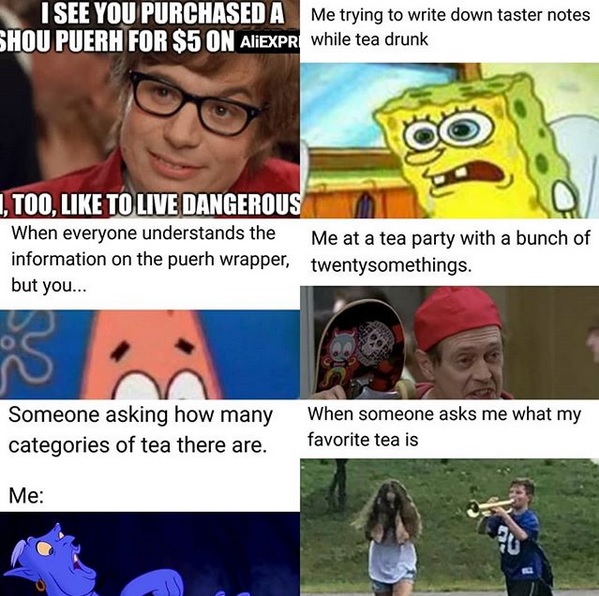 It's . . . a long story.
Then again, with tea, it always is. Isn't it?