Let's talk about border sheng.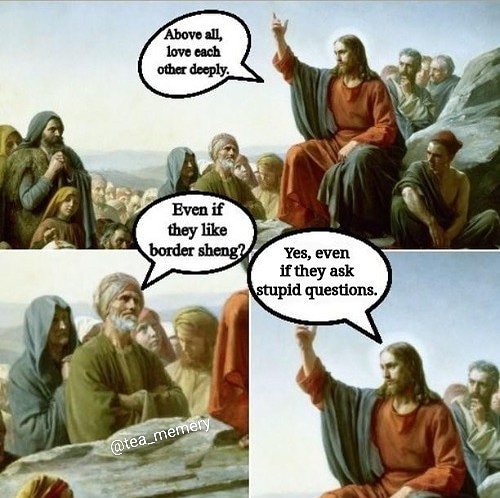 As long-time readers already know, I'm a bit of an old hat (and advocate) of sheng cha produced outside of Yunnan province, China. I've devoted the last decade or so to trying sheng cha from countries along (or near) the Yunnanese border. The Phongsaly region of Laos, the Kokang region of Myanmar, the northern provinces of Vietnam, states of eastern India, and—finally—the hill countries of Chiang Mai and Chiang Rai provinces in Thailand.
However, while my palate was definitely well-rounded, my reference to these products as "border sheng" might've been incorrect. Or even worse, misinformed. And this clarity came about because of an unassuming tasting of two factory-specific Thai "puerhs" that fell under the brand: Hong Tai Chang.
Hong Tai Chang has a very storied history, but I'll try to "TL;DR" it. The company started off—in Bangkok in the 1930s—as a subsidiary branch of the Chinese puerh conglomerate, Hong Chang. The Thai division was given the name "Hong Tai", but the branded puerhs they sold were labeled "Hong Tai Chang".
The branch experienced rapid expansion over the next few years. To the point where they, at the behest of their parent company in China, set up factories in Chiang Mai and Chiang Rai, for making "puerhs" from local assamica trees. Lucky for them, there already was a centuries-old tradition among the hill tribes in both provinces for making sheng cha. Hong Tai Chang merely modernized and standardized it for ease of export.
Then . . . World War II happened.
This resulted in all trade routes to Yunnan being closed, and the eventual disassembling of private industry in China once their li'l revolution happened. This left Hong Tai Chang to plot its own course without a parent company, anymore. And plot it did, successfully, to this very day.
Tea-Side has a great article on the brand, which you can find HERE.
In my decade-plus tea drunkery, I've sampled quite a few Hong Tai Chang shengs, but Tea-Side presented me with an interesting opportunity. They contacted me to try some of their Hong Tai Chang "puerhs", and two really stuck out. Both hailed from a factory in Chiang Rai province, dubbed Ming Dee, and that tickled my tea fancy. A factory centered sheng flight was something I'd never done before.
While I waited for those to make the trans-Pacific journey to me, I tried my darnedest to look up information on Ming Dee. And there was  . . . nothin'. Every time I typed it into Google, the search query defaulted to Menghai—a Yunnan factory. I asked Tea-Side for more information. Apparently, there wasn't much to add. It was a small, family-owned outfit that produced puerh-style cakes in the "old fashioned way", whatever that meant. Old fashioned Chinese way, or old fashioned Thai hill tribe way? Difficult to say.
When the two chisels of sheng finally reached my waiting cups, I . . . didn't get to them right away. In fact, I waited months. In that time, a pandemic hit the globe, and I lost my job. Then got re-hired. It was a weird time. Correction: is a weird time.
Sometime in July, I finally sat down with both shengs.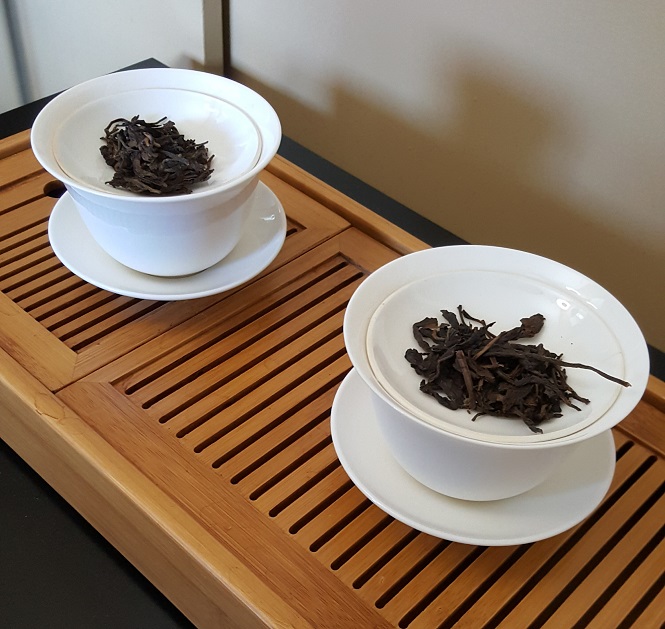 2006 Hong Tai Chang, Ming Dee Factory, Raw Puerh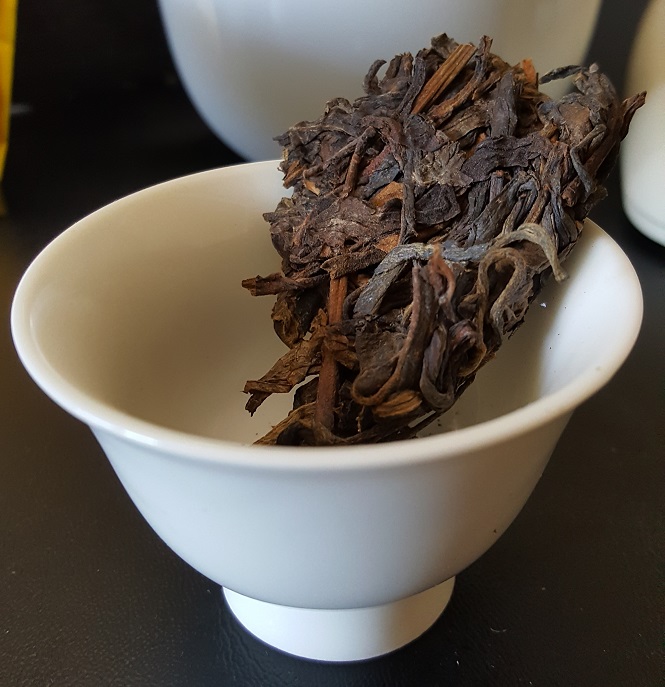 The dry presentation for this tea was gorgeous, even by Yunnanese standards. The pressed leaves were a remarkable, and aged-looking, brown with gold flecks. And the smell they gave off was like a well-used tearoom—established worn cedar dust fragrance.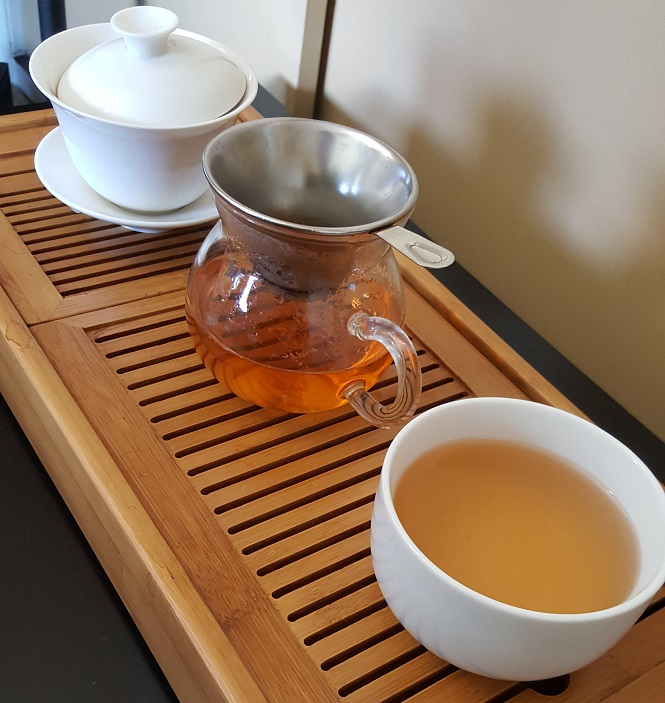 For the first infusion, I didn't taste anything. Well, not like nothing, it was just not that dissimilar from other sheng cha teas I drank. If I could come up with some analogy, it tasted like the color amber. If that actually had a taste, and I could picture it with some clarity. By the second steep, though, it really opened up with notes of cardamom pods that got locked in amber and mixed with tree sap.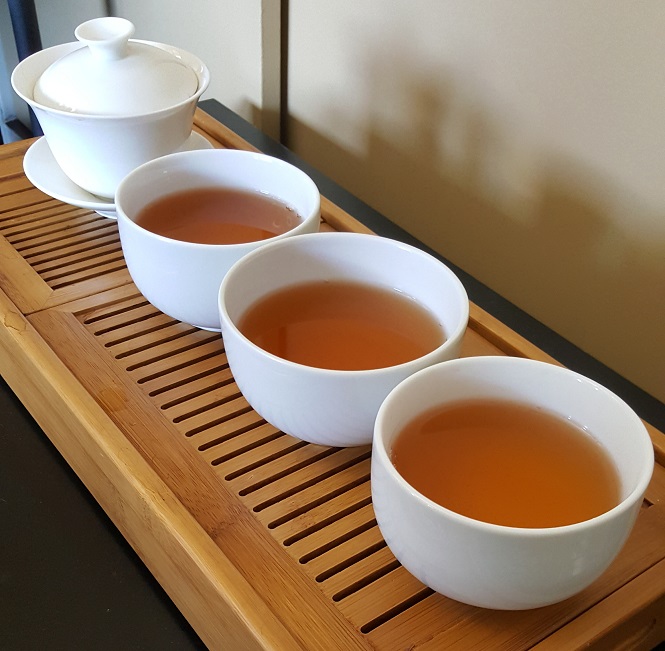 The third infusion had more sheng toasty notes by way of . . . sage wisdom, and by the fourth it felt like my Third Eye melted into the cup.
2006 Hong Tai Chang, Ming Dee Factory, Raw Puerh ("Special" Storage)
I asked Tea-Side what they meant by "special storage". All they could tell me was that they came up with the term to convey the nebulous conditions in which this tea was produced and stored. Unlike its aforementioned sister, some of the processing was different. Whether it was a different "ancient tree" recipe or blend, or even a matter of timing, is anyone's guess.
Only thing that is certain is the way these cakes were stored. Tea-Side believed the environment was more humid. I happened to agree, just given the dry aroma itself. There was a "wet-stored" quality to it; not in a funky way, just in the depth. The aroma was . . . thicker, sweeter somehow.
That also showed up in the taste. The first infusion tasted like someone liquidated a whiskey barrel. There was a very mild, peaty quality to it. Further infusions deepened, and conveyed more of the tea's body. It was oddly creamy, like . . . sage butter? Towards the end, I could only detect taste by way of full-body sensation. Pure sheng-y goodness that massaged my brain with spirit cat paws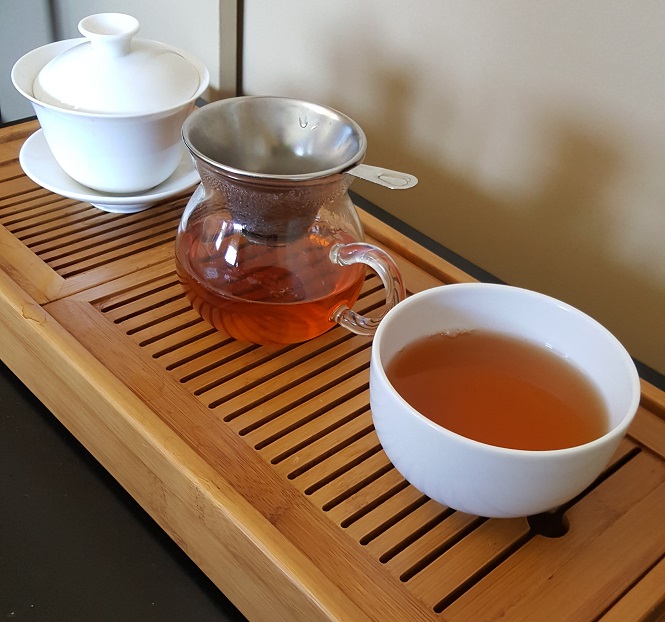 After that . . . I couldn't tell ya . . . I was leaning to the side in my office chair.
The day I did that tasting, I decided to float a teaser image of both teas to Instagram, which may have been a bad idea.
Or a good idea, depending on your point of view.
In the post, I referred to both teas as "border sheng"—a term I'd used innocuously for years. Someone brought up that the term was a bit ignorant. And for the next few weeks, I sat on it, and postponed this article as a result. Then I came to a conclusion.
The detractors were right, and I had said as much in some of my prior articles. Ethnic groups in the "border" countries I mentioned at the top of this write-up have been producing sheng cha for centuries, nearly as long as the Yunnanese tribes. Even before Yunnan province and it's porous "border" even existed. The proliferation of different genetic strains of Camellia sinensis var. assamica, and the wide-spread migration of these tea processing techniques are proof of that. How?
Well, I touched upon some of that HERE and HERE, but the short answer is: Dali Kingdom.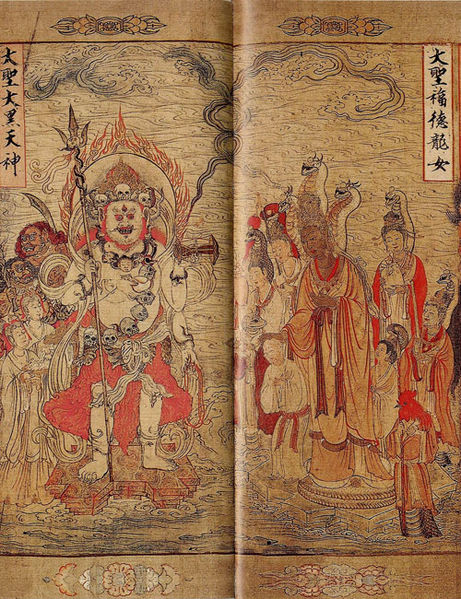 I won't go into too much detail, but Dali was a Buddhist kingdom that ruled Yunnan province from the years  937 (C.E.) to 1253. Its territory was largely comprised of Yunnan province, as well as parts of modern-day Myanmar and Laos. The tumult surround its rise and fall (and the whims of those pesky Mongols) meant that its influence, culture, and agriculture likely spread well beyond its borders. The existence of supposedly ancient gardens of assamica trees—stretching from India all the way to Thailand—is proof of that. Such a crescent-like swath can also be owed to the Indus Valley Civilization even prior to that.
Put more succinctly, China didn't start the sheng cha trade, it merely put a brand on it before any of the other parallel territories did. So, calling these teas "border sheng" is reinforcing a form of sinocentrism. Now, granted the categorical moniker of "puerh" is strictly Yunnanese from a heritage perspective. But other regions were making similar types of teas for just as long. Even before conglomerates like Hong Chang came along.
On a completely different note, I have a small confession.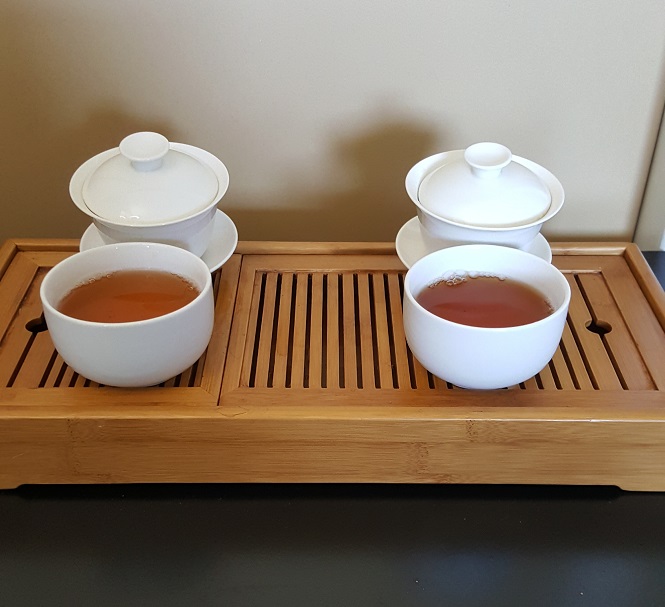 I got really tea-blasted during that inital flight.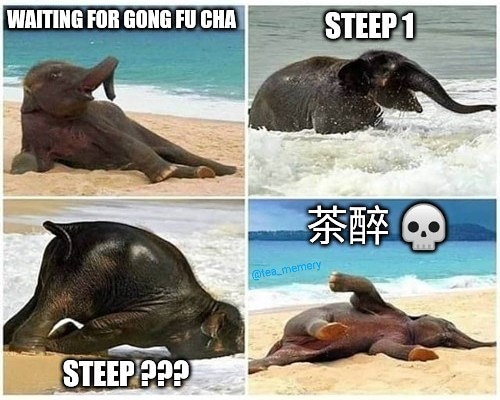 So much so, I went to look over my tasting notes prior to doing this write-up, and realized I forgot to differentiate between the two teas. Both said "Ming Dee", but I didn't indicate which taster notes were for the "special storage" version.
So, I got tea-blasted again. "Border"-ing on tea-fuzzy.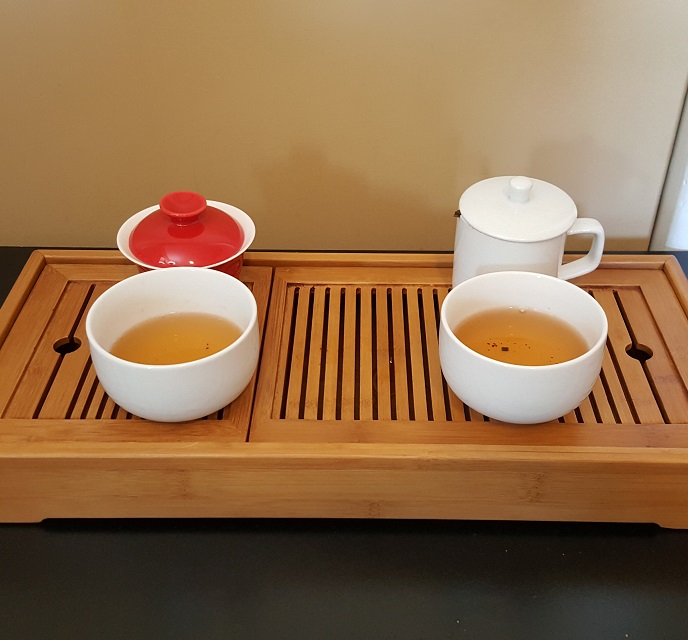 Eh, to hell with "borders".
To buy the 2006 Hong Tai Chang "Ming Tea" cake, go HERE.
To buy the "Special Storage" version, go HERE.