Well over a year ago, Tony "World of Tea" Gebely posted a photo of a dark tea on Instagram.
It was an aged moacha (i.e. the rough stuff used to make puerh cakes) . . . but it was from – of all places – Thailand.
For obvious reasons, it grabbed my attention.
Back then, as far as I knew, no one was carrying the stuff. The only Thai teas making it stateside were the Chiang Mai and Chiang Rai grown oolongs. Northern Thailand had grown into quite a tea producing region in the last decade or so. I even featured an oolong from there. Many were made by Chinese expats who took over lands once used to grow poppies. Y'know . . . for the opium trade.
What I didn't know was that there were tribes in Northern Thailand that had been at the tea growing trade for far longer. And making their own raw "puerh", no less. Doing a ripe/cooked version was easy enough, but the raw/green style took some careful practice.
Fast-forward six months or so, and I learned that another tea friend of mine – PDX Tea's David Galli was heading to northern Thailand on vacation. He mentioned that he was bringing back some Thai grown tea. I . . . may have said, "If any of that is Thai heicha, I want it!" I should have worded that as a request.
A month or so after that, we made a tea exchange. I handed him some puerh I'd bourbon barrel-aged. In exchange he passed on a Thai bug-bitten oolong and a chunk of some 2006 Thai heicha from a beeng ("cake"). I'll admit, the smell was of-putting, reminding me of straight seaweed – fermented seaweed. However, the following day, I brewed it up . . . and . . .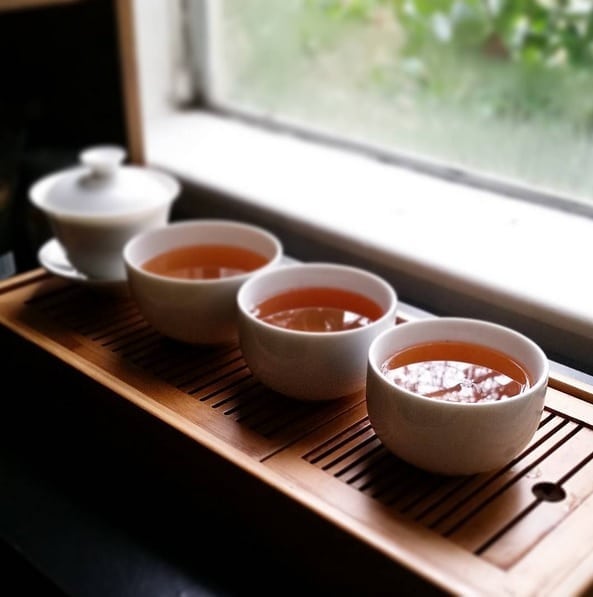 Damn, it was smooth.
It made me curious to try out more heicha from the region, from different perspectives and different years.
Enter What-Cha Tea. Yes, the UK company I've featured here before. I'm convinced the owner – Alistair Rea – might have a direct conduit to my brain. He seems to share the same aesthetic towards tea that I do – that being, try as much weird shit as possible.
What-Cha carried several different fermented/dark teas (heicha) from other parts of the world besides China – including Burma, Malawi, Nepal, Russia, Vietnam, Laos, and (of course) Thailand. I got in touch with him to see if I could try some from a few of the regions I hadn't notched off, yet. Thailand being one of them. To my glee, he agreed.
He passed along two from Thailand.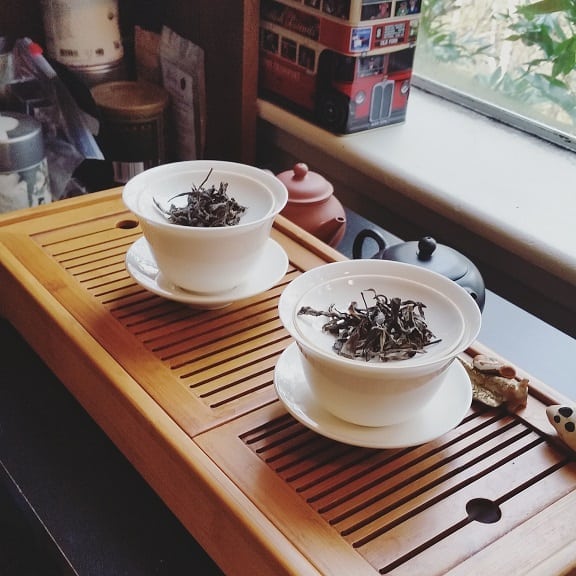 One was a 2011 loose raw dark tea from a village called Pang Kham. Leaves were plucked from 300+-year-old trees that grew on either side of the Thai-Burma border. I would guess they were assamica, since that tea tree variety was common in the area. The second was a 2015 loose dark tea dubbed "Baan Kaeow", from Chiang Rai, Northern Thailand. Not sure if it was named after a village or something else.
For the sake of ease (and tea sobriety), I chose not to gongfu these separately. Instead, I opted to take a hybrid Western/Eastern approach to them. I took a heaping teaspoon of leaves of each, placed them both in their own 6oz. gaiwan, subjected them to boiled water, and steeped them for a minute. Even keel, but not over-brewed, or too full of itself – like a Caucasian Buddhist from San Francisco working in a tech job.
The leaves for the 2011 definitely looked like they've had five years to ponder their lot in life. While they were still – in theory – green, a lot of browning was starting to occur. Not the usual oxidization, either, but rather that fermented "mellowing" version of it. The aroma was also unique – not completely earthy like a sheng puerh, but more kelpy and "forest floor moss"-like.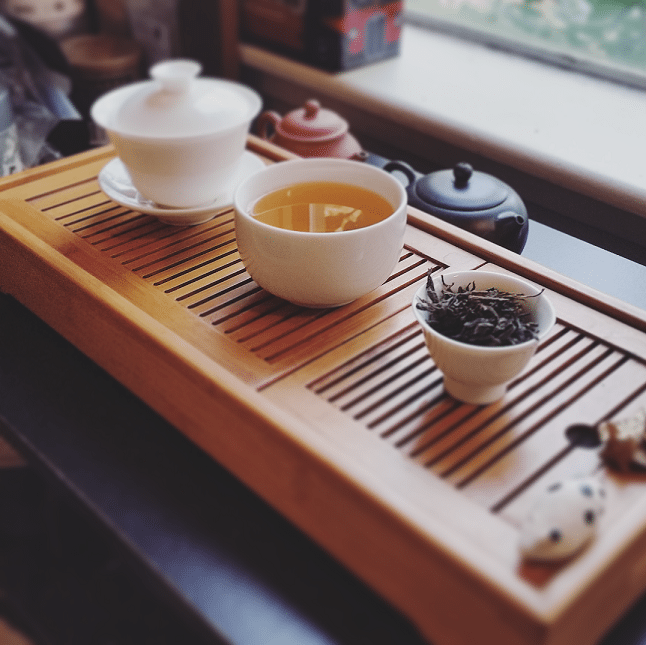 The liquor colored to a medium brass with an aroma of . . . stonefruits crossed with grapes for some reason. The taste started off like any typical sheng puerh, but then did this citrusy 180 that caught me off guard. Never encountered that in a heicha before, especially an aged one.
2015 Baan Kaeow Raw Dark Tea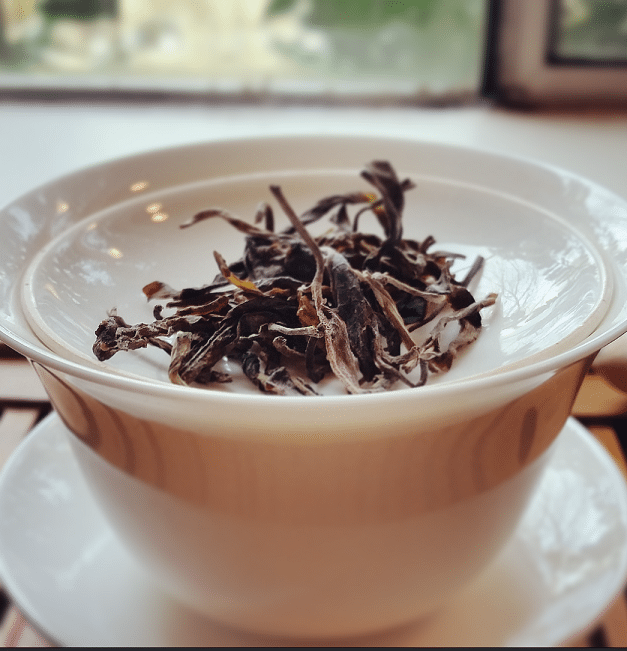 In contrast, the 2015 leaves still had a green freshness to their appearance, if a tad darker than the usual green tea. The aroma was also younger, zestier, and more akin to what I expected from a sheng puerh – including the requisite earthiness. There was also a floral-mint underpinning on the finishing fragrance.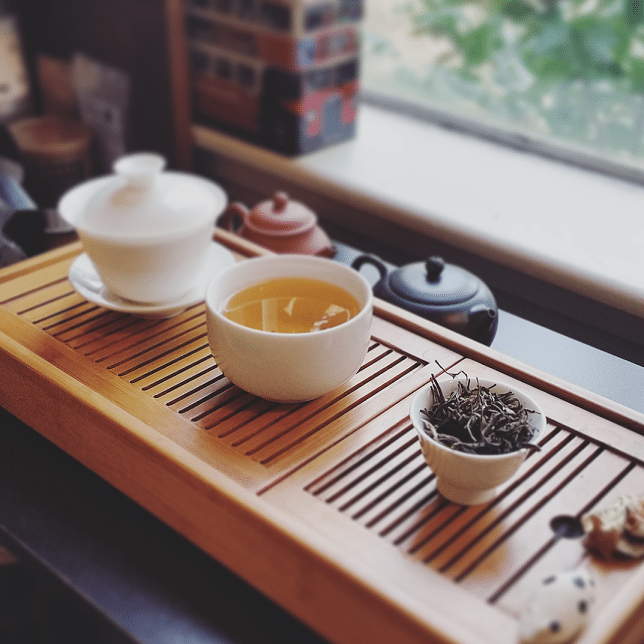 The liquor for the 2015 brewed to a similar palette as the 2011, but with a more fruit-sweet aroma than the former. Like smelling the salted rim of a martini glass that had fruit compote in it. On taste, holy wow . . . this was young. No idea how to describe the initial sip other than straight evergreen.
Not sure I could pick a favorite, even if I tried. The snob in me preferred the more mature flavor of the 2011, whereas the everyday drinker in me would go for the approachability of the 2015. Either way, I really liked what was coming out of there. More unique in character than a lot of other heichas that had crossed my cup. A very unique walk on the dark side of Thailand . . . but not in that way.