Australian Tea Week, Day 3: "Japanese Style Green Tea . . . From Australia"
I received the subject of today's blog from this fingergun-toting, doughnut-destroying badass.
This is Naomi Rosen; no, she's not Australian. But she could certainly pass for one. She's the purveyor of Joy's Teaspoon. Aside from selling some really good teas, she could also probably take down a bear singlehandedly . . . and show more love in her left pinkie . . . while still restraining said bear. This last summer, she was gracious enough to let me crash for a few nights while attending World Tea Expo. On my last day with her, she decided to part ways with some of these lovelies.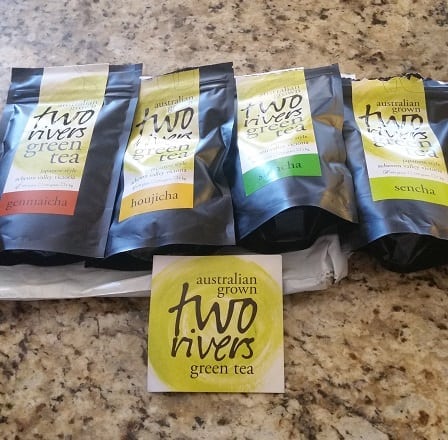 Japanese style green tea. From Australia.