Of all the states in India, Arunachal Pradesh is one of the most mysterious and mystical.
I'm not exaggerating. A cursory research glance turned up nothing concrete in regards to an agreed-upon "history" prior to the 1900s. The rest is conjecture, subjective, and vague—depending on who is relating the info. Even the official border between the state and Chinese territory (principally, Tibet) is a subject of considerable dispute. The territory didn't even receive official statehood until 1987.
What I can say concretely is that the state is one of the most biodiverse and intriguing in Northeastern India. 77% of its landmass is covered in forest, and much of that falls under national park or protected status. The region is also fairly mountainous, which isn't much of a surprise . . . because . . . Himalayas and all. Arunachal Pradesh, roughly translated from Hindi, means: "land of the dawn-lit mountains".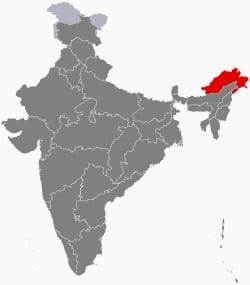 My fascination with the region grew over the last year or so when I learned there were tea gardens there. However, they were spotty, large, few and far between, difficult to get to and—based upon a few inquiries— said teas were hard to obtain outside of India proper. That and some fetched a high price tag. I knew of a couple of exporting vendors that carried teas from Arunachal Pradesh gardens, but they seemed reluctant to part with samples.
Then along came a mysterious benefactor who provided me with a couple of teas from that mysterious Indian state. The company that carried said teas? Upton Tea Imports.
They'd been on my radar for years, due to their extensive and varied orthodox product catalog. So diverse were there wares, that their website even had a drop-down menu to explore teas by region. Granted, they weren't the only tea vendors that did that, but few cast a sourcing net so wide.
The two teas were a black tea—hailing from a garden called Donyi Polo—and a white tea from a garden called Mouling. As far as I can tell, Donyi Polo derives its name from the collective designation given to native spiritual and religious practices in the region. I even found videos on YouTube about the garden.
Mouling was a different, and more fascinating story. It was a 30-hectare, family-owned garden that'd been growing tea since 1992. Of all of their teas, their white tea was the most renowned. By chance, I happened across an article on The Velvet Rocket of a visit to said garden.
Click the picture to read that. I'll wait.
Back? Great. Fascinating, eh?
I received both single estate teas in May, and dipped into them shortly after receiving the package.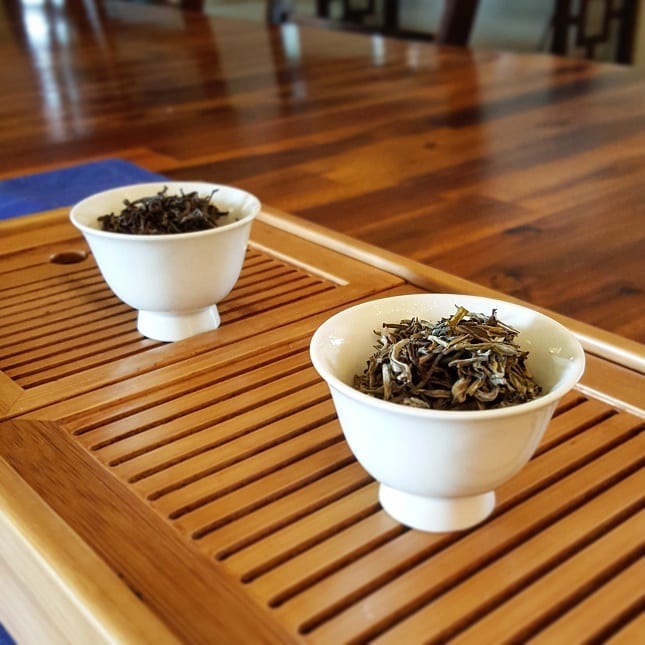 Upton Tea Imports recommended brewing the white tea for three minutes in 190F water, and the black tea for five minutes in 212F water. I was able to obey the white tea recommendation to the letter, but I made a major error in brewing judgement with the black tea. In the preparation, I set the timer wrong, and accidentally brewed the black up for six minutes instead of five. I hoped it turned out okay. (Fingers crossed.)
Donyi Polo Estate STGFOP Tippy Clonal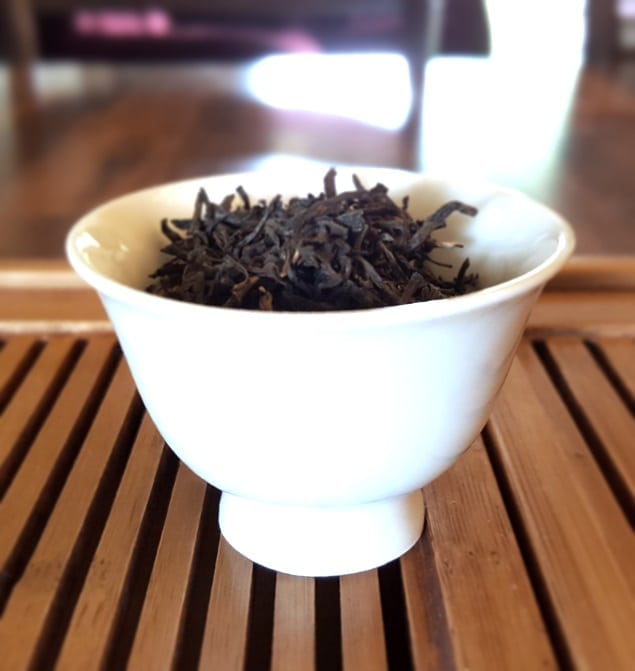 The leaves looked typical for a black tea from India. Brown, broken leaf pieces amidst some golden tips. The cuts ranged from small to medium. What was suprising was the smell. It was very hard to pinpoint; both Himalayan spicy, yet Assamese malty. And there was a zesty, first flush florality to the scent as well.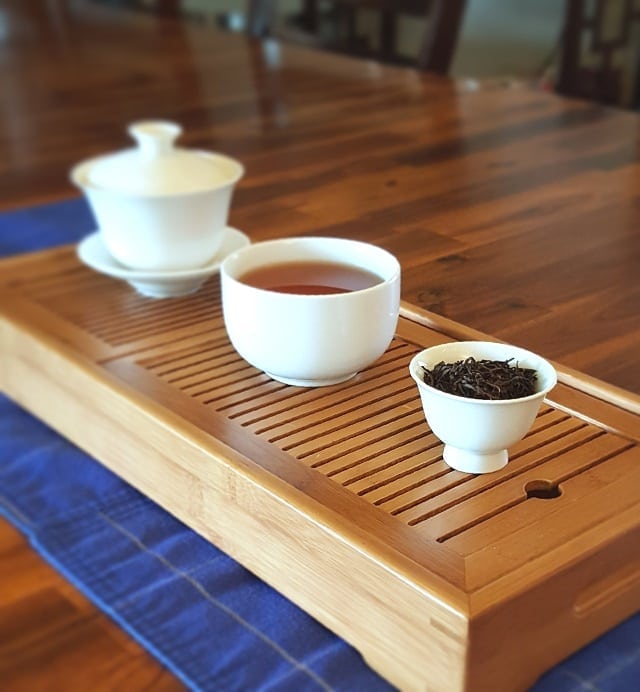 At first, I thought, given the appearance of the decanting in progress, that the brew would be light. However, when I poured it over into a small cup, I realized that the liquor colored to a deep amber—bordering on Assam copper. The steam aroma was all . . . malted muscatel grapes and whatever the color "red" tastes like. Speaking of taste: the intro reminded me of a Darjeeling second flush, but malt took over the Himalayan muscatel bits in a deluge towards the middle. Throughout, there was a bit of tannic bite, but not so dry as to become overwhelming. The unspuspecting caffeinated wallop that followed on the last sip went straight to my head.
Mouling Estate STGFOP White Tea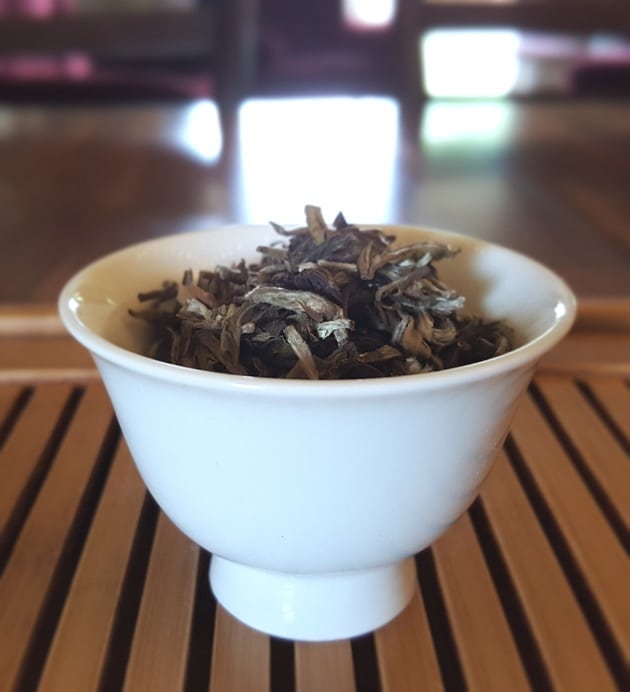 On first impression, this didn't look like a white tea at all. In fact, it looked like a typical Nepalese or Bengali first flush OP "black tea" on initial glance. Like the black tea, it was the smell that gave away signs of its process, and a few other confusing things to boot. Some of the melon and sage notes (of most white teas) were there, but added to that was a gentle earthiness. Like the scent transitioned to velvetine moss in my nose.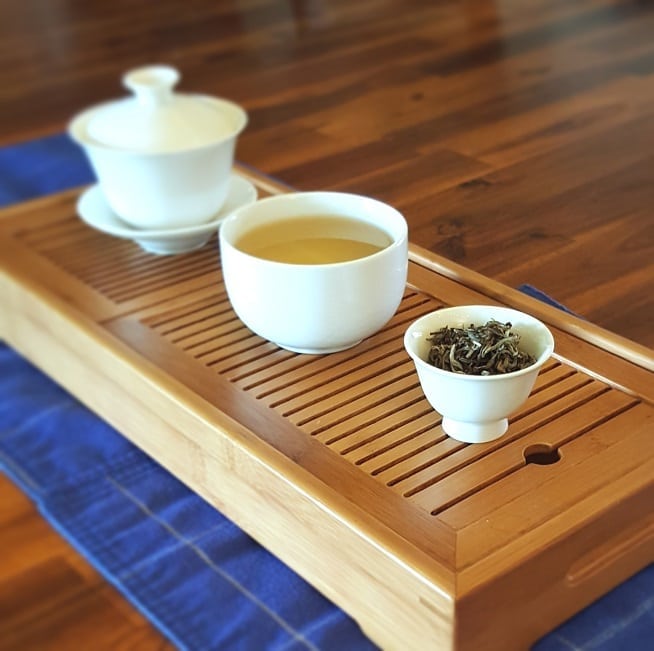 The liquor brewed up yellow gold with an aroma that hit me on first pour. Stone fruit fragrance wafted from the cup almost immediately. Both welcoming and surprising. White teas were supposed to be subtle; this wasn't. The taste echoed that lack of subtlety with a flower-shaped-battering-ram flavor. It introduced itself with great fanfare on first sip. The intro was floral, slightly herbaceous, but then the fruit lean pushed its way through the crowd of nuances, and stayed 'til the aftertaste cued in.
Having finally experienced the enigmatic flavor nuances of Arunachal Pradesh, I'm itching to explore the region further. Time will likely provide me with such opportunities, but whatever those gardens are doing, they can keep on doing it. I've noticed that the Indian northeastern states have the most flavorful terroirs in the country.
Perhaps it has something to do with old growth tea tree forests along the borders?
I dunno . . . that's another mystery for another time.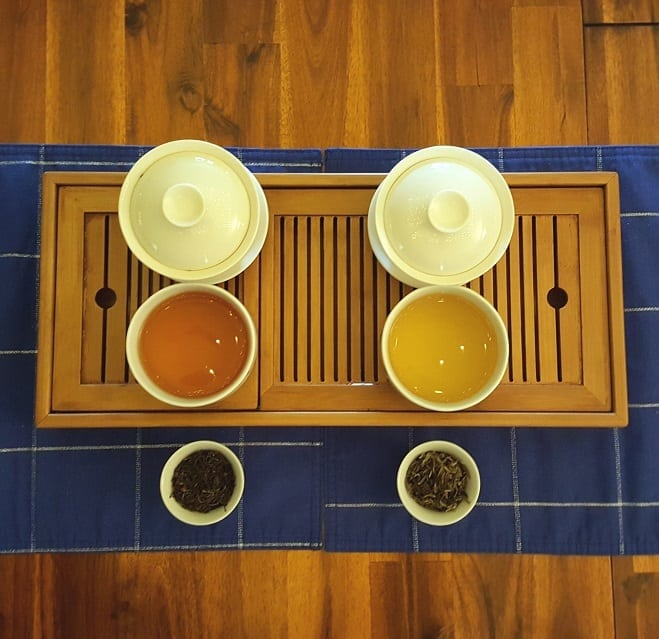 To buy the Donyi Polo black tea, go HERE.
To by the Mouling white tea, go HERE.