While most of the world above the equator is currently complaining about winter, my mind is still stuck in autumn.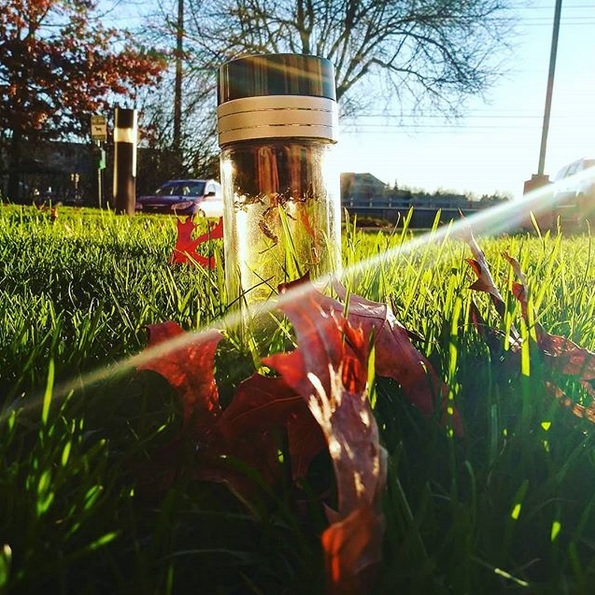 At least, that is, from a tea perspective.
Of all the seasonal flushes in India, Sri Lanka, and Nepal, autumn is considered a dumping ground. It's a chance for gardens to make up for any lost product movement from the summer, but it also allows for one last pluck, thus making the effort of pruning later less arduous. (Or so I'd guess.)
Unfortunately, many consider autumn flush teas to be inferior, uniform, or lackluster. I've gone on record before declaring that not to be case, and this is particularly evident in Darjeeling. In fact, a true character of a garden sometimes shows through with what's offered in autumn. And I was given such an opportunity again by one such garden.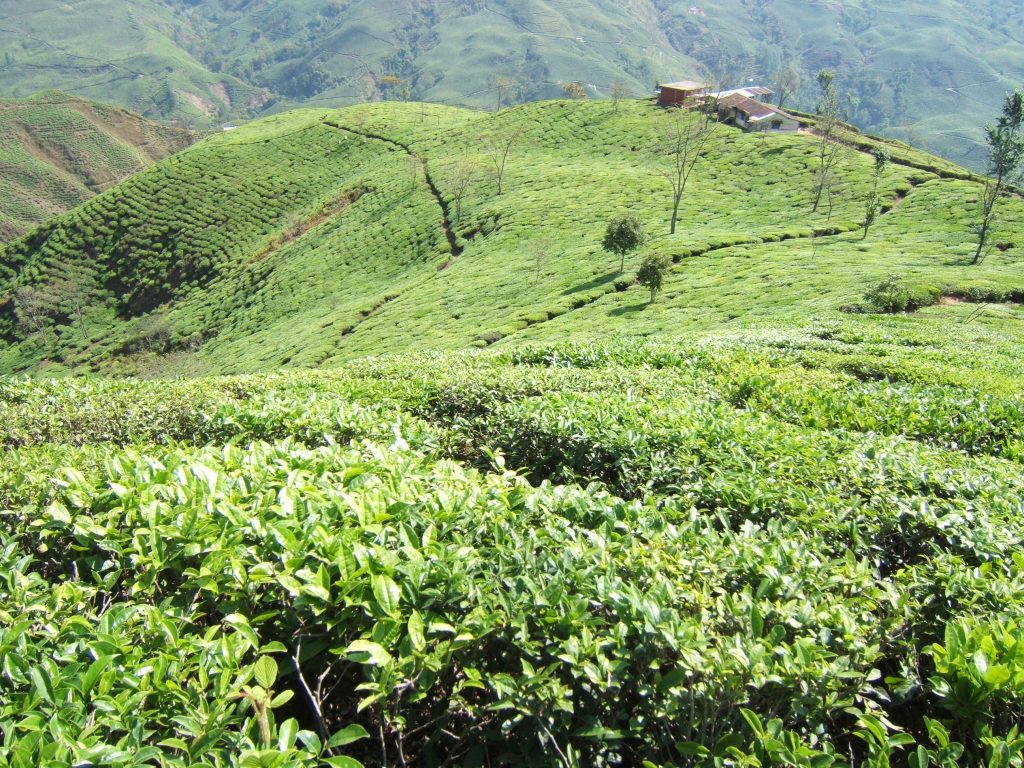 Gopaldhara contacted me to try a few of their autumnal teas, and I was (mostly) honest from the outset. I had no clue when I could get to them, but they wanted my feedback, anyway. Of the many they sent, I particularly honed in on the Red Thunder Gold "oolong", for one specific reason.
Sure, I'd tried autumn flush Darjeelings before, but I hadn't tried the same type of tea from three different invoices. The way they explained it to me, a type of tea could vary drastically between the various invoices. Plucking time, day of the week, week in the month, weather considerations, different clonals/cultivars; all of these wrought havoc on consistency. As a result, one invoice could have a vastly different flavor profile from the same type of tea plucked and processed the next day.
And I wanted to taste that change for myself.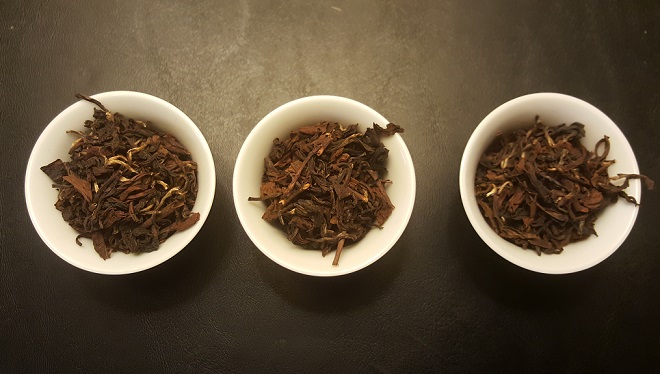 The three invoices of Red Thunder Gold sent my way were the DJ-301, DJ-311, and DJ-313.
One thing I can say is that the leaf consistency didn't differ between the three invoices. All three batches consisted of red, brown, and beige leaves. The material was presented as mostly longer leaf, or at least larger leaf cuts, than what was normal for autumnal offerings. The truest sign of their differences came in the scent. The 301 was requisitely muscatel and spicy, while the 311 held a more floral bend in line with a first flush. The 313 differed the most with a sharp aroma akin to a Nilgiri Frost oolong.
For brewing, I went with three gaiwans with roughly 3 grams of leaf of each tea per vessel. Then I poured over 200F-ish water into them, and waited approximately two-and-a-half minutes to infuse. Not as exact or accurate as some approaches, but since each tea was treated to the exact same lack of precision, my bets were safe.
DJ-301
This brewed to a soft amber with an aroma of leaves from a grape vine. Not even sure if that's a "thing", but that's where my mind wandered to. The taste echoed the whole "grape" thing even further, but with an added presence of "earth". Not puerh earth, but definitely something imparted by the natural terroir. It was like I tasted the spirit of the foothills themselves.
DJ-311
This one brewed a shade darker than the 301 with a vanilla and almond aroma, no grapiness to speak of. The taste also conveyed this with a strong nutty intro, followed by a creamy underpinning in the mouthfeel. (Man, it's been a long time since I've had to use the word "mouthfeel".) A smidge of fruitiness emerged on the back-end, but it was immediately buried away by a floral comeback sweetness.
DJ-313
The brew colored about the same as the rest if a little bit . . . brighter? The steam scent reminded me of a Korean semi-oxidized tea; balhyeocha, perhaps. The taste was something else entirely. Remember how I said the dry leaf smell of this reminded me of a Nilgiri Frost? Well, that's exactly what it tasted like, too. There was a sharp intro, which translated to a stone-fruity (not grapy) middle, and peaked at a lime zesty top note. Then it slid back down into more familiar, more "Darjeeling" territory with a spice and floral finish.
Let's get the obvious out of the way, I liked 'em all. I know, big shock. But the takeaway from this was much more interesting. Each invoice tasted like a completely different tea. Granted, if I tasted this blind, I would've found similarities between, maybe, two of them. But the 313 was so different in taste and delivery, as to be its own entity entirely. It was also, my favorite of the bunch.
Autumn flush is swiftly becoming my favorite of the three (or four) tea farming seasons in Darjeeling. If only for the opportunity for experimentation. Sure, the ultimate goal for any garden is consistency and uniformity in processing, but a little daily diversity certainly doesn't hurt.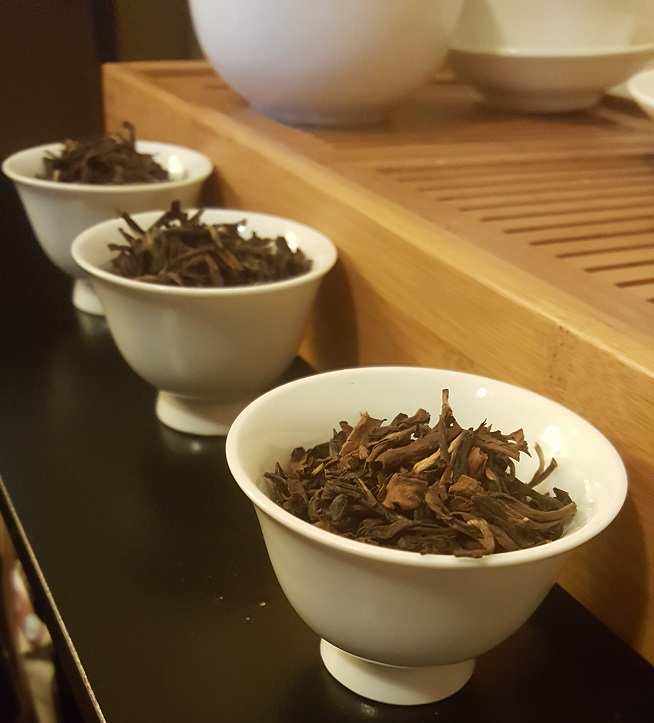 For more information on Gopaldhara, go HERE.