Over the last few weeks, I've noticed a disturbing trend in the tea community. And I mean all of the tea community. From growers, to wholesalers, to vendors, to buyers, and – finally – even to us "humble" bloggers. It seems to be a phenomenon directly related to the year prior.
2015 was a piss-poor year for our favorite cuppa. Many tea growing regions reported lower-than-average bulk sales, Darjeeling especially. Online retailers got their collective asses kicked. And even the megalithic chains had a tough time of it. This all culminated with the announcement that Starbucks would be closing several of its Teavana tea bars.
What does this all mean? Hard to say. But I can tell you all one thing. The backdraft from this slump has been anything but pleasant to witness. Human rights violations on macro tea farms. Questionable marketing practices among vendors. Vendors attacking other vendors. And, of course, everyday tea drinkers getting sucked into all the kerfuffle.
In the immortal words of Lu Yu . . .
Okay, I made that up. But if he were alive today, we'd all be getting a stern (if peaceful) lecture. Yes, me too. I'm no innocent in all of this, either. There's a lot of bad blood in the brew lately, and I want to devote some time on this – here – blog to address some of it. From the top down.
First, though, I want to make one point plain and clear – as it will be a recurring theme for the rest of the article. You ready for it? I didn't think so . . .
There is no money in tea!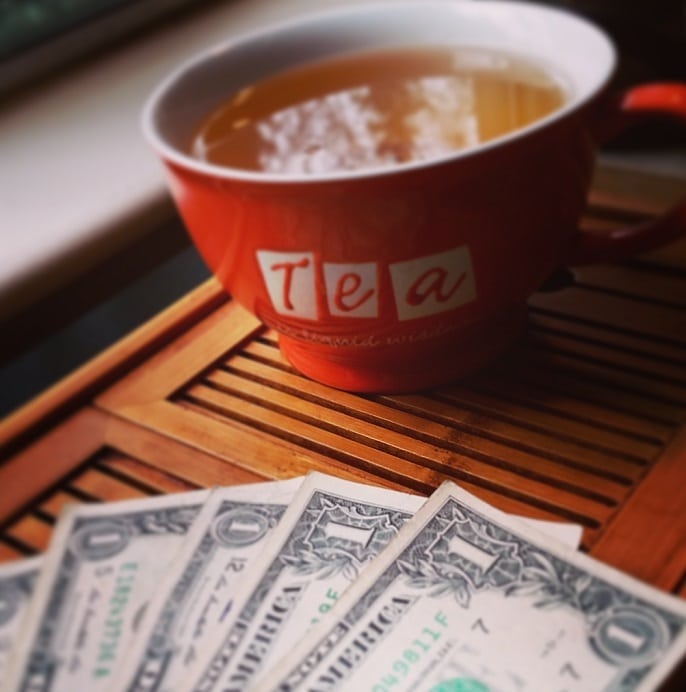 I'll let that sink in a moment.
You're reading that right, and I'll explain what I mean as we go. But first, let's start with . . .
The Growers
The old plantation model is dying. You hear that Sri Lanka? India? Indonesia? Africa? Enjoy what heydays you have left because the glory days of the "estate" are just about done. One need not look past India to see that. Oh, tea growing is still alive and well, and there's still a market for single origin teas.
The problem, though, is that the sheer logistics of the old model aren't sustainable. Some of the practices are a century old – totally not feasible in today's world. Worse off, all these plantations think that the recent, lower demand is because of their size. Large gardens in Assam and Dooars (just to name a couple of regions) actually cut back their yields in 2015, and – thus – put pickers out of work; which – in turn – led to some former estate employees turning to prostitution to make ends meet.
Seriously, that's appalling. Those that are lucky enough to have a job still make barely a pittance. Starvation and health problems are rampant. All for the sake of a perceived changing market that favors lower quality tea.
And none of that is true. Any of it. Just look at Nepal. (That small mountain country is the future, I tell ya. But that's a whole 'nother story.)
China, you're no better. We'll leave out all the talk of economic slowdown. Some of your growers and sellers carry on with time-"honored", shifty business practices to sell tea. In many cases, outright lies. The general rule o' thumb seems to be, "If a buyer believes the lie, it's their own fault." Thus putting the guilt of the deception on the drinker.
Worse off, some growers/sellers put up fake signs claiming that certain "ancient trees" are their own, and photograph themselves by them. All of this in order to trick hapless Westerners into buying a bogus origin story. Such acts are being clamped down upon, but they're practically ingrained in the Chinese tea marketing mindset.
Until recently, I hadn't paid this any mind. Then a funny thing happened over the last year or so. Such practices were rubbing off on sellers at home.
The Seller
As stated above, tea companies were having a hard time breaking even in 2015. The only exceptions were matcha and puerh sellers, to an extent. The former stuck with their tried-'n-true target audience – the health nuts. It wasn't a sustainable clientele, but it was working in the short-term. Puerh, though? Things were getting ugly. Well . . . uglier.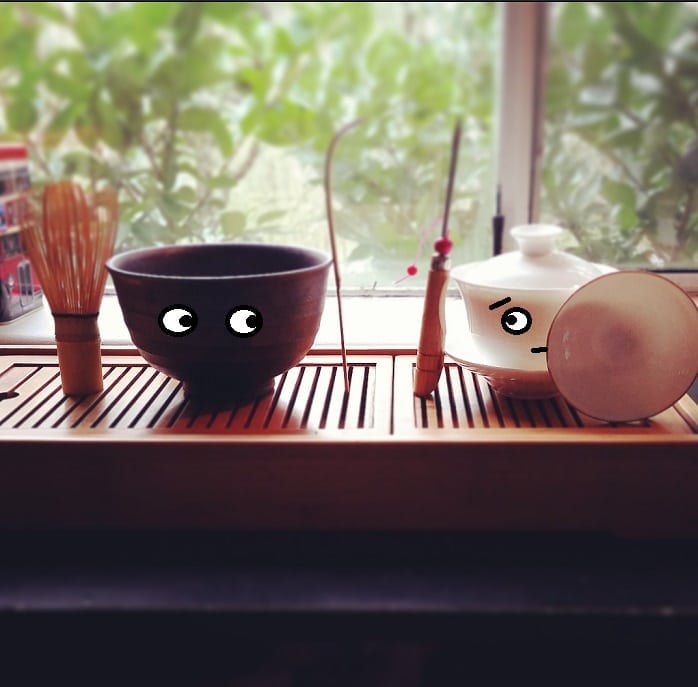 I mentioned that the Chinese often used questionable practices in order to sell tea. This specifically applies to puerh. The market is murky at best, and black at worst. It's hard to verify the correct age, type of trees used, and – hell – even the right mountain it's grown from unless you find yourself a reputable dealer.
A point of contention that emerged in occidental markets, though, focused solely on puerhs produced during certain seasons, plus the age of the trees they were cultivated from. Some Western vendors either kept details vague, or didn't have all the right information. Others made claims that couldn't be verified, or were outright false altogether.
People called them out on it, rather publicly. Some of them weren't just puerh geeks, either. Some . . . were other vendors.
In all my years on the fringes of the tea industry, I'd never seen vendors attack other vendors. In so public a fashion, no less. Sure, I'd run into bloggers that made critiques about marketing practices, or viewed articles on vendor sites that refuted certain claims in general. But to call out sellers directly, and in public?! I thought that was never done. Apparently, I was wrong.
Not only did it come across as unprofessional, but it also seemed rather childish. Up until recently, tea was a rather civil playground. Sure, there was competition, but in a gentlemanly/crickety sorta way. It never came down to fists – online or otherwise.
I'm not condoning the practices [of people I won't mention] – on either side of the fence – but I will say this. All of you – yes, all of you! – committed the greatest seller's sin. You brought your chosen clientele into the fight.
The Drinker
I will be the first to admit that I have been . . . uncivil in some of my narratives. Sometimes to individuals, sometimes to groups of people, and often with overly generous doses of snark. Like I said, this rant also includes me.
Tea was supposed to have a calming effect on people. It was supposed to bring out the best in us. As the caffeine/theanine combo whispered velvety promises of better days to our brain, we were supposed to drink . . . and listen.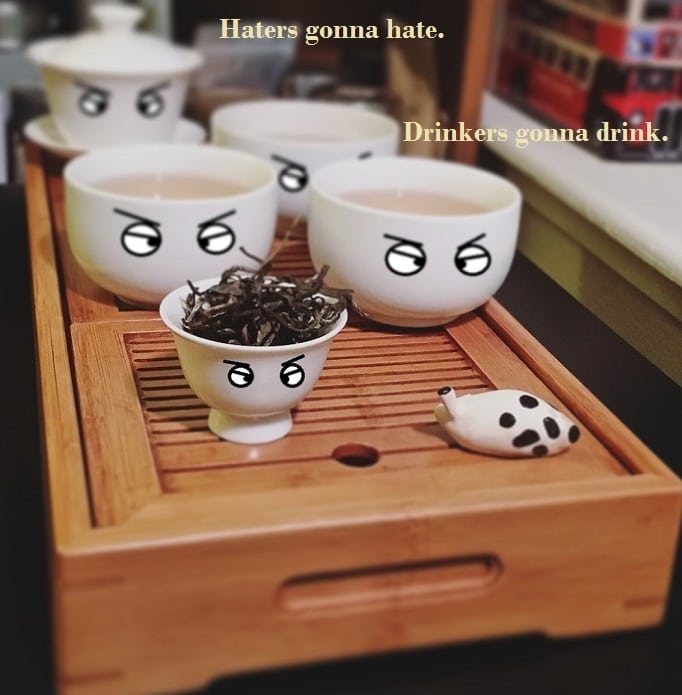 So, when did we stop listening?
I'm not sure if it's the influence of Internet anonymity, or some other caged beast, but people have been downright mean to each other lately. Well-mannered debates have been replaced with blatant verbal harassment. If an affront is detected, people glomp! on it like so many circling carrion birds.
Recently, I was dragged into one such torch-'n-pitchfork situation. (Albeit not exactly kicking and screaming.) Everyone had a reason to be angry, and the culprit deserved at least a swift slap on the wrist.
I gave them one . . . in private!
Whadd'ya know? The issue was dealt with.
And, yet, the masses still demanded the heads (or whatever other body parts) of the souls responsible. Two weeks in, and the issue still hasn't died.
As I prepped for this article, I even brewed up the controversial tea in question. And you know what? It's still a damn good tea. Do I condone the practices of the seller? No. Do I condone the attacks from other sellers? No! Do I condone the public shaming from everyday drinkers in the aftermath? Well . . . that's just a silly question.
What I'm asking for is not that difficult – for everyone to be excellent to each other.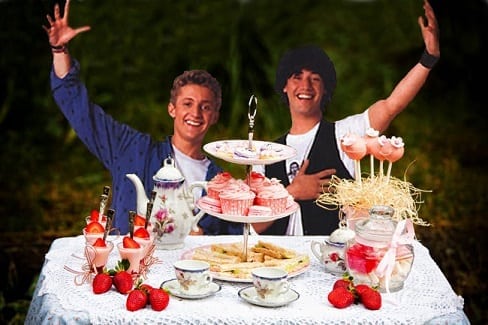 To coin the question of a fellow tea friend, "Why can't everyone just be kind and truthful?"
I couldn't agree more. Tea is my happy place. My beverage-y security blanket away from the ugliness of reality. I'd like to keep it that way. I clean toilets for a living. Please stop turning my teacups into toilets.
The tea industry/community is experiencing major growing pains. Many are clamoring for that mythical "piece of the pie", and the entrails left in their wake are gruesome to behold. Somewhere along the way, we've all missed the point of what it means to be tea drinkers.
Tea is just tea. It's dead leaves in hot water. Nothing more. There is no money in it.
The value lies in the way we – as people – experience it. The value is in the story of the person who picked the two leaves and bud . . . in the person who did the withering, rolling, and drying . . . in the artisan who shaped it . . . in the merchant who hocked it . . . in the wide-eyed seller who bought it . . . and in the drinker who experienced it. Sell that. Buy that. Share that.
And lastly . . .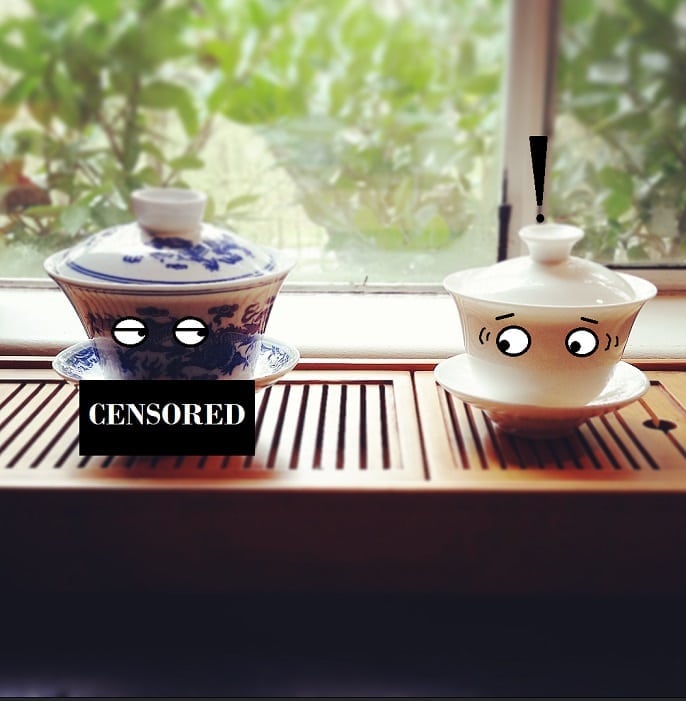 Don't be a dick.