The definition of the word "totem" is thus: "A natural object or animal believed by a particular society to have spiritual significance and adopted by it as an emblem." It is derived from the Native American language, Ojibwe; the word, dodaem.
The concept, however, is not limited to just Native American cultures and religious practices. Many cultures worldwide also place such significances on totems as well. Totem poles, on the other hand—at least to the tribes of the Pacific Northwest—use these objects and animals as family crests and as a way to recount stories of that family group's past.
So why did a tea company use "Totem" in their name?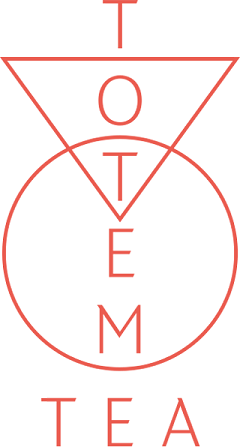 I'll get to that.
Since the year started, everyone—and I do mean everyone—in Portland has told me that I needed to meet the founders of Totem Tea. Dan Pappas and Phillip Sauerbeck, respectively.
First, it was my matcha dealer, Mizuba Tea's Lauren Purvis, who told me. Then it was my fellow tea blogger compatriot, Marilyn "Delights of the Heart" Miller. The latter person even attended a group tasting I never heard about. That's how disconnected I am from the Portland tea scene.
I kept telling myself I'd shoot Totem Tea a message . . . but I never did. Time and life got the better of me. Then along came World Tea Expo. On the last day of the fest, I was stopped in midstride by none other than Dan from Totem.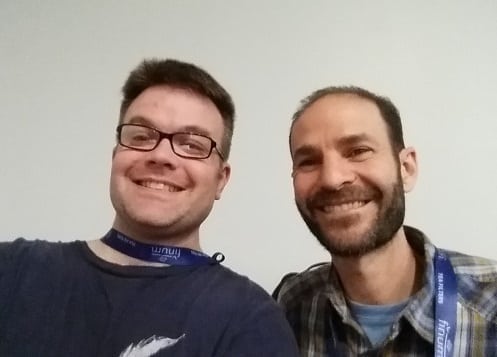 We only chit-chatted briefly, but I promised that (after I was done writing about World Tea Expo) I would be in touch. Two months and eight blogs later, I was finally true to my word. We set up a day for a visit at their HQ where we'd just . . . shoot the breeze and drink tea. Such "interviews" were never too formal.
Totem Tea, as an idea, first came to fruition in the spring of 2014. Phillip was on a bit of a walkabout in Indonesia, and he invited Dan to come along. Dan had a layover in Taiwan for a few hours, and he felt . . . something.
He even told me that the feeling was difficult to describe. It was like something inside him sort of snapped a, "Oh yeah, this place is special." Dan had always been a tea fan. It kinda went hand-in-hand with his alternative medicine career leanings.
Shortly after, he touched bases with Phillip and told him that they had to return to Taiwan. All vacation plans were suddenly centered on that. And for the next who-knows-how-long, they explored local tea culture, tea gardens and just . . . took it all in. When they returned stateside, they thought, Why not start a tea business?
And so they did.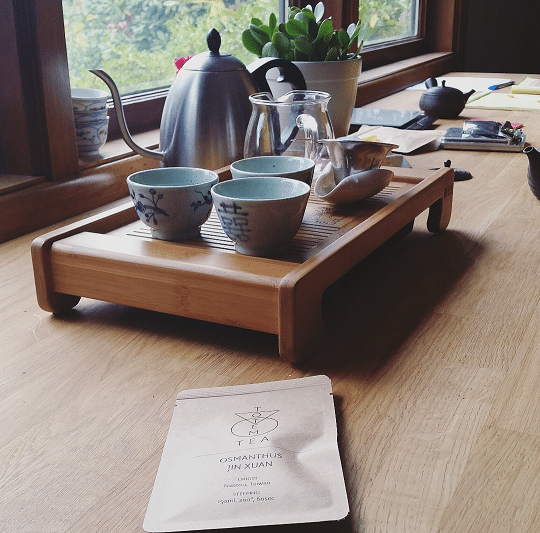 I only had one mission when I was there, and that was to try all of their "leaf-bitten" teas. They were one of the few tea companies that even had a category devoted to leaf-bitten teas. Okay, yes, the rest of us tea-nuts call them bug-bitten teas, but to the casual cuppa consumer, such a term isn't too appetizing.
We started off with their Gui Fei.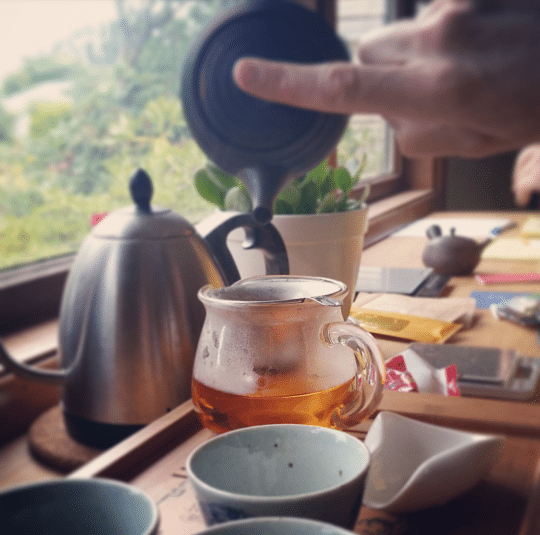 To be honest, Gui Fei was never one my favorite oolongs in the bug-bitten pantheon, but theirs had a bit more going on than the usual fruit-sweet notes. There were generous amounts of earth and stone to go along with the fruit notes.
Next, they "subjected" me to their Oriental Beauty. And I was rather shocked. Like the Gui Fei, it too was heartier than the average bug-bitten tea. More stone fruit than honey-lathered apricots. Granted, those notes were still there, but they were joined by a lot of other naughty nuances.
I thought that was going to be it for tastings, but then Dan decided to whip out their Ruby 18. And, again, I'll be honest. In general, I was not that impressed with Ruby 18s. Sure, they were a reliable enough Taiwanese black tea, but many of them didn't have much going on. To me, anyway.
This though?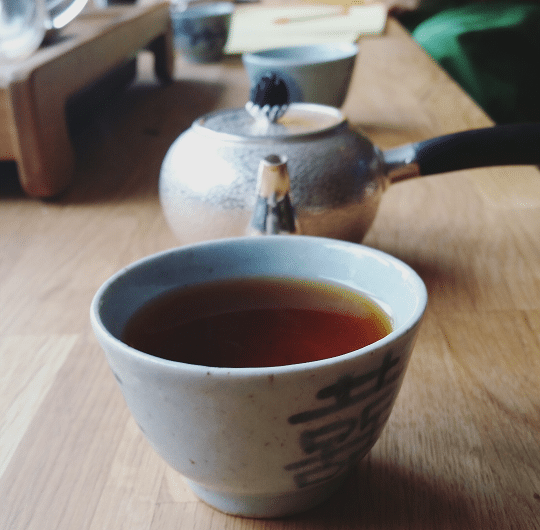 Holy crap, I was blown away. I know that's not sophisticated in the slightest . . . and I don't care.
The usual Ruby 18 suspects were there—flowers, mint and "meh"—but there were also added notes of . . . um . . . wooden bear. A wooden bear that came to life.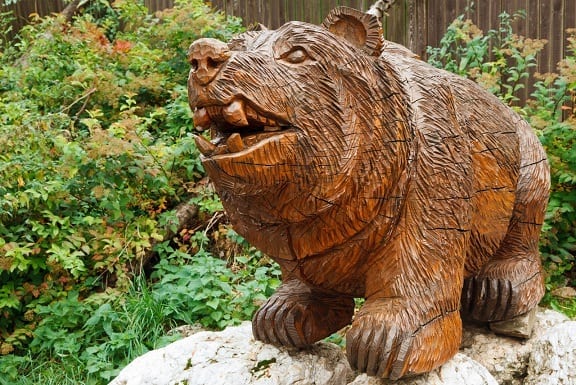 Okay, what I mean is, there were Keemun like wood-sweet notes that were just burly as all hell! Is that clearer? Good.
Throughout the session, in between sips and questions, they turned the interview spotlight back on me. They were interested in what my impressions of the tea industry were. What made it tick? Where did I see the acceptance of specialty tea going? Etcetera.
A part of me wanted to say, How the hell should I know? I'm just a blogger.
But I inevitably said something along the lines of, "It's about the stories, man."
Not too complicated, but still true nonetheless.
Then I asked them, "So, why the name Totem Tea?"
Dan took this one. "Well, totems throughout the world are used to share stories. And we want to do that with tea." (Paraphrased, slightly.)
We were on the same page the entire time; just reading different books.
I left Totem HQ with a couple of samples. I'll get to them at some point. Overall, it was an enlightening visit.
Stop, smell the rose or three, share a cup of tea, tell a tale or two, pass it on. Like a totem.